The event, which runs from Wednesday to Friday, is being staged in a partnership involving The R&A and the DP World Tour and supported by EDGA (formerly the European Disabled Golf Association).
It will be one of the most inclusive golf tournaments ever staged, featuring nine sports classes across multiple impairment groups.
A field of 80 male and female players will compete over Woburn's Duchess Course, representing 19 countries, including the USA, Australia and Canada.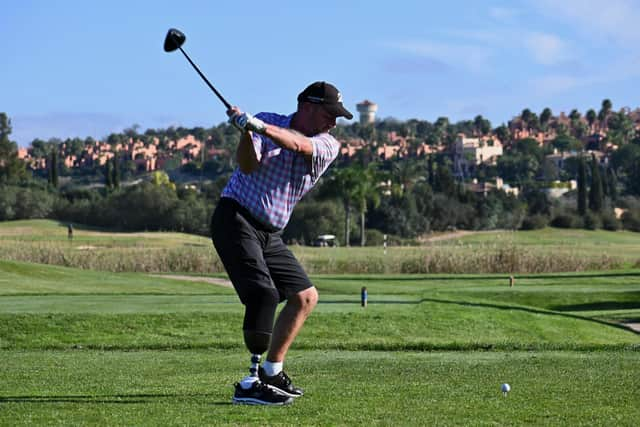 Flying the Saltire at the Bedfordshire venue are Paul Ellison (St Andrew Club), Gordon McLay (Royal Musselburgh) and Barry McCluskey (Bothwell Castle).
McCluskey, who is blind, is the son of George who played for Celtic in the 1970s and early 1980s. He now acts as his son's guide on the golf course.
McLay, a lower leg amputee, plays off one and was a professional who carried Roger Chapman's bag at one time.
Ellison works for St Andrews Links and has walked the Old Course around 5,000 times, often in pain because of a condition in legs which has worsened over time.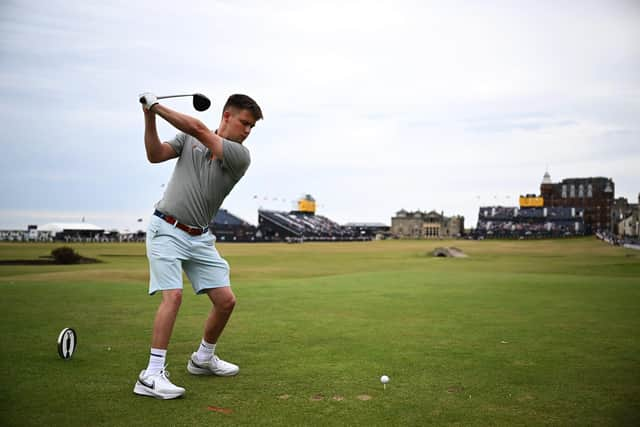 They'll be joining 14 of the top 20 players from the World Ranking for Golfers with Disability (WR4GD) in the field, including world No1 Kipp Popert from England.
Amateur and professional golfers will contest the 54-hole stroke play gross competition across the sports classes which cover various categories in Standing, Intellectual, Visual and Sitting. An overall winner will be determined at the end of the three rounds, along with an opposite sex winner and a gross prize in each category.
Martin Slumbers, The R&A's CEO, said: "We have established The G4D Open to provide a world-class stage for the very best golfers with disabilities to compete against each other and realise their ambitions at an elite level of the sport.
"The World Health Organization states that one in six people has a disability and so we want to show that golf is open to everyone regardless of ability. We are grateful for the guidance offered by EDGA in creating this championship and look forward to working with the DP World Tour to stage the inaugural event at Woburn."