Seamus Power on crazy money: Guys in their late 40s must want to punch the lot of us!
Seamus Power can't believe the "crazy" amount of money he's set to be playing for over the next few weeks – but the Irishman insists it should still be a "dream" to compete for $2 million prize pots.
Power is competing for $9 million this week in the Abu Dhabi HSBC Championship then the same again in next week's Hero Dubai Desert Classic as they form a Rolex Series double-header on the DP World Tour.
The 35-year-old will play for $9 million once more when he turns his attention back to the PGA Tour in next month's AT&T Pebble Beach Pro-Am before then competing for whopping $20 million prize pots in both the WM Phoenix Open and The Genesis Invitational as part of those events having a new elevated status on the US circuit.
"Yeah, you do," said Power, speaking at Yas Links, venue for the first of those mouth-watering assignments, in reply to being asked if he still pinched himself about the money on offer these days at the top level in the game. "It's crazy now. My caddie and I were talking about this only a couple of days ago. Some of the figures going around, it's just astronomical some of these prize funds."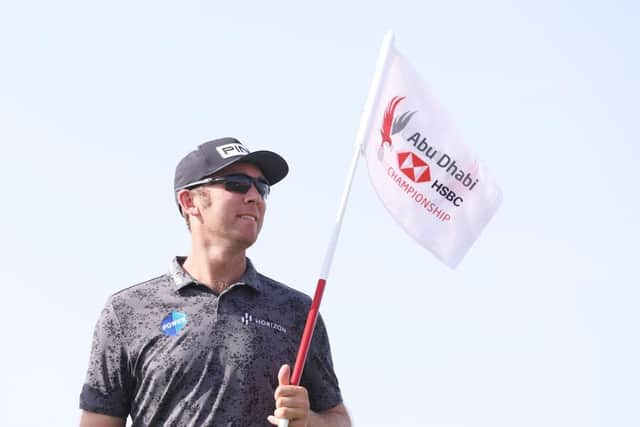 Shane Lowry, one of Power's team-mates in last week's inaugural Hero Cup, spoke sensibly in Abu Dhabi on Wednesday about how the launch of LIV Golf had distorted prize funds in the game.
"So, I think what's happened in the last year or so, we've got sidetracked into thinking that 20 million or 100 million is just normal and that's what we should be playing for and that's what we're worth; and that, if we are playing for two or three million on this tour, that is not enough," said the 2019 Open champion.
If players can overcome that, Lowry said he is confident the DP World Tour can have a "sustainable" future and Power, a two-time winner on the PGA Tour, echoed his compatriot. "I'm one of those people that I love playing the game of golf," he added. "The fact that the prize money has gone up is great, but that's never why I was in it.
"That's always the worry when you see a huge dramatic spike, I know the word Shane used was sustainability. That's when you trust the guys in charge. Over here, you have Keith [Pelley] and Guy [Kinnings] and the PGA Tour you've got Jay [Monahan] and they know what they are doing.
"At the end of the day, we're only playing a game of golf. To be able to play for any of those figures - 2-3 million - that we are talking about, it's a dream and lucky. Guys in their late 40s and more must be looking at it and want to punch the lot of us. I hope guys realise that and just continue to remember that it's the long term.
"Our goal should be to leave the game in a better place than where we found it. I think that's something that as a player I hope doesn't get lost in all these huge numbers. I think that's going to be the battle going forward, to make sure that we hold up our end of the bargain."
Comments
 0 comments
Want to join the conversation? Please or to comment on this article.