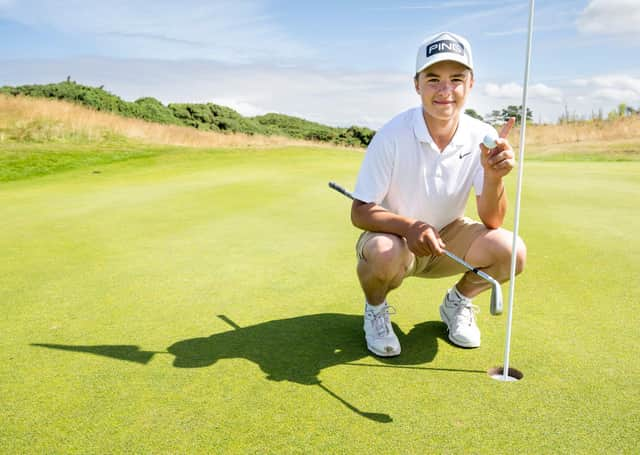 Blairgowrie's Cormac Sharpe celebrates his latest hole-in-one in the Carris Trophy at Silloth-on-Solway. Picture: Leaderboard Photography
The 18-year-old did the trick in the Carris Trophy, the prize up for grabs in the English Boys' Open Stroke-Play Championship at Silloth-on-Solway.
Sharpe was thrilled when he holed his tee shot at the ninth hole on Wednesday then followed that up by bagging another hole-in-one in Thursday's third round. This time his ace came at the 205 yard 16th hole.
Sharpe said: "Yesterday on the ninth is one you can get close to and I tried to do that and it went in. Pretty cool.
"Today was unexpected – it was 195 into the wind, I was trying to get it onto the green so when it disappeared I couldn't believe it!"
The latest ace contributed to a fine five-under par round of 67 which helped Sharpe climb up the leaderboard ahead of Friday's final round.