Scottish Golf puts plans for Scottish Boys' Championship on hold amid 'understandable concern'
Scottish Golf has put its plan to make a controversial change to the Scottish Boys' Championship on hold after Robbie Clyde, the governing body's new chief executive officer, took action over "understandable concern" being expressed about the decision.
Clyde, who took up the reins at the start of September after board member Fraser Thornton had filled the post on an interim basis since February, has received the full support of Martin Gilbert, Scottish Golf's chair, to "pause" the decision about one of the most-loved events in the Scottish game.
It follows Scottish Golf coming under widespread fire after a number of proposed changes to the 2024 schedule included a decision to effectively roll the Scottish Boys' and Scottish Girls' Championship into one and have it played as a 54-hole stroke-play event with no cut.
First held in 1935, the Scottish Boys' Championship was played exclusively as match play until 2017, when it was moved from its traditional Easter date to a summer slot and also changed to a mix of stroke play and match play.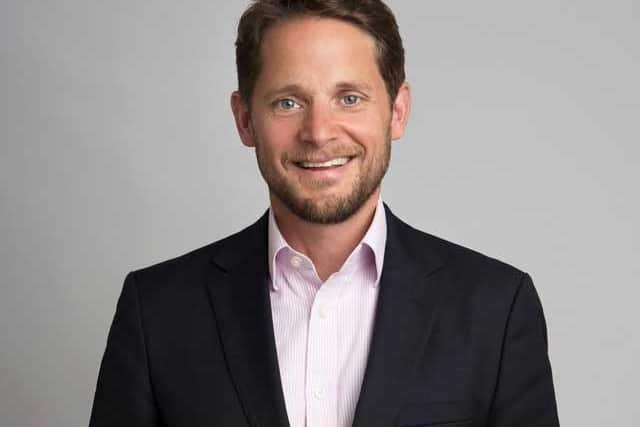 That decision didn't prove popular as many felt the event lost some of its magic as it was staged in a crowded summer schedule, with the new regime at Scottish Golf seeming to be open to the possibility of it even reverting to its old format.
After taking over the reins in September, one of Clyde's first tasks was to hold a series of meetings around the country to open up on the governing body's strategy in the wake of a scheduled vote earlier in the year over a proposal to increase the affiliation fee being postponed at the behest of Areas and Counties.
The new chief executive officer spoke at those meetings about how he wanted Scottish Golf to be "more consultative and communicate better" with its members, but, with an understandably busy first couple of months, this decision has unfortunately fallen through the cracks.
"I'm the chief exec. I'm in post. This has happened on my watch, so I'll take the responsibility for it," Clyde told The Scotsman. "However, the things I have been saying out there to clubs about being more consultative and communicating better hasn't happened in this instance. And that's on us.
"The decision I have made after talking to the team here and talking to Martin Gilbert as chair is that we pause that decision and do what I said we should do. Which is that we consult externally with those in the community who have views, experience, where it impacts on schedules and where it impacts on parents.
"That's one of the real drivers from our perspective in making the decision (about the proposed change) as we were being told by parents that the cost of attending events is becoming more and more challenging year on year. I still think the rationale on its own is valid, but it's not the only point of view and the other point of view has been expressed very clearly over the last few days. So that's what we will do."
Ewen Ferguson, who claimed 6the title at West Kilbride in 2014 before going on to become a DP World Tour winner, was among those to voice displeasure about the latest proposal, with many hoping it can return to a full field of 256 players at some point in the future.
"I'm clear in my mind about this," added Clyde of the rethink. "I've talked it through with the chair and Martin has been very supportive and said 'absolutely, that is the right way to go'. For me, our events, the schedule of all competitions that take place in Scotland have to be coordinated to a common purpose, whether with the involvement of our selectors, national coaches and tournament organisers. Everybody needs to be aligned and be clear why we are doing competitions and schedules, so that we are clear that it is about providing better playing opportunities and, ultimately, to improve players and their results.
"We all have a part to play; Scottish Golf is not alone in that. It's also the other tournament organisers. The Foundations, the Junior Tour and others. They all have a say in that and I think we need to be better coordinated and, again, I will be consulting with all of them to understand their views the implications of any changes. So, ultimately, what we are delivering and, if we are making changes, we are making it in consultation and we should all be in agreement why we are doing it.
"And I don't think anyone disagreed with the notion of bringing the boys and girls together in an event and making it more inclusive but, equally, that has logistical and operational aspects to it."
Clyde, the project director for the 2014 Ryder Cup at Gleneagles, previously held the role of head of EventScotland. He was appointed by Scottish Golf in May but had to wait until September to formally join the governing body. "We've got a really good team here," he said. "A staff of 37 and I'm going to say a high proportion of them are active golfers. They are working in golf because they love the sport.
"In the first eight weeks, it's been a balance of getting to know the team at Scottish Golf and people here but also getting out and meeting with members and stakeholders and those that are important to us in the golf community. In the second half of September and first half of October, we had nine strategy roadshows where we went all over the country. We were in Perth, Stirling, Dumfries, Galashiels, Inverness, Aberdeen, Edinburgh and Glasgow, as well as one online. They were two-hour sessions that involved talking through the strategy as the feedback from our March 2023 AGM was that clubs, areas and counties wanted more detail about Scottish Golf's strategy so that was an opportunity for me and the senior members of the team to get out there and talk about what the plans are going forward and also to hear, listen and answers the questions that clubs, areas and countries have. You know what, it was a really positive process.
"I came into this job with my eyes wide open and I knew that one of the important things to the organisation is being more communicative, to be more transparent and to be more consultative with the way we work across the community and all those meetings ended really positively with some really good discussions. And a lot of people said 'I didn't realise Scottish Golf did that' but also saying 'you know what, you also need to communicate better'.
"Which is why I understand the concern that has been expressed across the community about the decisions that were made around the changes to the schedule. I have spent the last eight weeks out there talking to clubs saying we will consult better and involve the community in decisions and here is a decision that we have communicated where we've not consulted externally and that, to be frank, is the crux of the matter."
Comments
 0 comments
Want to join the conversation? Please or to comment on this article.