Scottish Boys' Championship U-turn required after nonsensical format change - new regime has chance to make mark
It's time for Scottish Golf to have a rethink because, on the back of a major mistake already with one of its marquee events, another one has now been made but can still be rectified, which means it should be a matter of priority for the governing body's new chief executive officer, Robbie Clyde.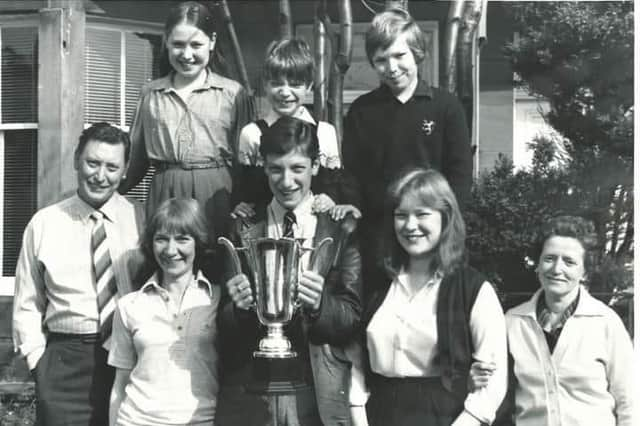 I am referring to the Scottish Boys' Championship, which occupies a place in lots of hearts, as was evident once again last week as the vast majority of people displayed a mix of dismay, displeasure and disappointment over Scottish Golf's latest plan for a tournament that was first held in 1935.
It's scheduled to become a 54-hole stroke-play tournament, which, quite frankly, is nonsensical when the Scottish Boys' Open already adopts a stroke-play format and the great beauty about the Scottish Boys' Championship has always been the added excitement that match-play golf provides.
I said it back in 2016, when a decision was taken to tamper with tradition at the same time as the Scottish Youths' Championship was ditched, and will say it again now. The event should never have been moved from its Easter slot, where, for many people, it marked the start of a new golf season along with The Masters. Yes, of course, it was often played in brutal weather conditions, but that was part of what made it such a special event at North Berwick and Dunbar, the two venues until 1979, then West Kilbride, Royal Aberdeen, Murcar, Southerness and Monifieth as well.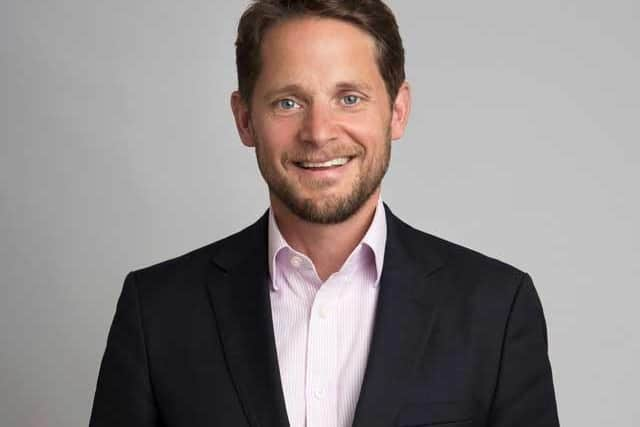 "It was a spring date set in the diary which carried me through long Ayrshire winters," recalled Andrew Cotter, now one of the most recognisable voices in sports broadcasting, when I spoke to him about playing in the event in the build up to a recent staging while Ewen Murray, another current voice of golf, confessed it had "meant the world to me as a young lad".
Holding it in the summer instead of early spring has meant the event has become lost in terms of it getting any proper publicity, with Scottish Golf now admitting that the fact it currently clashes with The Open had provided "challenges" for both it and the players, who, let's face it, are the most important part of this whole conversation.
As a youngster growing up in eastern Berwickshire, my golfing dream was to play in the Scottish Boys' Championship, especially as it was held around that time at Dunbar, where I was a junior member and would have loved to have teed up there just once, even if it resulted, as it would inevitably had, a first-round exit.
Alas, I just couldn't get my handicap low enough, but it then became a joy and pleasure to cover the tournament and numerous colleagues, some no longer with us sadly, shared that feeling as relationships with players were spawned and lasted a lifetime.
Andrew Coltart, Michael Stewart, David Law, Grant Forrest, Craig Howie and Ewen Ferguson are some of the players I first came across as they were all crowned Scottish Boys' champions, but, since moving to its summer slot, that connection with the new wave of top talent has been lost, which I think is a real pity.
I'm not going to use this column to talk about Scottish Golf in general because, with Clyde now at the helm, it's a chance for the governing body to embark on a new era and, having known him for a long time through his previous working life, which included being the project director for the 2014 Ryder Cup at Gleneagles, I sincerely hope he can make his mark in a positive way.
What needs to be pointed out, though, is that it is not the governing body's job or responsibility to "prepare players for a potential future in the professional game". When it comes to the players, Scottish Golf's role is primarily to deliver top-class events on top-class courses while also providing coaching opportunities to bolster chances of individual and team success in the amateur ranks.
Yes, of course, Scottish Golf should take pride when a player goes on to make his or her mark in the professional game, as and Ferguson and Gemma Dryburgh, for example, have done in recent years and, hopefully, the likes of Hannah Darling and Connor Graham will in the near future, but its focus should always be on the next generation and continuing to feed talent through at grass-roots level.
Which means that events like the Scottish Boys' and Scottish Girls' Championships can never be undervalued, which, in my opinion and others, too, I hasten to add, will be the case if the plan to effectively roll them into one, albeit for separate trophies, and involve just 122 boys and 44 girls with no cut is implemented next year.
With the Paul Lawrie Foundation, Stephen Gallacher Foundation, Barrie Douglas Foundation and Scottish Junior Tour plus others also now on the scene and all doing great work in terms of trying to grow the game, I know the junior schedule these days is a lot busier than it used to, but the prime spots simply have to be for the Scottish Boys' and Scottish Girls' Championships. And they should also be offering the maximum spots available, so, in the case of the boys' event, let's see a move being made to build it back up to 256 players, as was the case in its heyday.
Let's give youngsters the chance to feel like the aforementioned Andrew Cotter and Ewen Murray by dreaming about teeing up in the Scottish Boys' Championship and building character in the process. "My first time playing in it was 1979 at West Kilbride and I remember being so nervous that I drove it out of bounds," recalled Williamwood's Ronnie Gregan, who overcame that experience to land the title at Dunbar 12 months' later.
Comments
Want to join the conversation? Please or to comment on this article.