The 28-year-old is now sporting the Al Ain Equestrian, Shooting & Golf Club logo on his bag through a deal struck by his management company, Five Star Sports Agency.
It was brokered at the Al Ain end by Tom Buchanan, who hails from Stranraer but moved to the United Arab Emirates venue more than a decade ago and is now the operations manager.
"I've visited Al Ain quite a few times before, firstly on the winter training camps with Stirling University and then myself for some prep at the start of this year with Grant Forrest and Dave Law," said Howie.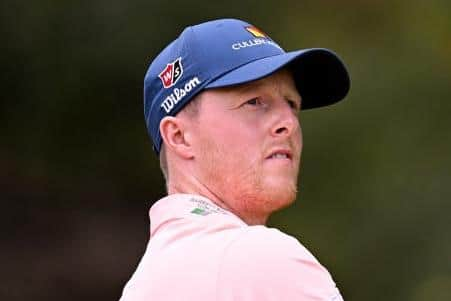 "So I've known Tom for a while now and, when he asked if I was interested in representing the club this year, I was obviously delighted. Tom, Shane [Peacock, director of golf] and the rest of the team have been so accommodating and the facility they have in Al Ain is world class!
"Dubai is a hub for so many of the top players in Europe now, so it's nice to have a place to go, outside of the hustle and bustle of Dubai, to get some proper work done."
Al Ain is no stranger to supporting tour players, having been represented in the past by another Scot, Steven O'Hara, as well as Bradley Dredge, a World Cup winner with Wales.
"Craig has been over a few times in the past and this year, when he was here with Grant and Davie practising, we got chatting about sponsorship etc," said Buchanan. "Craig is a cracking young guy with lots of potential and we are delighted that he is now representing us on hopefully his climb back to the DP World Tour."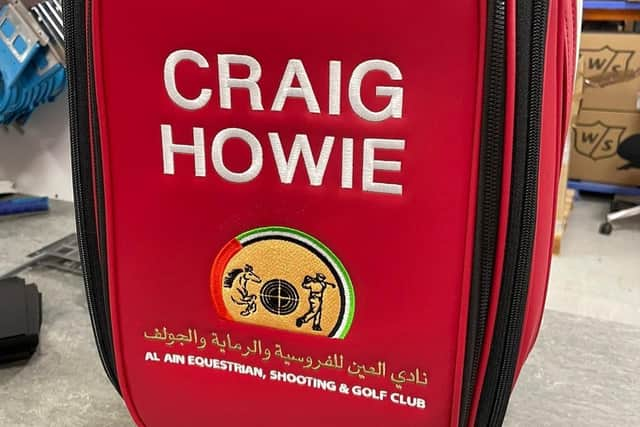 In his latest event on the Challenge Tour, Howie had to settle for a three-over 75 and Liam Johnston could only manage a 77 in the opening round of The Challenge presented by KGA in Bangalore. But it was a much better start for Michael Stewart, the third Scot in the field, as he signed for a bogey-free 68 to sit four shots off the lead, held by German Michael Hirmer.