Rory McIlroy 'Teegate' spat blown out of proportion at Dubai Desert Classic, says Patrick Reed
Patrick Reed reckons his 'Teegate' spat with Rory McIlroy at the Hero Dubai Desert Classic has been blown out of proportion, insisting it was "nothing" and has already been forgotten by both of them.
The American tossed a tee in McIlroy's direction after being ignored when Reed approached the Northern Irishman, who has been called as a witness in Reed's defamation case against the PGA Tour among others, on the range at Emirates Golf Club on Tuesday.
Asked about the incident in his pre-event press conference the following day, McIlroy said he hadn't seen the reaction from Reed due to having his back to him but explained why he hadn't been keen to exchange pleasantries with the 2018 Masters champion.
"I got a subpoena on Christmas Eve," said McIlroy of an action taken by LIV Golf player Reed. "I mean, you can't pretend like nothing's happening, right. I think that's the thing. Like we are living in reality here."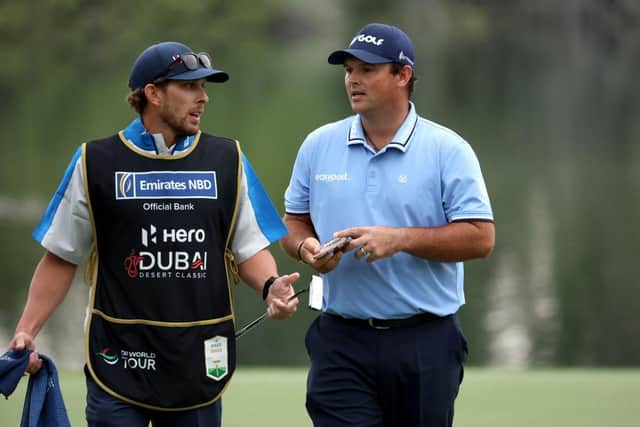 Reed then seemed to add fuel to the fire as he called McIlroy an "immature little child", but, at the end of a disrupted opening day in the $9 million Rolex Series event, his tune about the whole thing seemed to have changed.
"Honestly, you are all blowing up this so-called 'Teegate' way bigger than it really is," said the 32-year-old, who, on a day when only four groups completed their round following a delay of six hours and five minutes, covered 16 holes in four-under to sit one shot off the lead. "Once you get inside the ropes, you put the blinders on and go play golf. I don't really feel like I did anything wrong on the range.
"Rory, could he have said 'Hi' yes he could but he chose not to. That's really the only thing. He didn't attack me, he didn't do anything, he just decided not to respond. That's his choice. At the end of the day, it is nothing. I'm already over it. I was over it when it happened. I'm pretty sure he was over it right after it happened as well."
The incident has gone viral over the past 48 hours. "It's hilarious, it is funny," added Reed. "It just shows you how immature some people can be and how funny some people can be. Some of the stuff that has been posted and said has been hilarious… the memes and things on social media. It is creative.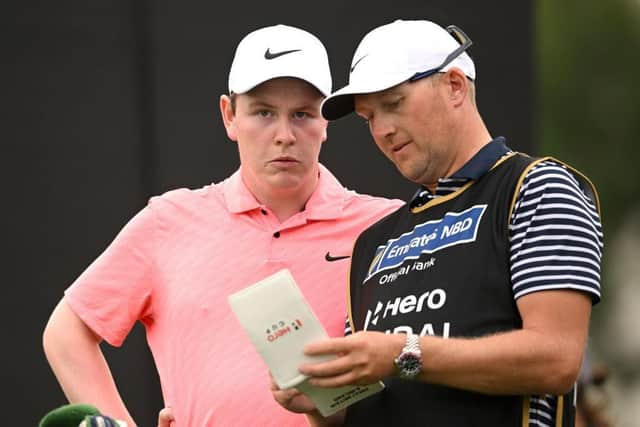 "At the same time, I am never for taking shots at somebody without doing it to their face. I think it is cowardly to do that on social media or in writing. If you have something bad to say or make fun of somebody, do it to their face. If you can't to their face, there is no point doing it at all."
Two-time winner McIlroy will resume his round early on Friday morning on two-under, as will both Connor Syme and Bob MacIntyre, who was out in four-under before dropping two shots in three holes on the tougher front nine on the Majlis Course.
"Yip," said the Oban man of being pleased to birdie the tenth, 12th, 16th and 18th on his outward journey, "but it was a s**** back nine." He only had one hole to play when the action was suspended at 5.35pm local time due to darkness.
"I was trying to rush to get in," added MacIntyre. "The rules official didn't give us much guidance at the end when we asked if we'd be able to finish. We hit the tee shots and he says we've got '15 to 20 minutes' and the next thing he blows the horn.
"Ach, it was just a bad, bad, bad, bad, bad back nine. It's an 18-hole golf course. It's just not good enough and I'm disappointed with the way the round ended."
Comments
 0 comments
Want to join the conversation? Please or to comment on this article.