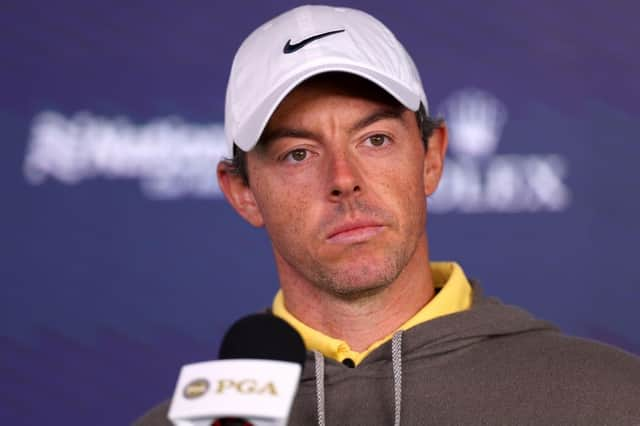 "I'm confident," declared Rahm, reflecting how he feels heading into the season's second major after winning the first one as the Spaniard landed a fourth title triumph in 2023 with a well-deserved victory in last month's Masters at Augusta National. "I feel good," added the game's top-ranked player, who has recorded seven successes in total around the world since the beginning of last May. "It's been a great year. It's been an amazing year. I'm just hoping to keep adding more to it. It's been a lot of fun, and hopefully I can keep riding that wave."
McIlroy, of course, knows exactly what that feeling is like. In the summer of 2014, the Northern Irishman enjoyed a stunning run of success as he won The Open, WGC-Bridgestone Invitational and PGA Championship in successive starts. He's not ruling out the possibility of enjoying a similar hot streak again at some point in his career, especially when he feels players can now build up a bit of major momentum due to the PGA Championship, US Open and The Open all having short gaps in between them. However, McIlroy isn't heading into this particular assignment with the same swagger as Rahm, which, of course, is down to him having missed the cut in The Masters after feeling he had all his eggs finally lined up in his bid to become just the sixth player to complete a career grand slam.
"Yeah, golf is golf, and it happens and you're going to have bad days," said the four-time major winner as he reflected on that bitter disappointment. "It wasn't really the performance of Augusta that's hard to get over, it's just more the mental aspect and the deflation of it and sort of trying to get your mind in the right place to start going forward again, I guess. I think I'm close. I think I've made some good strides even from Quail Hollow (where he played in the Wells Fargo Championship) a couple weeks ago. I'm seeing some better things, better start lines, certainly just some better golf shots. A little more sure of where I'm going to start the ball and sort of a more consistent shot pattern. If I can go out there and execute the way that I feel like I can, then I still believe that I'm one of the best players in the world and I can produce good golf to have a chance of winning this week."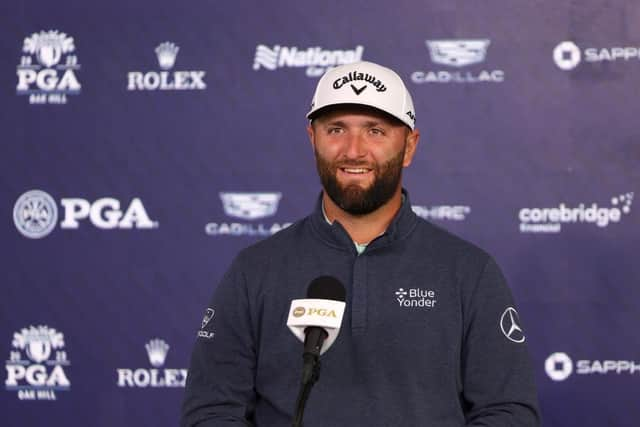 In a bid to give himself the best possible chance to kickstart his major career, whether it's here or at Los Angeles Country Club or Royal Liverpool over the next couple of months, McIlroy has, indeed, decided he's said enough about golf's divide since the launch of LIV Golf just under a year ago. "Yeah," was his short and succinct reply to being asked if it was going to be a conscious decision to sidestep that narrative going forward, having earlier sidestepped a LIV question about where he thought the professional game would be three years from now by saying "I don't have a crystal ball" then adding "no" when he was asked if he wanted to speculate.
At 34, McIlroy's best years may still lie ahead, but his response to being asked what defined success and failure at this stage of his career was telling. "If I don't win another tournament for the rest of my career, I still see my career as a success," he declared. "I still stand up here as a successful person in my eyes. That's what defines that."
More success in majors may come from a change in mental attitude. "Less expectations," he said of what he is now working on in that respect. "Just sort of trying to sort of be in a good spot with taking what comes and not thinking about things too much, not getting ahead of myself."
It may have cost him $3 million in PGA Tour Player Impact Programme earnings as a result of missing a second designated event this year, but McIlroy has no regrets about his decision to take a week off following The Masters. "I don't know," he said to being asked if that could work in his favour this week. "I needed it at the time. Whether it works this week or not remains to be seen. But there's nothing drastic that I need to change. I've been working a little bit on my swing the last couple of weeks trying to get that back in order. If I can execute the way I feel I know that I can, then I should be okay."
Having already won the US Open in 2012, Rahm is now halfway to that career grand slam and, though more interested in the total number of majors than he can go on and win as opposed to adding the ones missing from his CV, the 28-year-old is certainly aiming to keep his foot to the floor this year. "It doesn't happen often that a player wins more than one major in a year, so it would be amazing to be able to add my name to that list," he said. "Latest to do it that I can remember was Brooks [Koepka] in 2018? Before that, Rory in 2014. It just doesn't happen often. Sorry, Jordan [Spieth] in 2015. So yeah, I would love to."
This is Oak Hill's fourth PGA Championship, having been redesigned by Andrew Green since Jason Dufner won there ten years ago. "Certainly a lot different than the course we played for the 2013 championship," observed McIlroy. "I think Andrew Green has done a phenomenal job. I guess sort of restoring it back to probably the way Donald Ross wanted the golf course to play and to set up." He reckons "discipline" will be the most important club in the bag and Rahm agreed. "You've got to keep it out of those fairway bunkers. They're very, very penal," added McIlroy.