"Doesn't seem that long ago you were referring to me as the Scottish Boys' Stroke-Play champion," he jokingly pointed out in a post on social media and that certainly made me have a chuckle to myself.
Lee, who recently turned 46, won that 54-hole event in Ayrshire on Paul Lawrie's circuit, having also come out on top just prior to that in the PGA Play-Offs in Cyprus, securing four DP World Tour starts this season in the process.
In the past week, the 1995 Scottish Boys' Stroke-Play champion has been joined in the winner's circle by 45-year-old Chris Doak and 54-year-old Euan McIntosh as they landed triumphs in a PGA in Scotland Order of Merit Challenge at Stirling and the Tartan Pro Tour's Montrose Links Masters respectively.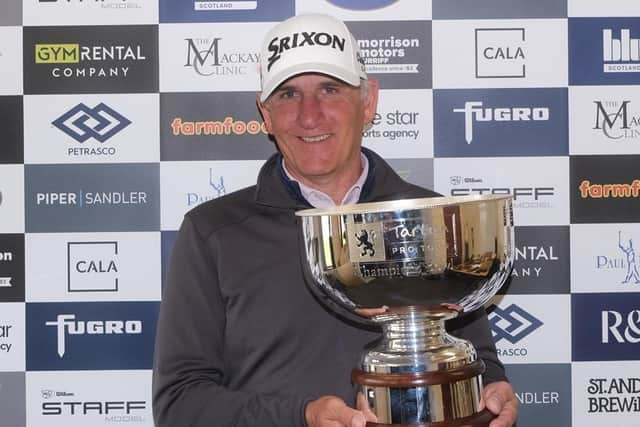 Taken purely at face value, it doesn't exactly paint a great picture in terms of the younger professionals competing on Scottish circuits, but, in trying to look at that, let's first give credit where credit is due.
Lee, Doak and McIntosh are all fantastic golfers, as is Greig Hutcheon, another older campaigner who has been a leading light on the Tartan Tour over the past decade and is now about to embark on an exciting Legends Tour career.
On any given day, they can beat the best youngsters out there, though McIntosh did admit that his success last week was aided by the fact he was competing on a "old school links course playing at 6,600 yards" and reckons he doesn't stand much chance over layouts in excess of 7,000 yards.
Yes, it should sting the likes of Kieran Cantley, Danny Kay, Jack McDonald, Joe Bryce, Calum Fyfe, Neil Fenwick, Graeme Robertson, Sam Locke, Bradley Neil and lots of others to have lost out to Lee and McIntosh in the opening two events of the new Tartan Pro Tour season.
At the same time, though, they can be using a golden opportunity of playing alongside these seasoned professionals, with Paul O'Hara also now coming into that category, to try and squeeze the best out of their careers because, make no mistake, climbing that ladder in the paid ranks is brutally difficult.
It's brilliant that the Tartan Pro Tour is now a feeder circuit for the Challenge Tour, with this season's Order of Merit winner securing a step up to that next season and, hopefully, more spots opening up in the future.
Was that move aimed at players like Lee, Doak and McIntosh? Probably not. But there's nothing to stop them from seeing if they can perhaps earn an unexpected opportunity and that, of course, is the beauty of golf because age isn't necessarily a barrier.
The scoring in those first two Tartan Pro Tour events shows there's plenty of talent out there in Scotland, no matter what age someone is, and the gauntlet has certainly been thrown down to the youngsters by those old gunslingers.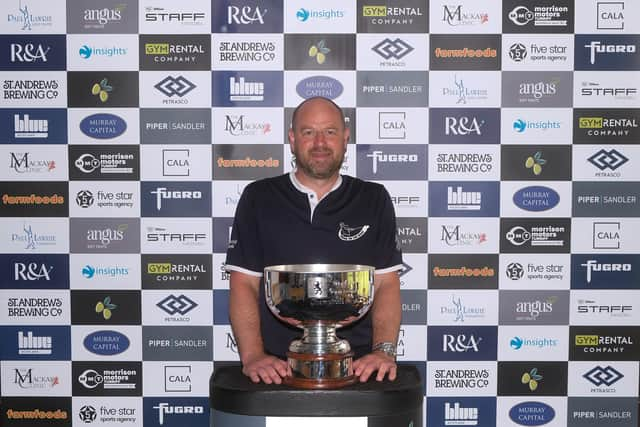 Which, of course, will delight no one more than Lawrie, who still likes nothing better than beating younger opponents, including his two sons, on any golf course.