Masters 2023: On-course chats fine in regular events but no more in majors, please
On-course interviews, especially when they are conducted by the brilliant Tim Barter, have been a great addition to the television coverage of golf in recent years, but, for me anyway, a line has been crossed.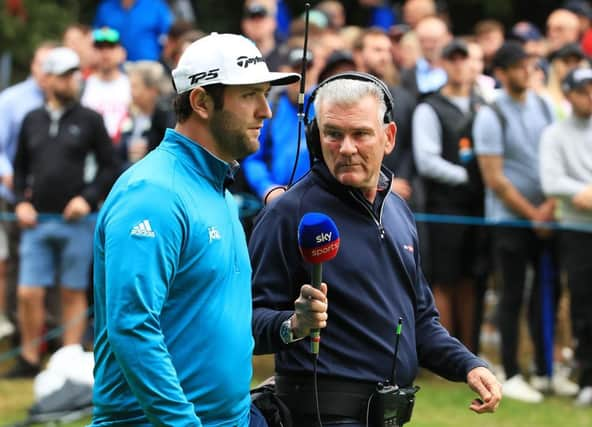 In the first round of the 87th Masters, Rory McIlroy, Max Homa and Dustin Johnson all conducted separate chats as they were tackling Augusta National in what was a first in major history and the reaction has been mixed.
Some loved it, but others didn't. And I'm definitely in the latter camp. For starters, these interviews were conducted differently, with players being quizzed by CBS anchor Jim Nantz and analyst Trevor Immelman through earbuds rather than someone walking alongside them on the fairway. It led to McIlroy, for instance, still being questioned by the time he'd arrived at his bag to size up a second shot at the ninth and, after hitting that, the chat continued as he made his way up to the green.
Yes, of course, the players were happy to be part of something new in major golf, having obviously been briefed about it before heading out, but it doesn't mean to say it's right. There's something that's almost sacred when it comes to the game's four marquee events and, though accepting change isn't necessarily always a bad thing, I found myself inwardly shouting 'no' about this step.
And McIlroy, who, of course, is chasing a career grand slam in this event, admitted himself why Tiger Woods would never have allowed himself to be distracted from his work on the course as he racked up 15 major titles. "Tiger - there's only one answer there," he replied to being asked who'd be the one player he'd like to see do an on-course chat. But, in response to then being asked what the chances of that would be, he added: "Zero".
Keep them on the DP World Tour and PGA Tour, but no more in the majors, please.
Comments
 0 comments
Want to join the conversation? Please or to comment on this article.