Masters 2023: Jordan Spieth no longer treats highs and lows as 'life-and-death' scenarios
Jordan Spieth is feeling quietly confident that he's ready to rediscover his Masters magic after getting over a phase where he treated visits to Augusta National as "life-and-death" scenarios.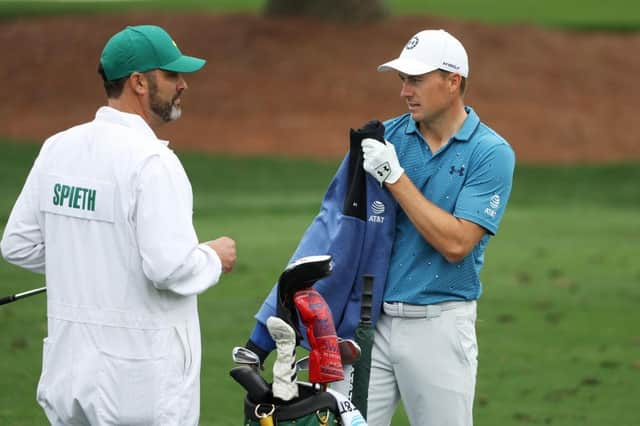 The American made a spectacular start in this event, finishing second on his debut in 2014, winning the following year then finishing second again in 2016, when he suffered a back-nine collapse in the final round. He added a third-place effort in 2018 then repeated that feat three years later before missing the cut for the first time at the Georgia venue 12 months ago.
When he left here in 2015 with his Green Jacket, how many more did he think he would have by the time he got to now? "I was only guaranteed that one," said Spieth, speaking to the media on Monday. "I didn't think ahead other than in 2016, I wanted to win it then and 2017, I wanted to win it then and put myself in position a number of times.
"When I look back on the times where I've had real legitimate chances, I look at the middle two rounds of 2018, I really could have, should have won it that year. I wasn't playing great. I just had two really good rounds. I had chances in 2014 and 2016 down the stretch, and other than that, it's just been 2018 that I was nine back. 2021, I was pretty far back. I really haven't had a lot of opportunities on the back nine. I've backdoored some of those top finishes, and I'd love to get in the mix because I feel like right now, I feel better about my game than I've felt since probably 2017."
What has the three-time major winner learned most about himself from his ups and downs here? "I think I've learned that it's a game," he said. "It's a game, and I've approached the highs and lows as life-and-death in different scenarios, and that's not the case. Ten years here, a lot of experience, I can look back and say I learned a lot from winning, and I learned a lot from losing. I feel better perspective now than ever, and hopefully that continues to grow. But, ultimately, our sport doesn't get heightened more than it does this week. This is the highest-viewed golf tournament in the world, and I like to always call it our Super Bowl, but at the same time, that's still a game, too."
Comments
 0 comments
Want to join the conversation? Please or to comment on this article.