Masters 2023: Cameron Smith on reception for LIV golfers - 'there's too much rubbish going on'
It's his "happy place" and Cameron Smith is delighted there's no sign of any "hatred". By his own admission, the Open champion wasn't sure what welcome would be awaiting him and his fellow LIV Golf players when they turned up at Augusta National on Monday to start their preparations for the 87th Masters. But, while insults may have been traded over the past few months, this isn't a week where golf's much-publicised civil war is going to be played out in public.
"I spent probably an hour out on the range already this afternoon," said the Australian on the first official practice day for the season's opening major. "It was good to see some familiar faces. Lots of laughs and lots of handshakes, and it was really nice. I really wasn't sure what I was going to expect walking on to the range, but it was good to see some familiar faces and lot of smiles."
What had he been expecting? "I wasn't really sure, to be honest," he added. "Yeah, I was just kind of letting it all kind of happen naturally. Went out onto the range and did my stuff, and did my work and, yeah, it was just a really nice experience. I didn't want to expect too much but, at the same time, I kind of wanted that, not only for myself but just for the game of golf. I think there's a lot of stuff going on at the moment that doesn't need to be going on, especially in the media. I think it's definitely wound up a little bit too much."
Pressed on that particular point, he added: "I just think there's too much rubbish going on, basically. I spent an hour out there and saw lots of familiar faces, lots of smiles and hugs, and it's been nice. I don't think there's any kind of hatred going on between the players. We are all happy where we are, and I'm just as happy for the guys winning out on the PGA Tour as I am for the LIV golfers, as well."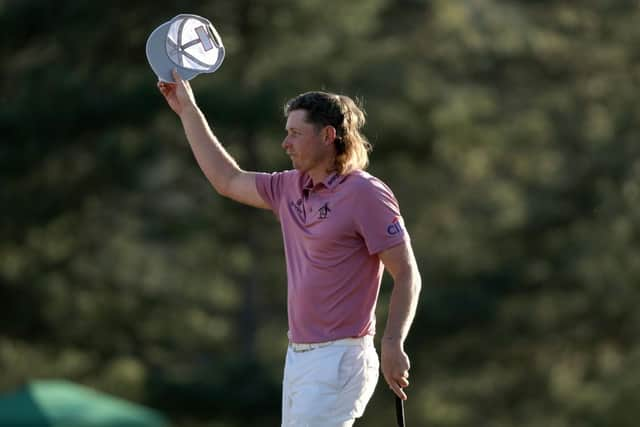 According to Greg Norman, the circuit's CEO and commissioner, all the LIV Golf players in the field - there's 18 in total, including six former winners - will be around to celebrate if one of them wins on Sunday. Smith was asked if he could shed any light on that dialogue. "There definitely hasn't been a conversation with me. If there was one, I definitely got left out of that one," he replied, laughing. "I guess we'll see how the week unfolds. For sure I'd love to see one of us guys get up to the top of the leaderboard and really give it a nice shot."
It was straight after he'd produced a brilliant closing 64 to win the 150th Open at St Andrews last summer that rumours started to circulate about Smith joining the Saudi-backed breakaway circuit. More eyebrows were probably raised about him making that switch than any of the other so-called rebels due to the fact he was closing in on the world No 1 spot at the time, but the 29-year-old isn't concerned about what others think.
"Yeah, I do miss certain tournaments, certain golf courses," he admitted. "But, at the same time, I don't know if I necessarily miss playing against any certain guys. I've made my bed and I'm very, very happy where I am. I'm happy to sleep in the bed I'm in basically."
While LIV Golf players have been banned from playing on the PGA Tour, Augusta National decided to honour exemptions for this week's event while the PGA of America, USGA and The R&A have followed suit for the PGA Championship, US Open and The Open later in the year. It means the fans are in for a treat as players from the opposite camps go head-to-head in the game's marquee events.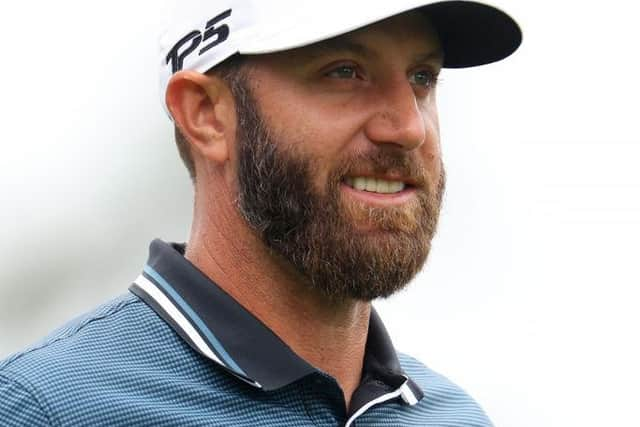 "I think it's just important for LIV guys to be up there because I think we need to be up there," said Smith of a shared desire by them to prove a point. "I think there's a lot of chatter about these guys don't play real golf; these guys don't play real golf courses. For sure, I'll be the first one to say, the fields aren't as strong. I'm the first one to say that.
"But we've still got a lot of guys up there that can play some really serious golf, and we compete against each other hard week-in and week-out and we're trying to do the same things that we did six months ago. It's nice. It's a good feeling to have that competition, and it's good to see Brooks [Koepka] win last week. He's playing some really good golf again. Yeah, I think we just need a good, strong finish."
Smith has been a contender in four of the last five Masters, including three top-five finishes. He's not been firing on all cylinders so far this year, but, if anywhere can provide a missing spark, it's here. "I feel like this place is really comfy for me," he said, smiling. "It just comes naturally here. This is my happy place and I love being here."
He brought two separate sets of clothing with him on this occasion just in case Augusta National took exception to players wearing LIV Golf gear. "I have another set of clothes made up this week without them," he said of the logos he's contractually obliged to display. "We haven't really heard much from Augusta National about the logos, and for me personally, I'm really proud of where I'm at and what I'm doing. Unless it's a problem for these guys, I'm going to wear it."
Comments
 0 comments
Want to join the conversation? Please or to comment on this article.