Take last week, for example. It was brilliant to report on Edinburgh man Kieran Cantley winning an event on a mini-circuit in Portugal in just his second start of the year after working behind a desk for GolfClubs4Cash over the winter.
Most of the talk in professional golf at the moment may be about big-money events, but, further down the ladder, it's a tough world to make a living and fair play to Cantley, who is hoping to make around 12 starts on the Challenge Tour this season as well as teeing up on the Tartan Pro Tour, for facing up to financial reality.
It was also enjoyable producing a piece on Chris Kelly, a three-Scottish PGA champion who is now back in the amateur ranks after being reinstated by The R&A, because there was no hiding his enthusiasm for this new chapter in his career.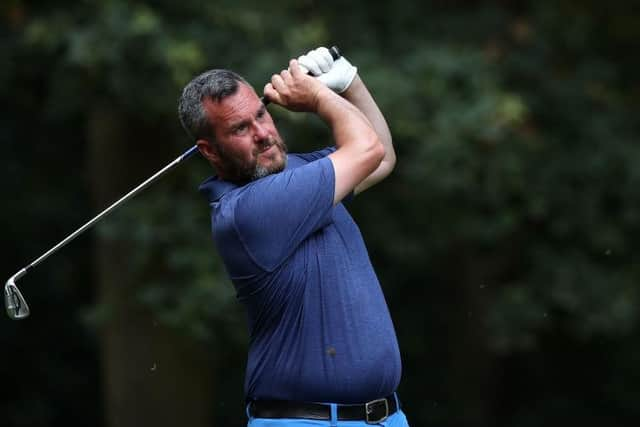 In the main, the 45-year-old's decision to go back to playing golf again for sheer fun and enjoyment has been warmly welcomed on social media, though one lone voice expressed concern that by playing for Fife, for example, the Cupar-based man could be keeping a younger player out of the team.
No wonder that opinion was quickly shot down because, make no mistake, youngsters like Alex North can only benefit from getting an opportunity to learn from Kelly and he's more than happy to try and pass on his experience.
Every tournament he tees up in, and he's hoping to play in a few of the 72-holers on the domestic circuit, will be handed a boost, as was the case when Euan McIntosh returned to the amateur ranks for a spell and became Scottish champion at the age of 49 in 2018.
Kelly will also now have that title in his sights when Royal Dornoch stages the 2023 edition in early August, when he'll be excited to take on the best youngsters in the country and it should be the same in reverse for the likes of Walker Cup hopefuls Callum Scott, Connor Graham and Niall Shiels Dongean.
The latter successfully defended the Hawaii State Amatur Championship over the weekend and is a perfect example of how up-and-coming players can benefit enormously from spending time with a seasoned campaigner like Kelly, the duo having played a fair bit together when California-based Shiels Donegan was over in the UK for the summer.
"The best mentor any player could want," commented Shiels Donegan's dad, Lawrence, in a post on social media, where Derek Paton, the Fife captain, rightly claimed that having Kelly as a "role model" can only be beneficial for young team-mates.
More than anything, though, is that Kelly's own passion for playing golf has been well and truly rekindled, having been doused somewhat through no fault of his own when the Covid pandemic hit and he found himself needing to find a new job. A few more eyeballs will now be on those big amateur events and that really is exciting.