Martin Dempster: Matthew Baldwin proves DP World Tour can still allow dreams to come true
Of all the events I've covered over the years, the Challenge Tour Grand Final is undoubtedly the one where more tears flow at the denouement than any other. It's mainly because it marks success or, at least relatively speaking, failure at the end of a long season and, therefore, emotions become raw.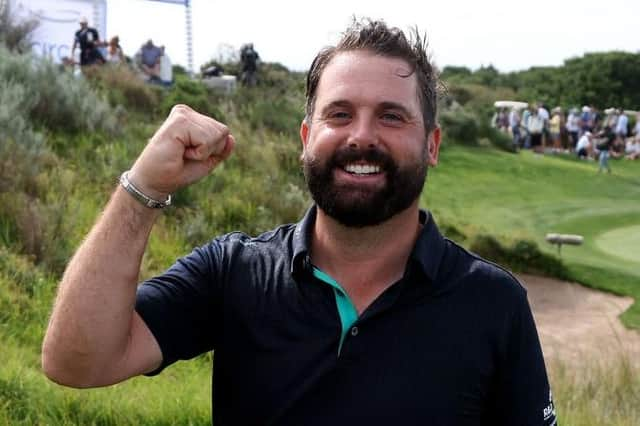 I'm sure he won't mind me recalling it, but Craig Howie, for instance, broke down as we were having a chat about his success in securing a step up from the second-tier circuit to the main tour at the end of the 2021 campaign at T Golf and Country Club.
Last year, also in Mallorca but at Club de Golf Alcanada on this occasion, it was Matthew Baldwin who I remember probably being the most emotional among the graduates as he secured the 19th of 20 cards up for grabs.
The Englishman thought he'd blown his chance by missing a par putt on the final green before heaving a huge sigh of relief when he happily discovered that hadn't killed off his dream of being back among the big boys.
I'd found myself rooting for Baldwin that week for a perfectly simple reason, which was, unbeknown to me, he knew who I was despite the fact I can't recall our paths having previously crossed.
I was well aware who he was, having known he was a top amateur in that phase of his career and had also won on the Challenge Tour, though, on checking, that was actually back in 2011.
It did surprise me, though, when, sitting on my hotel balcony earlier that week, he appeared on the one below and asked if I was filing my report, which is exactly what I was doing and enjoying some late evening sunshine and a stunning view across Alcudia Bay as I did so.
As many others would probably tell you, Baldwin is one of those bubbly characters as opposed to the robotic-type, and it really was heart-warming to see what winning back a DP World Tour card meant to him that week.
Now, at the age of 37, the Southport man has landed his maiden win on the circuit and talk about doing it in style. In his 200th appearance, he stormed to a seven-shot success in the SDC Championship at St Francis Links on South Africa's Eastern Cape on Sunday.
"It proves a lot to me," he admitted of a victory that has opened lots of doors through now having a winner's category. "It proves that I'm good enough to be out here. I've had plenty of doubt and this proves everything to me."
It also proves why golf is such a great game because it's never too late for dreams to come true and I honestly doubt if Taylor Moore or Danny Lee, the respective winners on the PGA Tour and LIV Golf League on Sunday, came anywhere close to sharing the sheer and utter delight felt by Baldwin in this instance, even though their financial rewards were significantly greater.
Incidentally, another player I've found myself looking out for on the back of last year's Challenge Tour Grand Final is young Northern Irishman Tom McKibbin, who has now started his career sitting at the top table with five top-20 finishes in 11 starts.
He's been tipped for stardom for a long time and, though expectation levels can be a dangerous thing, it's so far, so good for the personable 20-year-old.
Yet some people claim the DP World Tour lacks interest or can still allow dreams to come true. Really?
Comments
 0 comments
Want to join the conversation? Please or to comment on this article.