Martin Dempster: Even top players need cuts to keep them on their toes
If only I'd been paid a quid for every single scoreboard I've scrolled through over the years because, like lots of people, golf for me isn't just about who is leading or sitting close to the lead.
Yes, of course, the most excitement is created by those players fighting it out for a title on the back nine in a final round, but there's something about a cut line that is such an important part of any tournament.
For many, a large chunk of a Friday mainly is spent looking to see where the cut mark is going to fall and it is often fascinating to see how things fluctuate over the space of a few hours.
People like to see players they either know or support make it through to the weekend because that, of course, means they are going to get paid and, in doing so, can hopefully continue to make progress in the game.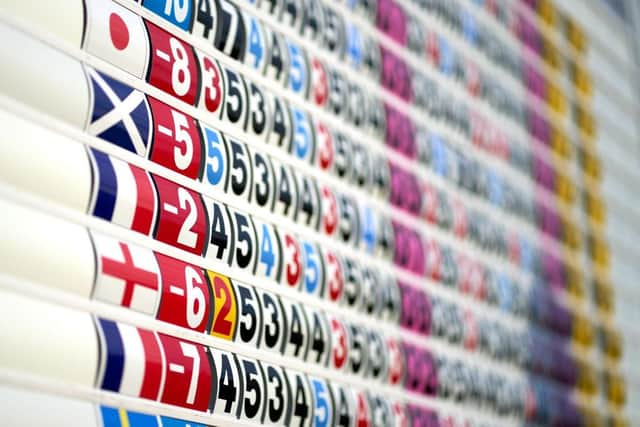 Some of those people might have placed a bet on a player and making that cut is the vital first step in the hope of taking some money out of a bookmakers' satchel or, these days, an online account.
A top-ten finish, for instance, might be enough for that to happen and, of course, every now and again a player who just makes that cut goes on to have a fantastic weekend and actually come out on top.
In fact, that's exactly what happened in the New Zealand Open last week as Australian Brendan Jones just made it through to the final two rounds on four-under yet managed to come from eight shots off the lead at that stage to land a brilliant three-stroke victory on the back of closing efforts of 62 and 66.
That illustrated the beauty of golf and it certainly served as a timely reminder about the importance of what exactly making a cut can do in terms of character building because that should never be under-estimated.
Yes, of course, the hardest thing to achieve in this great game is winning at the top level, but ask most players and they'll probably tell you that it's actually what they learn in times of adversity that is the most important thing in their career.
Missing a cut hurts like hell and so it should. It's what makes a player work harder to try and avoid that happening too often, though we should always remember that even the top players are human beings and, therefore, can easily have an off day now and again.
The cut concept is heavily mentioned in Full Swing, the new Netflix golf documentary, because it is probably the most important terminology in the game and here's hoping that is never forgotten because the game will suffer otherwise.
That's why I personally think it is a mistake for the PGA Tour now planning to turn its new 'designated' events into limited fields between 70-80 next season and have no cut. Yes, I get that sponsors might like the idea of guaranteeing the top players to be around for all four days.
But, apart from making them even richer, is that really a good thing for the players themselves in terms of that character building and there's not a single golfer who has ever played the game who hasn't suffered a dip at some point and had to dig deep to climb back up the ladder.
If limited-field events are the way forward, and I'm not totally sure they actually are, then keep a cut because, for many, it's part of what makes this sport special.
Comments
 0 comments
Want to join the conversation? Please or to comment on this article.