Marco Penge reflects on journey from star in making in Lossiemouth to DP World Tour card holder
Marco Penge isn't bothered that it's taken him eight years to fulful his potential after looking as though he was a star in the making as he beat a strong field to win the 2015 Scottish Stroke-Play Championship at Moray Golf Club.
And, as he reflected on a stunning six-shot success in the Rolex Challenge Tour Grand Final supported by The R&A that saw him top this season's Road to Mallorca Rankings, the Englishman insisted he still has room for improvement.
Penge was just 17 when he posted a 278 total in Lossiemouth to pip Glenbervie's Greame Robertson by a shot in the Scottish Stroke-Play Championship, joining compatriots Tommy Fleetwood and Andy Sullivan in getting his name on the trophy after their successes in 2009 at Murcar and 2011 at Blairgowrie respectively.
Other players who finished behind Penge on the Moray coast included Australian Lucas Herbert, who has gone on to win on both the DP World Tour and PGA Tour, and double DP World Tour champion Ewen Ferguson.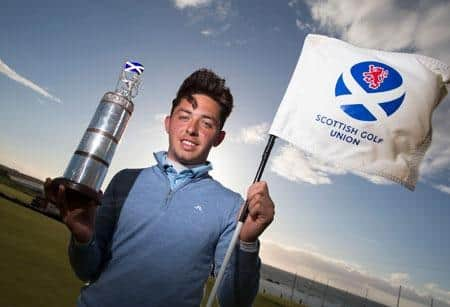 "Yeah, I played with Tom Vaillant today (talking about the final round at Club de Gof Alcanada on Sunday) and he's 21 years old and, back in the day, that was me," said Penge in reply to being asked about how he'd been tipped for the top at an early age as he enjoyed a stellar amateur career.
"Obviously when you are trying to become an elite athlete and one of the best in the world, it's a long process. Going back to 2015, eight years is a long time. I can't remember too much as I was just 17 at the time (laughing),
"But everyone gets there at their own pace and needs to learn things at a different pace. I feel this has come at a good time for me. I felt last year I wasn' ready for it, but I am getting there and becoming a more complete player."
Penge, who hails from Sussex but now lives in Manchester, had been hampered by injuries after turning professional and underwent career-threatening knee surgery two years. "It was a form of arthritis caused by repetitive strain and genetics," he said. "I was a bit unlucky really but now have no pain at all. I probably took 15 months after my operation to get no pain.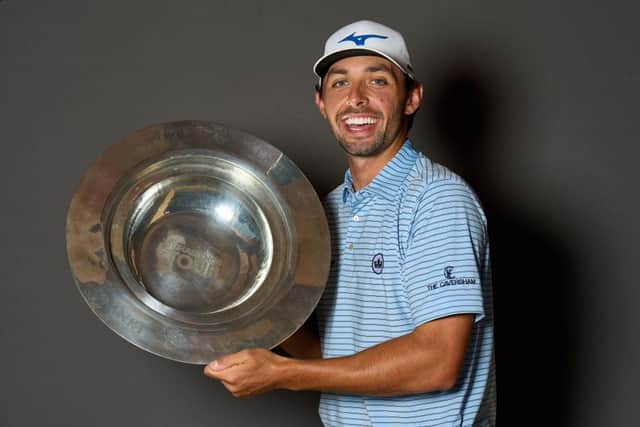 "I think a lot of people get down when any bad thing happens, but that is just life. I think you are going to have more downs than ups and, as a person and how I see life in general, I like to be as positive as possible. With the injury, I almost looked at it as being a good thing because it gave me time to become better and have more of an off season."
The 25-year-old used a 2-iron to dazzling effect at Clun de Golf Alacanda near Port D'Alcudia as he finished with an impressive ten-under-par total in an event that ended with just five players in red figures. "I never used to be able to hit a driver straight, so the 2-iron was always my club," he said. Driver is my club, but I hit it so far that I don't get too many courses where I can hit it (laughing)."
Having avoided a trip to the dreaded DP World Tour Qualifying School by jumping into a card-winning position at the death, Penge is looking forward to some time off before turning his attention to the start of the new main tour season in South Africa next month.
"I've got some things to work on. I need to put some weight on and get back in the gym and also improve a few things technically," he said. "At the start of the season, I felt I was playing great but just wasn't getting the results. I was putting really bad and that's the difference now as my putting and short game is really good.
"Me and my coach, Gary King, have been working on my swing constantly and, even today, I've walked off feeling disappointed about the way I've swung the club. I know the shots were good, but I know it wasn't where I want it to be technically. I said to my caddie walking up the last 'imagine if every part of my game can come together, imagine what we can do'. You can always be better."
Comments
 0 comments
Want to join the conversation? Please or to comment on this article.