Longniddry eyes green shoots of recovery
East Lothian club confident course issues have now been rectified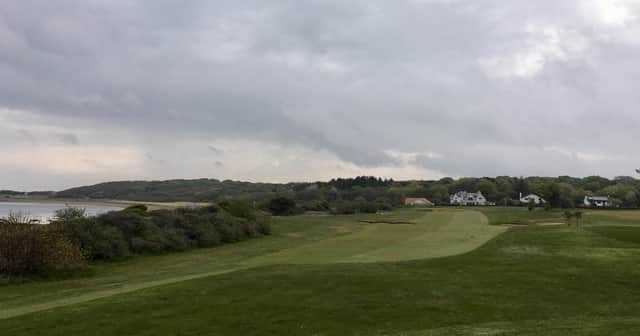 Bosses at one of East Lothian's leading golf clubs insist the condition of its course is starting to pick up after the combination of a dry spell and irrigation issues left it looking in a worrying state.
Pictures sent to The Scotsman showed one of the greens at Longniddry looking bare in bits and bumpy while the practice putting green had cracks across its baked-hard surface.
The problems stemmed from a recent lack of rain on Scotland's Golf Coast, as well as a new greenkeeping team encountering unexpected problems with the irrigation system at the former Open Championship qualifying venue.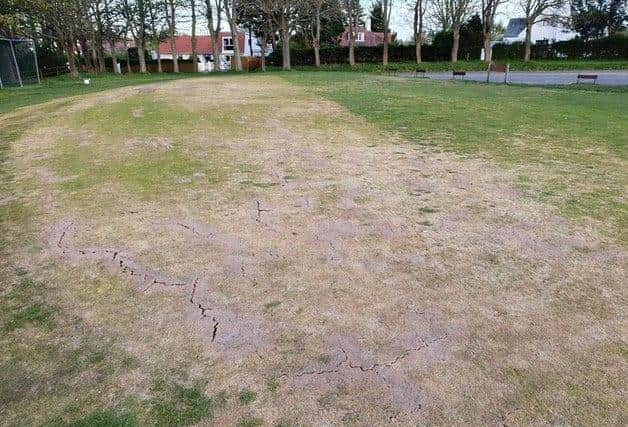 "Being a new greens team here in our first spring together, we are currently in the process of rectifying many historical issues that have been handed down to ourselves," said course manager James Parker in a three-pronged response to concern raised by the pictures.
"Our recent major issue outside of Covid-19 has been with our irrigation system. In this part of the world, we have been short of rain water for a few weeks now but, thanks to a whole host of issues with our watering system from pipework to cabling, we have had an uphill struggle to retain total grass coverage on our sand-based surfaces.
"Thankfully, we have now rectified our issues, which have been difficult particularly during a period of reduced staffing and freedom of movement. Our daily grind with the system repair work on top of our social distancing has reduced our labour still further.
"This has meant other areas on the course have had to wait and, therefore, we are playing catch-up, but catching up we are. Through much hard work, our small team of two are getting plenty of water out on our surfaces and they are responding well, filling out on a daily basis. With some spring nutrition, rainfall and fine grass over seeding, we will be in good shape for opening."
Longniddry, where the original layout was designed by Harry Colt, has staged the qualifier for the Aberdeen Standard Investments Scottish Open for the last two years, earning praise from players for its condition and also the welcome from staff and members. Like most clubs, staff have been furloughed since courses throughout the UK closed en masse on 23 March due to the coronavirus crisis.
"Longniddry Golf Club was aware of the importance of controlling and mitigating costs as soon as the current crisis began to unfold," said club secretary Jo Kelly. "The management and board negotiated payment holidays on financial agreements on a wide range of equipment used on the course, in the office and the popular coffee machine.
"All services and utilities which we are not being used such as rubbish collection and electricity have been stopped or greatly reduced and several members of staff have been furloughed under the Government's Job Retention Scheme.
"The club is disappointed the Business Support Grant available to retail, hospitality and leisure businesses is restricted to businesses with a rateable value below £51,000. This cut off is just below that of many golf clubs which are very much in need of this cash injection to tide them over during this unprecedented period.
"We've cancelled or moved to next year many of our events and visiting golfers. This has had a big impact on visitor income for 2020, almost losing the first six months. The US Kids European Championship and the ASI Scottish Open qualifier in July are two significant events in our calendar to be cancelled or postponed." Colin Fairweather, the director of golf, admitted the club has faced "challenges on the course" during the lockdown, but echoed Parker's views that things are looking a lot healthier again.
"These pictures, although correct at the time, are not so now, and can highlight the good and bad in social media, of which I am a big fan," he said. "It only needs one disgruntled person walking through our property and posting something with neither the correct information nor facts. It then gets around like wildfire and an issue we have been flat out to solve is blown out of proportion. Thankfully, our new team of green staff, led by James Parker, have the experience and skills to remain calm in this situation and solve this problem. I have had to reassure my membership this week and remind them our course manager is two months into a long-term plan to raise the Longniddry standing, something I am confident we will achieve."
On that plan, Parker added: "It is clear to me this club has served as a sleeping giant along this golf coast. One only has to play the course to see the flow of the land is good, but the canvas could be so much more than it is. Now we have rectified two major bits of failing infrastructure, we are able to start from the base up rebuilding this golf club's reputation and rectifying the agronomic challenges the site has accumulated over the years.
"Longniddry currently needs some TLC, however with the plans we have in place and the team we now have onboard Longniddry's value will rise phenomenally in the next few years. It is the goal of this team to put Longniddry on the golfing map of the UK and not just East Lothian. But, like many smaller clubs, our focus just now is the survival of our club, which involves both financial prudence and the support of those within the wider golfing industry."
Comments
 0 comments
Want to join the conversation? Please or to comment on this article.