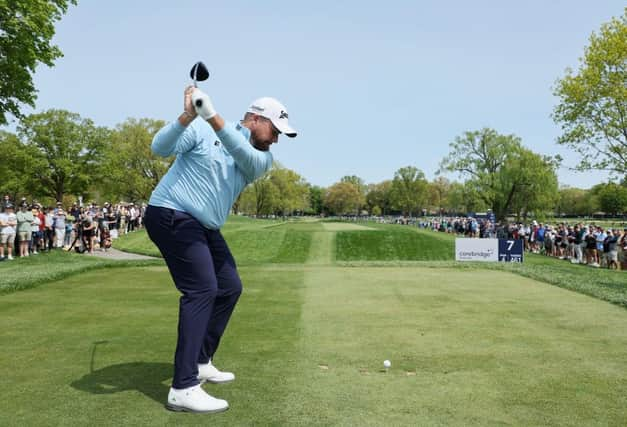 "Proper course and proper major set up this week," observed Shane Lowry on getting his first look at Oak Hill, venue for the event's 105th edition, and the latter is the latest in a long list of compliments paid over the years to Kerry Haigh.
Born in Doncaster, Haigh's career in golf started on home soil as a tournament administrator with the PGA before moving to the US after being hired by the LPGA in a similar role then joining the PGA of America.
In his current role as chief championships officer, Haigh has a wide variety of tasks in PGA Championship week - the Ryder Cup as well when it is being staged on US soil - and it's no surprise that he's been referred to as a 'course whisperer'.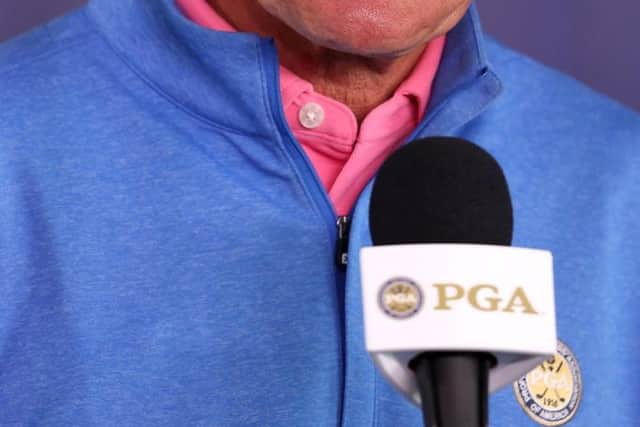 That's because Haigh has a knack of getting it spot on in terms of providing a tough challenge but also a fair one, having done so once again on an Oak Hill course that has been redesigned by Andrew Green since it last staged the same event ten years ago.
"Kerry just seems to let the players play a little bit more," said two-time US Open champion Curtis Strange in reply to being asked to identify the difference between the prototype PGA Championship and US Open course.
"I think Kerry does an amazing job of getting the golf courses up," added Andy North, another double US Open champion, speaking on the same ESPN conference call to preview the season major of the season, which gets underway at the Rochester venue on Thursday. "He's got a real great feel for it and isn't trying to reinvent the game. Just here's the golf course, let's go out there and try to play it. I think that's what I like so much about the set ups."
A video posted on social media by Mark Donaldson, who started his sports reporting career with Radio Forth and now works for ESPN in the US, has almost gone viral as it showed him dropping a ball into the rough and it really nestling down in some thick stuff.
"Yeah, it's tough," noted Justin Thomas, the defending champion, of that part of this week's challenge. "It's very, very thick. I felt like I had a lot of lies as I was chipping and hitting irons that I had a pretty good idea how it was going to come out, and I didn't. So I think that's going to be something that a lot of people will have to guess correctly or adjust to as the week goes on."
In another video, world No 6 Max Homa was filmed using a variety of clubs as he figured out the best way to tackle some run offs around the greens – on at the 15th has been a big talking point over the past few days – at the venue where Bernard Gallacher led Europe to victory in the 1995 Ryder Cup.
"A lot of it is very situational around the greens," said Thomas. "It's kind of unique because a lot of the run-offs behind the greens and side of the greens, they don't really run off to the fairway. They run off to the rough, and they run off to the first cut unless you're flying it on the flat areas, which you hopefully wouldn't be doing in those situations.
"So it's one of those weeks where I think you'll be out watching people hitting chips and shots around the greens, and they're going to be maybe hitting shots from fairways around the greens when the balls aren't really going to stay there. You just adjust. All of us are gamers enough to where we assess the lie and then from there, the pin, the wind, and go from there. But you definitely have an option of a wide variety of shots around the greens."
According to Jon Rahm, Haigh is "going to have a lot of fun" setting up the course each day due to having lots of different options for hole locations and tees. "You can make this golf course as difficult as you want or not as accessible as you want, but obviously you can make a big difference in the scoring," said the world No 1.
This is Haigh's third PGA Championship at this venue, where he was also involved in that Ryder Cup, as well as two Senior PGA Championships. "It's wonderful to return to Oak Hill, a treasure of a golf course," he said. "The redesign and transformation of the course by Andrew Green has provided a lot more variety for the golf course, more hole locations, deeper, tougher bunkering, new tees, roll-offs around the greens, and less trees. That combination has certainly made it a visually spectacular golf course. Not that it wasn't before, but it's a great golf course.
"Then tie that together with one of the best superintendents in the country, Jeff Corcoran and his entire team, and what he has presented is unbelievable. The playing surfaces I think are second to none, putting greens are beautiful, the rough is consistent, the fairways are magnificent and the bunkers are great. Those factors produce a truly great golf course, and I can't wait for the best players in the world to show how great it is and how good they are."
Tiger Woods, a four-time winner, is a notable absentee following his recent ankle surgery, with Jason Dufner, who won that event in 2013, also missing out due to an imminent family birth.
Though it doesn't include 2010 champion Martin Kaymer after he only recently returned to action after wrist surgery, the field contains 18 LIV Golf players, with Brooks Koepka and Phil Mickelson aiming to take up where they left off when finishing joint-second behind Rahm in The Masters in April.
"May wherever the championship is appears as though it will bring some more variety to the weather than we're used to having when we played in August," said Haigh of the event's new earlier slot. "There is the possibility of a frost on Thursday morning. That may delay the start. Hopefully it won't. But if it does, we'll adapt.
"We've got different direction winds, north-east, I think, day one and warming up, chance of rain on Saturday and hopefully clear on Sunday. That's sort of the fun of golf. It's an outdoor game, and we can't wait to see what Mother Nature brings, as well."