Jim Farmer Q&A on playing for Hearts, teeing up in six Opens and his fears for Bryson DeChambeau
To many people, Jim Farmer is 'Mr Golf', having made his mark on the game as a player, coach, businessman and administrator.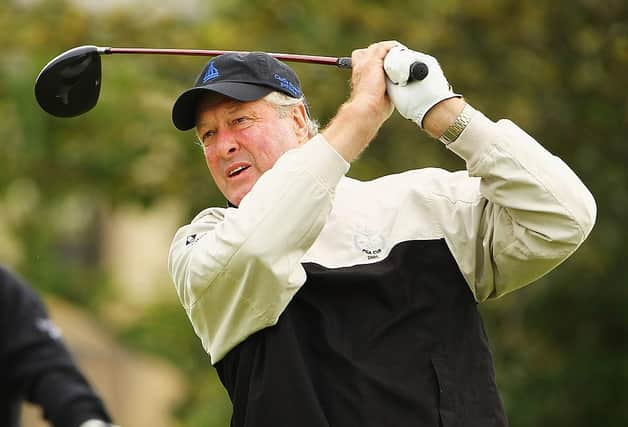 The 72-year-old Fifer won the Lytham Trophy and Leven Gold Medal as an amateur and played in six Open Championships, the first at St Andrews in 1970.
He succeeded John Panton as the Honorary Professional at Royal and Ancient Golf Club of St Andrews and was honoured by St Andrews University in a ceremony alongside Arnold Palmer, Tom Watson and Padraig Harrington.But, in this exclusive interview, he reveals that it could all have worked out very differently but for a career-ending football injury.
When did you realise that golf was going to be your career?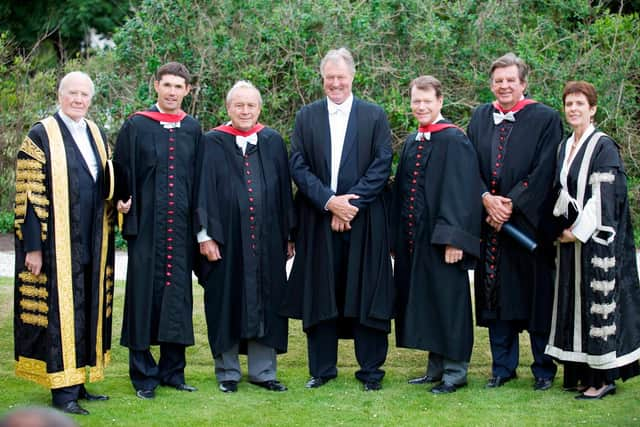 JF: Well, it wasn't as golf and football were side-by-side for me as a youngster and I eventually ran ahead with football. I played for a team in Cupar and then went to juniors at Newburgh and, before I knew it, I had signed for Hearts. When I went to Tynecastle, I was still able to get home to St Michaels, near St Andrews, by 3pm each day, so I was on the golf course for about 4pm.
How much of a thrill was it to be signed by Hearts?
JF: I received £500 for signing and, at that time, a house was about £4,000. So £500 for a 17-year-old was a big thing. I bought my own car for £99 and I felt wealthy, especially as I was still at school. I played centre half and it was wonderful, but it all came tumbling down when I was 20 and had a knee operation and they took the cartilage out as it was a cruciate problem and I never really recovered. I went to Dundee for a short time, but every time I trained hard it just blew up due to the ligaments being damaged and I never really got that sorted until about 1983 when it began to bother me with my golf.
Who were some of your team-mates in that spell at Tynecastle?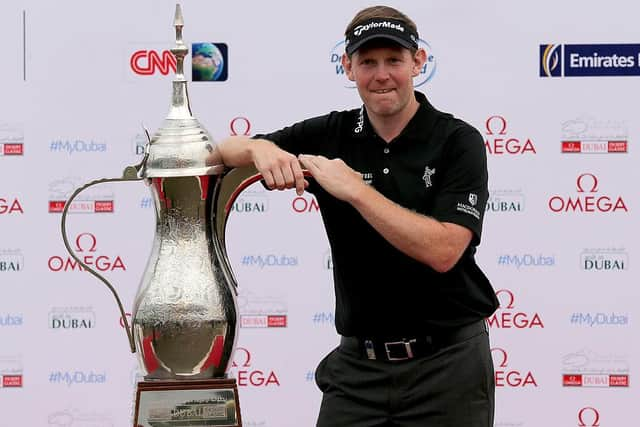 JF: Donald Ford, who is still a pal, was there, as were Jim Brown, David Clunie. At that time, we were pulling in 25,000 fans at Tynecastle, though Hibs were in the ascendancy as they had the better team. They had Pat Stanton, Jimmy O'Rourke, those sort of guys, and we always had a battle against them. My football career was short and sweet, but I loved every minute of it before it all came crashing down and I was very lucky that I have only had a year in my life where I've not been in a sporting scenario for my job.
How did your golf career then take off?
JF: I had a year out from Tynecastle with Haig's in Markinch. At a time when Ronnie Shade was with Vat 69, I was in the sales department and they were keen for me to play golf. It was a wonderful opportunity to keep my golf going as they allowed me to go away and compete in tournaments. I reinvented myself as a golfer within sort of 12 months, got my Scottish cap, won the Lytham Trophy, Leven Gold Medal and I was up and running as a pro in 1971.
What was life like as a touring pro in those days?
JF: It was all Monday qualifying before the European Tour was formed in 1974. Of course, in those days there was no select gang of players who played together. It was an open draw and you could pull out Neil Coles, Tommy Horton or whoever, which was like being thrown in at the deep end.
What were the highlights of your time on tour?JF: Firstly, the fact that I was still able to compete while doing so many other things. I remember playing in the Haigs Tournament at Dalmahoy with Howard Clark and outplaying him and also making the last day in the 'Duel in the Sun' Open at Turnberry in 1977. I was 19th going into the last round and 15th standing on the seventh tee. These are things a club pro nowadays can't get near. It just doesn't happen.
What are some of the other highlights of your career?
JF: I was PGA Cup captain at The K Club, where we won after a drought of 23 years, and I managed to win the British Club Pros' Championship in 1983. I was also director of golf on two films. The first was Stroke of Genius with Jim Caveizel and Claire Forlani and the second, directed by Jason Connery, was Tommy's Honour with Peter Mullins and Jack Lowden.
Was coaching something you were always interested in?
JF: Well, I enjoyed working with John Jacobs and I read all his books when I was an amateur. I had three lessons from John and everyone was better than the next. He made me understand the game as he wanted his pupils to understand their own swing and own game so they could go on the golf course and be in charge.
Who did you enjoy watching come through the amateur ranks and go on to be successful as a professional?
JF: Well, I was so lucky because I had Bob McLaren from Largs as my convenor and he left me go and choose my squads. I picked up Andrew Coltart at 14, Gary Orr, Gordon Brand Jnr, Stephen McAllister and Stephen Gallacher. It was a great thing to be able to pick someone who might not necessarily have had the best golf swing but had the best attitude or whatever.
Tell us about how your shop in the middle of St Andrews came about?
JF: I was the first to open a retail outlet on the high street and still be recognised by the PGA. We had nearly 20 years of running a wonderful business in St Andrews from 1987 to 2006.
As honours go, succeeding John Panton as the R&A's Honorary Professional must have been pretty special?JF: Yes, especially as I'd played with John in a lot of events over the years and had learned so much from him, both in terms of his demeanour and how he played the game.
What does the Honorary Professional role entail?
JF: Well, it is one of the wonderful roles in life because it is one of the easiest roles to fulfil. Basically, it's eating, drinking and being merry most of the time (laughing).
Do you still like getting out for a game whenever you can?
JF: Yeah. I've got two new knees now. The game is not as good as it used to be for obvious reasons but I still love the thinking process of how to get a golf ball around the course.
Are you worried about what Bryson DeChambeau might do on the Old Course in next year's Open?
JF: I think if there's a wind his action won't work as well it can on some other courses. But I am worried about him full stop as the amount of action he puts into his swing, he just needs to injure himself a couple of times and he's going to be in trouble. His left foot has to swivel out due to him changing his stance about 90 degrees through impact and he could end up breaking his left ankle as I don't know if it is sustainable to do that.
Do you feel lucky that your life has been steeped in golf?JF: I was born in St Andrews and lived five miles away, so it was maybe going to be difficult for me not to have played golf. But the journey it has taken me on, from Ryder Cups, being on the board of the PGA, being captain of the PGA. My greatest thing was getting a St Andrews University award with Arnold Palmer, Tom Watson, Padraig Harrington and Johann Rupert. Things like that you just wouldn't dream about. Unbelievable, really.
A message from the Editor:Thank you for reading this article. We're more reliant on your support than ever as the shift in consumer habits brought about by Coronavirus impacts our advertisers. If you haven't already, please consider supporting our trusted, fact-checked journalism by taking out a digital subscription.
Comments
 0 comments
Want to join the conversation? Please or to comment on this article.