If only Tiger Woods could sprinkle a bit of his Masters magic on Rory McIlroy
If only Tiger Woods could sprinkle some of his Masters magic on Rory McIlroy. Woods, a five-time winner at Augusta National, also now shares the record for making the most consecutive cuts in the event, having emulated Fred Couples and Gary Player as he extended that streak to 23 in the 87th edition.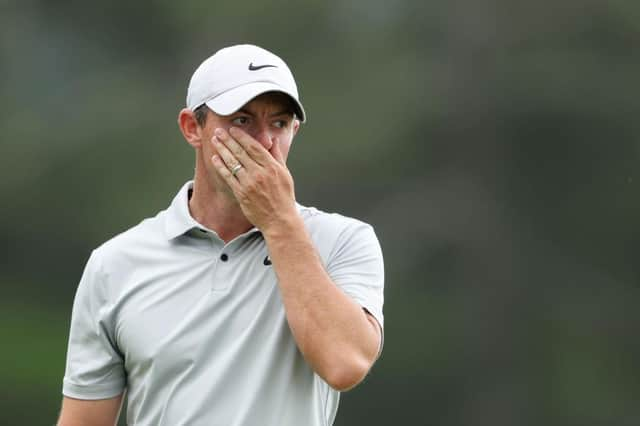 The 15-time major winner admitted himself earlier in the week that he doesn't know how many more times he'll be able to tee up in the season's opening major, but, even though it's probably not needed, there's an added incentive now. Couples may be his pal, but Woods will want to claim that record outright.
"I've always loved this golf course, and I love playing this event," said Woods, who was helped by another of his best buddies, Justin Thomas, in making it through to the final 36 holes on this occasion as the PGA champion finished bogey-bogey to move the cut line from three-over to two-over. "Obviously I've missed a couple with some injuries, but I've always wanted to play here. I've loved it."
McIlroy's passion for the place is similar in the respect of playing here and everything that comes with the season's opening major and you just need to check out a lovely photograph of him hugging his daughter, Poppy, in the Par 3 Contest on Wednesday for proof of that.
Unlike Woods, though, McIlroy still hasn't managed to come up with a winning recipe here and a dose of disappointment on this occasion, missing that cut by two shots following rounds of 72-77, will have hurt like hell. Maybe not quite as painful as 2011, when he looked to have one arm in a Green Jacket at the turn before suffering a meltdown on the back nine, but not far behind.
He'd played 81 holes at the Georgia venue over two-and-a-half weeks in preparation for his ninth attempt to join Gene Sarazen, Ben Hogan, Gary Player, Jack Nicklaus and Woods as the only players to complete a career grand slam.
He'd handed himself a timely confidence boost by playing some great golf in the recent WGC-Dell Technologies Match Play, admittedly falling in the semi-finals but looking tickety-boo in every department.
In short, he'd arrived here feeling as comfortable as he possibly could, yet, for the second time in three years, found himself heading home early after two rounds that were bereft of any sign of a spark.
So, after trying all sorts of approaches, including one routine that included juggling and meditation, what now for McIlroy as he bids to prove a growing band of doubters wrong about being able to become one of the game's greats?
It's a difficult one because, as much as though you'd think he'd be able to put it out of his mind and he had Bob Rotella, the legendary mind guru, here this week, it is abundantly clear that he's struggling to shoulder the burden of what he is trying to achieve.
As, of course, has been the case with Phil Mickelson in his bid to win a US Open to add to his Masters, PGA Championship and The Open titles and also Jordan Spieth as he seeks to land his missing link - the PGA Championship.
It's a tough feat to achieve, but, if I was McIlroy, I'd might even ask the The Masters officials if he could be excused from interview duty in 12 months' time to see if taking a bit of the spotlight away from himself might do the trick as he rolls the dice for a tenth time.