The Swede revealed his decision after it had been announced by the DP World Tour that 26 players who had teed up in a mix of LIV Golf and Asian Tour events over the past ten months without official releases had been hit with new fines and sanctions.
In an interview with Golf Digest, Stenson said of his decision: "It is sad that it has come to this. But it is what it is and it certainly wasn't unexpected. They left me with no other choice so I have resigned. That's it. I don't really feel like it will do any good to dig into this too deeply."
Stenson recorded 11 DP World Tour wins and played in five Ryder Cups, including winning appearances in 2006, 2014 and 2018. He was appointed as captain for this year's match in Rome before his decision to join LIV Golf led to him being stripped of that role and replaced by Luke Donald.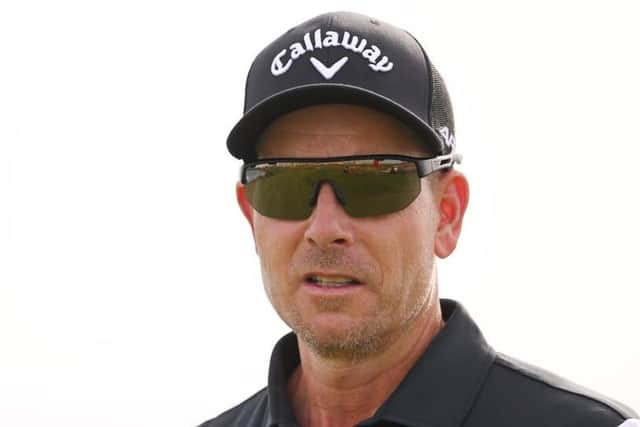 "I'm appreciative of what the tour has done for me over the years," added Stenson. "But they have chosen how they want to view the future. And we have obviously done the same. Unfortunately, they don't go together at this point."
The DP World Tour announced on Thursday night that it had taken fresh action against players who had broken the circuit's conflicting tournament regulation.
It comes after the DP World Tour won an arbitration case against LIV Golf players over £100,000 fines imposed for the first two events on the breakaway circuit last year.
Meanwhile, LIV Golf's team model has been labeled as "flawed" by Seth Waugh, the PGA of America's CEO, ahead of his organisation staging the season's second major, the PGA Championship, next week.
Speaking as the latest LIV event was about to get underway in Tulsa, Waugh didn't exactly sit on the fence when he was asked about Greg Norman's circuit and the money that has been splashed to set it up.
"Their logic about the team play being something significant that people can get behind I think is flawed," he told The Times. "I don't think people really care about it. And I don't see how it's a survivable business model.
"They can fund it for as long as they want to, but no matter how much money you have, at some point burning it doesn't feel very good. I don't see they are accomplishing much."
To the delight of Augusta National chairman Fred Ridley, last month's Masters was a civil affair between players and Waugh is hoping for more of the same when Justin Thomas defends his title at Oak Hill in Rochester next week.
"I don't think division is good for the game," he added. "Hopefully, it's good for those individuals that have made whatever decisions they have, but the game has moved on. It's amplified those who have stayed and the ones who have left have largely disappeared from the landscape - in terms of an exposure perspective.
"It seems logical to me, then, that you would work towards some sort of agreement. I hope the game comes back together in some form."