'Government guy' Robbie Clyde faces tougher task at Scottish Golf than delivering a Ryder Cup
I've got history with Scottish Golf's newly-appointed chief executive officer, Robbie Clyde, and we've both laughed about it - well, I think so anyway - since it happened back in 2010.
We were guests at a fund-raising sports quiz in Edinburgh and, in between rounds, a heated debate that also involved a PGA professional took place about clubgolf, the national junior initiative launched in 2003 as part of Scotland's 2014 Ryder Cup bid.
In a column the following week, I referred to that discussion but didn't mention any names. I described Clyde as a "likeable chap who works for one of those national agencies that promote Scotland as a leading destination for all sorts of sports".
In trying to sum that up more succinctly, I then added: "Let's call him the 'government guy", which is what immediately sprung to mind when his appointment by Scottish Golf was announced on Tuesday.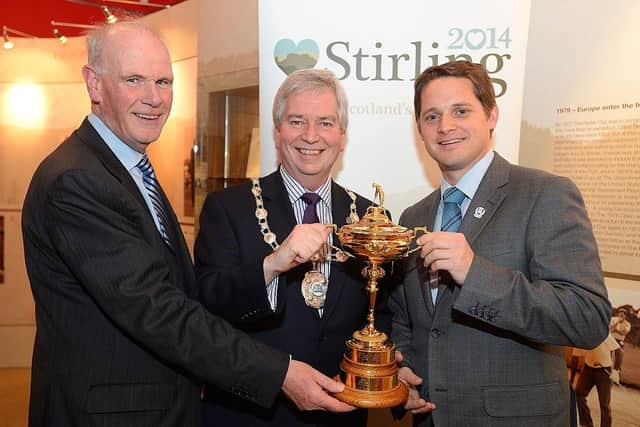 After spending the early part of his working life in the manufacturing and printing industries, Clyde joined the Edinburgh University Business School full-time MBA programme in 2001 and graduated with a distinction.
He then had a spell as a policy analyst for the Scottish Government before being seconded in 2005 to EventScotland, where he became project director for the 2014 Ryder Cup at Gleneagles and let's give credit where credit is due.
Working in tandem with Ryder Cup Europe, Clyde helped deliver an outstanding event at the Perthshire venue, where a thumping win for Paul McGinley's European team was the icing on the cake for all those involved in it.
Strange as though it may sound, the role Clyde is about to take up in golf - he will start in September - is a lot more difficult than that Ryder Cup one because, with Scottish Golf, he's going to have a more public profile and, as a consequence, be directly in the firing line.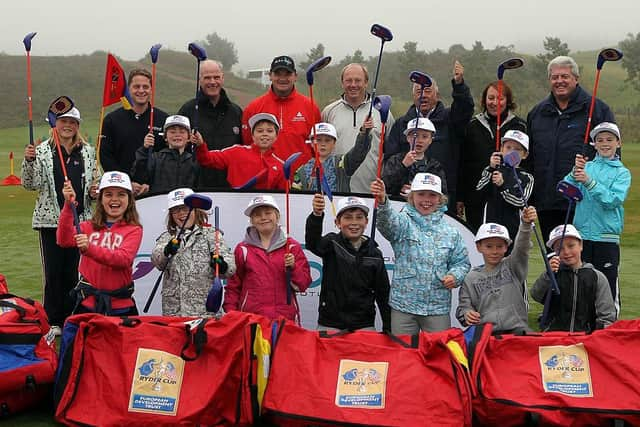 In its relatively short existence, having been formed through a merger between the Scottish Golf Union and Scottish Ladies Golfing Association in 2015, the governing body has struggled to convince affiliated members - ie club golfers - of its worth to them.
In fairness, Scottish Golf has a strong club support network, but it also has to be pointed out that a proposal to raise an additional £250,000 by increasing the affiliation fee from £14.50 to £15.75 wasn't exactly welcomed with open arms, hence why a vote on that has been postponed until September.
Clyde, who is on social media himself, will have seen from the initial reaction to his appointment that he's going to have to win some people over.
If you add in his roles as regional director in Western Europe for Scottish Development International, chair of Snowsport Scotland and, of course, his current one as head of EventScotland, his CV is certainly very impressive.
But, as I have already openly admitted to a Scottish Golf board member, his appointment is in the 'interesting' category because this particular challenge is totally different to delivering events like a Ryder Cup or the UCI Cycling World Championships in Glasgow, which he is currently focusing on.
Here's hoping "government guy" is the right person for that job and, according to that board member, Scottish Golf feel confident about that being the case. Only time will tell.
Comments
 0 comments
Want to join the conversation? Please or to comment on this article.