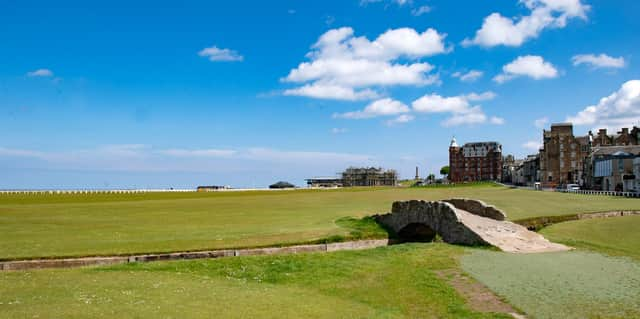 Scottish golfers have been given the green light to return to courses from tomorrow as part of lockdown restrictions being eased by First Minister Nicola Sturgeon.
Clubs around the country, closed since 23 March due to the Covid-19 crisis, have been preparing to reopen for the last week after 29 May was set as a target date by Scottish Golf.
But it only became 'all systems go' when the First Minister confirmed that golf is among some non-contact outdoor activities being allowed as part of phase one of lockdown restrictions being lifted.
It means that courses in the Home of Golf will now fall into line with venues in the rest of the UK and Ireland by reopening.
Tee times at the majority of the 550-odd courses in Scotland were quickly snapped up by members when booking systems went live over the past few days.
Golfers will now make an eagerly-awaited return to the fairways and greens at clubs the length and breadth of the country from early morning to late evening tomorrow.
"There's definitely a buzz around the club in anticipation of Friday's golf," said Uphall treasurer Bill Mackintosh of final confirmation having been delivered by the First Minister.
Gullane secretary Gordon Simpson added: "There will be many problems to overcome before we have the facility back to full operation.
"But at least we are on the road to that now and I can't wait to watch the first person tee off on Friday morning."
Golf looks to have been handed an unexpected opportunity due to other sports like football and rugby still being in lockdown.
Lots of clubs have been receiving enquiries about membership over the past week and look set to benefit in the same way English clubs have experienced since reopening just over a fortnight ago.
"It's been wonderful to hear news of lapsed members returning to the game or newcomers embracing the fact that golf is one of the healthiest and safest sports around," said England Golf chief executive Jeremy Tomlinson.
"On average, each club we have spoken to has recruited a minimum of 15 new members over the first two weeks of golf's return.
"It's great news that many core values of golf club membership – camaraderie, freedom to play and a sense of belonging – once again have new meaning!"