'Full vision' for Castle Stuart now being fulfilled as Cabot Highlands
Mark Parsinen's legacy will be enjoyed by golfers from all over the world for years to come when they play the course that put Castle Stuart on the map, helped by the Scottish Open being staged at the stunning Inverness venue on four occasions, including a title triumph for Phil Mickelson before he became an Open champion at Muirfield the following week.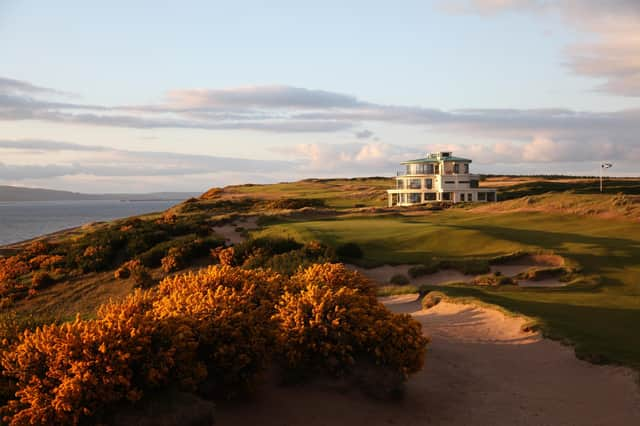 Parsinen's one regret before sadly passing away at the age of 70 in 2019 would probably have been that his full vision for Castle Stuart hadn't been fulfilled but, now under the Cabot Highlands banner, work on a second course has started and the late owner would be delighted to know that the two men working in tandem to create it share his passion for the project.
American Tom Doak has been tasked with designing the new layout, having been commissioned by Ben Cowan-Dewar, the co-founder and CEO of Cabot, one of the pre-eminent golf development firms in the world with properties in Canada, the US, the Caribbean and, since last July, the Highlands of Scotland.
"Scotland has long had great appeal to me, both as a golfer and just a lover of the country. I've spent a lot of time there, travelling around and playing golf, but I think there was always a special magic in the Highlands for me," Cowan-Dewar, a Canadian with Scottish heritage, told The Scotsman.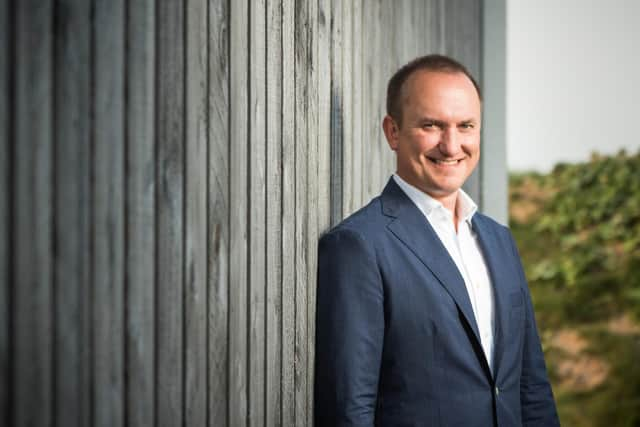 "I actually walked the course at Castle Stuart with (long-time general manager) Stuart McColm in 2009, I think it was, just before it opened. I sort of marveled at it and I spent some time with Mark Parsinen, who had developed it. I sort of felt a kinship with it because it opened around the same time as Cabot Links (in another Inverness in Nova Scotia) and both are modern courses built close to the sea and both being highly regarded
"If you told me back in 2009 that we'd end up being the steward of it all those years later, you probably would have been able to push me over with a feather. From that initial tour, it had always stuck in my mind and, when the opportunity came about and the chance to do something in Scotland was just too good to be true."
According to Cowan-Dewar, who started out as golf tour operator before establishing his company and steering it to great success, it's the sort of opportunity that doesn't crop up often and not just here in the home of golf. "If you think about the number of courses that have been built while I've been alive that are in the top 100, we are talking about the minority," he added. "The vast majority of the top courses in the world existed before I was born, so there are very few that rarely trade hands and many of them are private clubs owned by members and there's good reason for that.
"Of the modern ones, I can't think of many options and, in the span of a year, we purchased World Worlds (which is now called Cabot Citrus Farms following a rebranding) in Florida, which had long been in the world's top 100, and also Castle Stuart, which is as well now. I think an opportunity like this is exceedingly rare.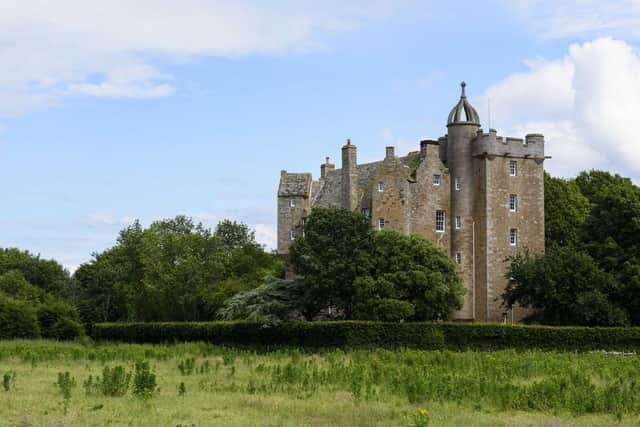 "I think interestingly at Castle Stuart, Mark's vision was so pure and so terrific. I think there is more development to be realised and the chance to do the second course and get Tom Doak, one of the great artists in the game, to come to Scotland and do it and build on the foundations of what is already in place is rare in a global context."
Set on two levels on the edge of the Moray Firth, the original Castle Stuart course has always been hugely popular with golfers of all abilities from around the globe and, by the sounds of it, Doak has been handed the opportunity to create something that can be another top-class addition to Scotland's long list of world-class layouts.
"It is a very different site in many ways, but it's an amazing site and is physically beautiful," said Cowan-Dewar. "You will start out of the same clubhouse and the driving range at the moment will become part of the opening and closing holes of Tom's course. Then it will play down around the castle then along the water.
"I asked Tom to come and look at it with me while we were in the acquisition period. He's been so busy globally and has done such amazing work. He's tough to pin down and get excited about anything, but we spent the better part of two days and I think he was all the way there about doing it and we are very excited that he is.
"I've known Tom for 20 years and played most of his work and admire him. I think the chance to work with him at Castle Stuart is pretty fun. The acquisition was last July and then we had to work with Tom on his routing plan and go to planning, but we are well underway now and are excited to see that progress."
It may have a new owner, but there's always been a warmth in terms of a welcome at Castle Stuart and, led by McColm, Cowan-Dewar is confident the staff will continue to tick that particular box and also many others when it comes to providing a top-class golfing experience.
"I think Stuart is a big part of why I had confidence in making an investment in the Highlands of Scotland as I was sitting in Toronto," he said, smiling. "I've known and respected him for a long time. The connectivity through Elspeth in the clubhouse is part of my early memories in the place. It's about letting the community shine through and to see Stuart with his renewed purpose and excitement about seeing the full vision realised is an extremely heartening part of it for me."
Comments
 0 comments
Want to join the conversation? Please or to comment on this article.