Dubai-based Ewen Ferguson looking to shine in DP World Tour Championship
He still flies the flag for Bearsden Golf Club and is Scottish to the core but, like Tommy Fleetwood, it's a 'home' gig in Dubai this week for Ewen Ferguson.
The two-time DP World Tour winner is now based in the United Arab Emirates, so is sleeping in his own bed for the season-ending $10m DP World Tour Championship at Jumeirah Golf Estates.
Ferguson's face lit up as he was asked if he could have dreamt about such a scenario when he was coming through the ranks as an amateur back in Scotland.
"I guess you always want to do stuff like that but now it's actually happened, I do think sometimes as I am driving about here that I am really lucky," he told The Scotsman. "It's going well and hopefully I can keep my tight-knit team together and keep playing well."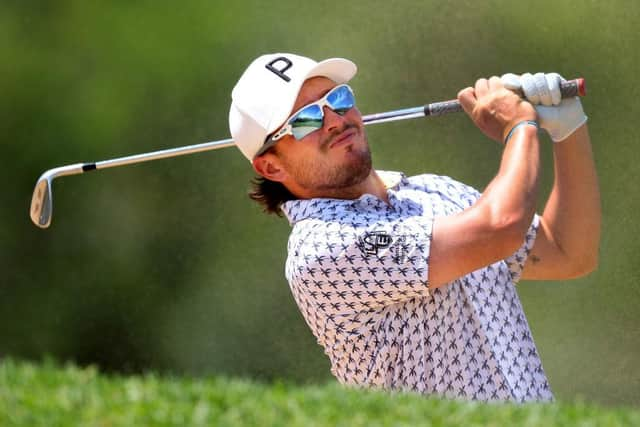 Basing himself in the Middle East has meant Ferguson is in a perfect location for getting to all the countries on the DP World Tour's international schedule.
"The travelling has been easier for me this year," said the former British and Scottish Boys' champion. "For example, in January I'll be at home for the full month almost and that will be easy. I'm going to South Africa next month as well and it will be a direct flight from here.
"I also like the fact I can practise whenever I want to. It makes things so much easier than hitting balls in the rain and in the mud back home at this time of the year."
Ferguson is making his second success appearance in the season finale and is being joined in flying the Saltire on this occasion by Connor Syme, Bob MacIntyre and Grant Forrest.
"It's always a sign that you've had a good season if you are here this week," said Ferguson, who sits 42nd in the Race to Dubai Rankings. "We've said it all year that making it here as one of the top 50 players would mean you've had some really good results, but it's not just about making up the numbers.
"Last year was a bit different as it was my first appearance in the event and I played with Jon Rahm in the first round, which made things a little bit difficult.
"But this year I definitely think I have my eyes more on getting myself in the top ten, which is always my goal at the start of a week, and, if you can get yourself in a good position for Sunday, that's the best feeling you can have in golf."
Having landed those two title triumphs and coming close to making it a hat-trick, last year was always going to be a hard act to follow but, even though this season has been winless, it's been far from disappointing.
"I've been more consistent this year," said Ferguson. "My scoring average, for instance, has been better. I just don't think I've been as good in terms of when it's come to the crunch. I don't know why that's been and I need to try and work that out.
"But, with golf, you can never really know sometimes. It's hard to win, but I've got some good ideas about how I can get back to winning ways next year."
Comments
 0 comments
Want to join the conversation? Please or to comment on this article.