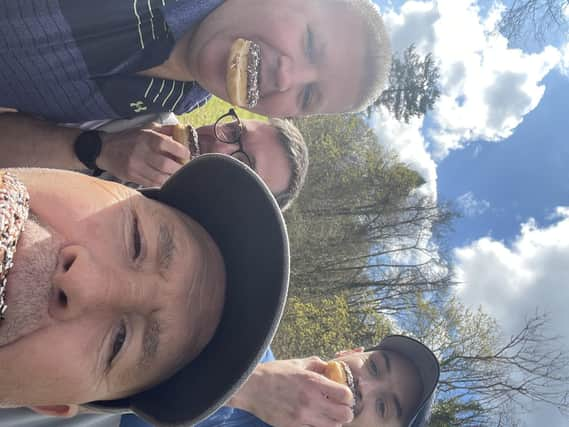 Donuts at the 9th will be flying the flag for Newbattle Golf Club when the 122nd edition gets underway in the Capital on Saturday.
The newcomers face Harrison B in the second round and the donuts have been ordered for delivery to the ninth tee.
"The basis of our group, which plays every Saturday at Newbattle about 10am, is there are 12-14 of us who are simply a variety of golf-loving Charley Hull fans and donut-eating lads from Newbattle Golf Club," said Fraser Jervis.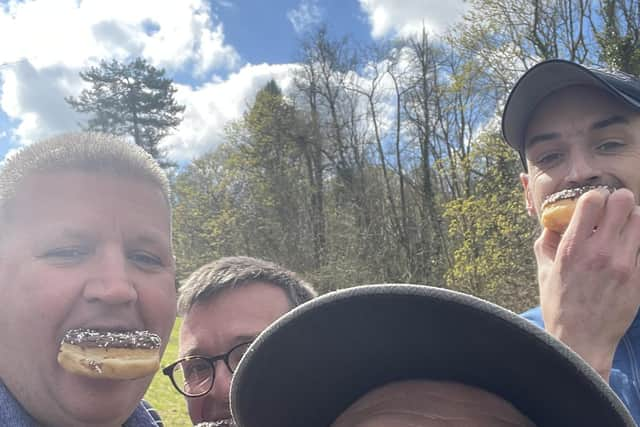 "Whether it's a medal or a Saturday morning four-ball, someone is tasked with supplying the donuts every Saturday morning.
"We take it in turns and we pretty much eat them on the ninth tee, take a selfie shot of whatever four-ball we are in that day - or three-ball ball if it's a medal - and send it to the others.
"On Saturday morning, one of the lads has already been allocated to bring the donuts, which we will eat on the ninth tee in the two games. It's all just a bit of fun, but we do take our golf seriously as well."
Joining Jervis on golf-playing Donuts' duty is a squad that also includes John Nisbet, Graeme Reid, Paul McLeod, Paul Hares and Steven Myatt jnr.
Nisbet has played in the Edinburgh Evening News event in the past with teams from Baberton while McLeod has previously represented Inland Revenue.
Jervis, meanwhile, made it to the final with Lothian & Borders Police in 2009. "We lost to Carrickvale when they recorded their history-making third win in a row," he recalled.