David Drysdale takes Cape Town detour after Asian Tour card success
You'll never accuse David Drysdale of sitting on his backside, as the 47-year-old Scot has illustrated since the bitter disappointment of losing his DP World Tour card at the end of last season.
Determined to try and stay competitive for a crack at the seniors' circuit, Drysdale secured an Asian Tour card ten days ago as he safely negotiated nine rounds over two stages in its Qualifying School.
His category hasn't got him into this week's $5 million Saudi International, the circuit's flagship event, but that doesn't mean Drysdale is twiddling his thumbs at home overlooking the Berwickshire coast.
He's in the warmer climes of South Africa, having decided as he headed home from Thailand with his wife, Vicky, that a detour to play in the Bain's Whisky Cape Town Open seemed a better idea than being met with a cold blast back in Scotland.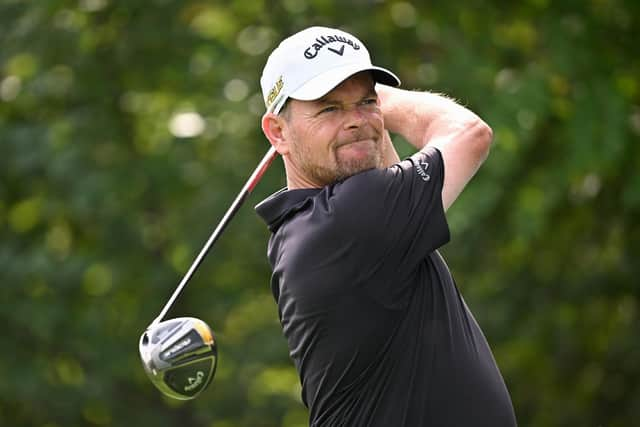 "We weren't intending to come down here," Drysdale told The Scotsman, "but the weather was so crap at home that I just said 'let's go to Cape Town as that sounds better right now'."
The event marks the start of the new Challenge Tour campaign and, though he'd have preferred to still be sitting at the top table, Drysdale is ready to roll up his sleeves back on the circuit where he's won twice.
"Obviously I don't have a status on the European Tour and, as it turns out, I don't have a fantastic status on the Challenge Tour, well not for these (Sunshine Tour) co-sanctioned events, anyway," he said.
"So, yeah, it was worthwhile doing. Everyone knows my reasons for it. I'm 48 in March so 50 in a couple of years time and I just want to continue playing and have a little go on the Seniors Tour.
"Sitting at home for a couple of years, you are never going to remain competitive, so that was the whole plan and hopefully I'll get enough opportunities on the Asian Tour.
"I'll also play some Challenge Tour and possibly get one or two invites on the European Tour. We'll wait and see, but I certainly should have a busy enough schedule coming up this season."
Drysdale joins Euan Walker, the top Scot in the Challenge Tour's Road to Mallorca Rankings last year, Craig Howie and Doug McGuigan in flying the Saltire at Royal Cape Golf Club.
"I played here in the Cape Town Open in 2015 and was actually here back in the 90s as well," said Drysdale, who makes no secret of the fact he feels very much at home in South Africa. "It's an old traditional course in the trees and, from what I understand, it's the oldest course in South Africa.
"It's not going to be overpowered, so it will maybe rein these young lads in a little bit. I'm looking forward to playing this week and also in the upcoming weeks and see what happens."
He's feeling better physically than he did at the end of last year as he was battling to stay on the DP World Tour. "Being in some warm weather in Thailand, the neck and shoulder injury that I had for most of the season seems to have gone," he reported. "I haven't felt it since stage two of Q-School in Europe. Yeah, it's been great."
Comments
 0 comments
Want to join the conversation? Please or to comment on this article.