Craig Howie seeks putter fix for DP World Tour School test as Euan Walker heads home
Euan Walker is heading home to recharge his batteries for next season as Craig Howie hopes to find a quick putting fix for this week's DP World Tour Qualifying School final stage in Spain.
After making it through to the Rolex Challenge Tour Grand Final supported by the R&A, the Scottish duo are both exempt for the six-round card battle, which starts at Infinitum Golf in Tarragona on Friday.
But, while Howie had always planned to take part in that if he missed out on securing his main tour status through the second-tier circuit's finale in Mallorca, Walker has again decided to skip it.
The Ayrshireman suffered disappointment for the second year running in the Grand Final, finishing 26th in the Road to Mallorca Rankings on this occasion after ending up 23rd 12 months ago and he just doesn't feel it would be right for him to be facing another stressful week straight away.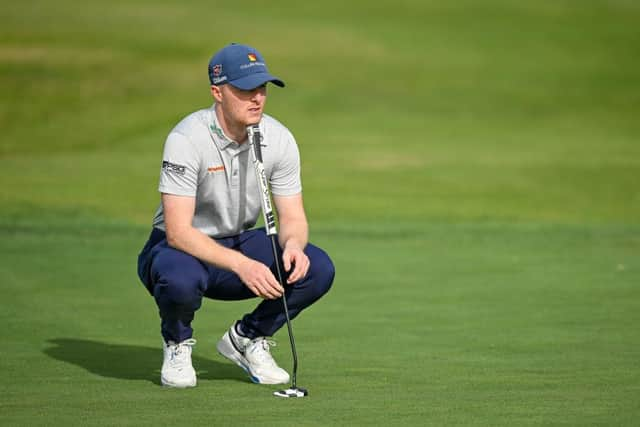 "I really don't know," he replied to being asked about his plans. "Probably take two months off. I'm definitely not going to play any more tournaments in terms of early-season events on the DP World Tour (the new season starts in South Africa next month and he'd probably get in some of them with his category).
"I'm just really looking forward to getting some rest as up until last week I hadn't been home for more than six days consecutively since May. I'd played quite a lot of events and had probably been away from home more than ever been in previous years. So it's going to be nice to spend some time at home."
Asked if he was hoping it could be a case of third-time lucky in terms of securing a step up from the Challenge Tour, he said: "Maybe, we'll see. I'm not despondent. Right now, I'm just pleased it's over. I played really well this year. I feel I have been consistently good and that's definitely an improvement on last year."
Howie, who needed to finish the top two at Club de Golf Alcanada near Port D'Alcudia, left himself with a mountain to climb after an opening 78. He then played his best golf of the season in the middle two rounds before signing off on a disappointing note.
"There are signs of life there, which is nice as I needed that for Q-School," said the Peebles man. "But there are some glaring parts of the game that are a mile away from where they need to be. So I need to right those wrongs before next week.
"It is literally just the putter. I've done so well to finish where I did as I will definitely be the worst putter in the field this week by quite a long way and that's frustrating. I've got a few days to try and figure things out."
Howie's younger brother, Darren, came up short in his bid to make it to the final through the second stage but, in a Monday finish as Golf Las Pinaillas in Albacete, but Ryan Lumsden made it through to add to Calum Fyfe, Oliver Roberts, Daniel Young and Callum McNeill already passing their respective tests elsewhere in Spain.
Comments
 0 comments
Want to join the conversation? Please or to comment on this article.