Howie, who landed his maiden win on the Challenge Tour just under two years ago in Sweden, stormed into a two-shot lead after following an opening 69 at Saadiyat Beach Golf Club with a course-record six-under-par 66.
The Peebles man is being chased by Spanish duo Manuel Elvira (68) and Ivan Cantrro Gutierrez (70), with Johnston two shots further back in joint-sixth after he'd also signed for a 66 in the morning wave.
"First of all, I'm really pleased," said Howie of his effort, which contained birdies at the second, sixth, 11th, 12th, 16th and 17th and no bogeys. "It's pretty windy again this afternoon, so to go bogey-free was great and minus six is better than I could have asked for."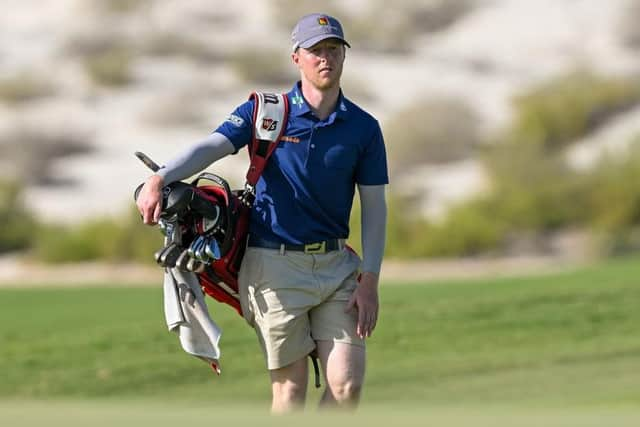 Howie, who lost his DP World Tour card at the end of last season, has performed consistently in the early part of the new Challenge Tour campaign as he bids to regain his seat at the top table straight away.
"I've just got good control of the golf ball, that's really it," he said of what had been his key in these two opening rounds. "I'm driving it really well and I am shaping my iron shots really well, kind of using the wind.
"I just feel really comfortable and hopefully it blows quite windy over the weekend. I've played a lot of golf in the wind, so, yeah, I feel comfortable, though it is maybe 30 degrees too warm for me (laughing)."
Howie is now attached to Al Ain Equestrian, Shooting & Golf Club in the UAE, having first visited there when he was still part of the Stirling University golf team.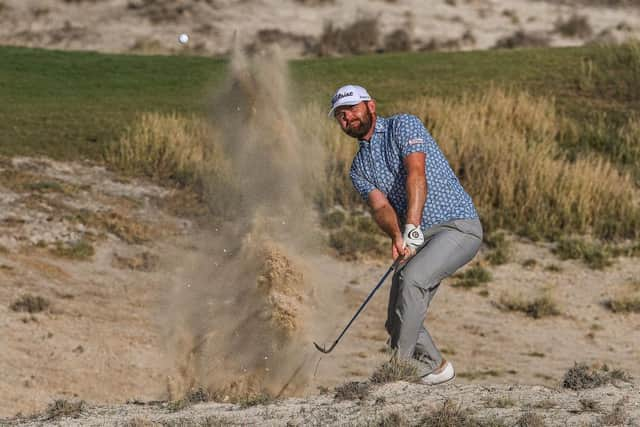 "I'd say so," he said of this week's venue suiting his eye. "You just have to flat out hit it good. You can find yourself in some terrible spots around the greens if you don't hit good approach shots. It's a course that rewards good iron play and, thankfully, my iron play is really good."
Hoping that remains the case, he added of his position at the top of the leaderboard: "Yeah it's great. There's a long 36 holes and anything can happen, but I feel great."
Johnston, a two-time winner on the circuit, was also pleased with his bogey-free performance. "I got off to a really hot start," he said. "I drove the green on my fist hole (the tenth) but, unfortunately, three-putted it. But I then made a few really nice birdies on the front nine and just kind of held it together on the back nine, so really pleased with a bogey-free 66.
"I played really well yesterday as well, but I struggled with the greens due to how windy it was. I had a few three-putts yesterday, but I had only one today and managed to keep the bogeys off the card. It was a much better day today."
In his first start of the season, Daniel Young also sits in the top 20 on three-under, with Euan Walker (two-under) and David Drysdale (one-under) progressing to the weekend as well.