Challenge Tour Grand Final: Howie brothers could be facing same Q-School final test but not if Craig can help it
Craig Howie would love next week's European Tour Qualifying School Final to be a family affair as his younger brother, Darren, bids to come through his second-stage test in Spain over the next four days. But, at the same time, he'd be happy to miss out on that six-round marathon in Tarragona himself.
To do so, the older of the Howie brothers - Craig is 29 and Darren is 24 - needs to either win or finish second in his own assignment this week, which is a second appearance in three years in the £440,000 Rolex Challenge Tour Grand Final supported by The R&A.
Two years ago, it was mission accomplished for the Peebles man in the season-long battle for 20 main tour cards as he finished 19th in the Road to Mallorca Rankings. At a different venue on the Belearic Island - Club de Golf Alcanada near Port D'Alcudia is staging the event for a second year running - Howie sits 42nd in this season's standings and needs to produce something special to be sitting at the top table in 2024 without having to worry about a Qualifying School visit.
"I guess this year it's completely different," said Howie, speaking to The Scotsman, as he put the finishing touches to his preparations, having graduated along with Ewen Ferguson in 2021 and now aiming to do likewise with Euan Walker, who sits in the 20th and final card position, though it is likely to go down to the player lying 21st on this occasion due to Alex Fitzpatrick, Matthew's younger brother, already having his DP World Tour card wrapped up through this season's Race to Dubai Rankings.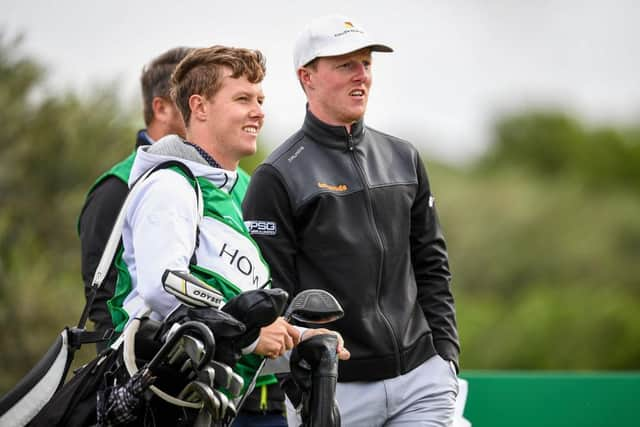 "Last time, I think I was about 16th in the rankings, so I was kind of clinging on for dear life. This time, the position I'm in, there's not a lot to lose, so it's probably less stressful for me than others. I can have a good go at it."
After losing his seat at the top table at the end of last season then coming up short at the Qualifying School, Howie had to take a step backwards this year. He started his season promisingly by making eight straight cuts, including three on DP World Tour, and had recorded five top-15 finishes by the end of May. However, early exits in five out of his last seven events were not what the doctor order.
"If you told me in May that I was going to be 42nd or something in the rankings, I would have been pretty disappointed and I am disappointed," admitted the Stirling University graduate. "But you don't get to the final without having some good results, you've got to play well at some point in the year. Mine all came quite early in the season, so I'd have hoped to be in a better spot than I am now.
"During the summer, one part of the game just seemed to be off every week. One week it would be driving, next week it woud be putting. But the last six weeks or so has been a bit of a struggle. I've just been playing pretty rubbish. I haven't been good at figuring out how to get it done without my A game. Last week in my week off I got some good work done back home, which was nice. It was the first time I'd properly honed in and worked on a few different things rather than just managing my game."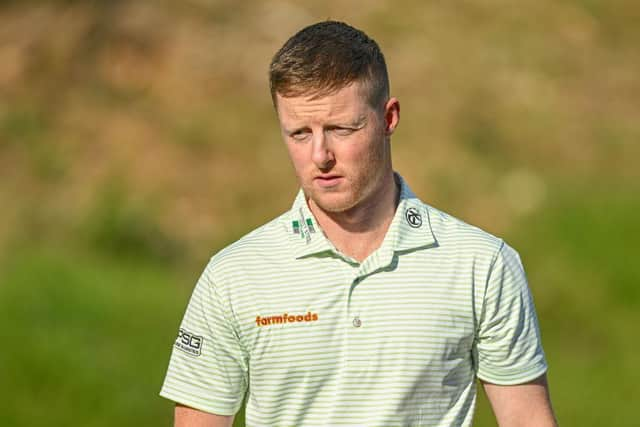 The 45-man field in Mallorca includes a number of DP World Tour winners, notably 2018 Scottish Open champion Brandon Stone and Matteo Manassero, who became the youngest-ever BMW PGA Championship winner when he landed that coveted title in 2013. "When I got my card a couple of years ago, it was mainly up against young guys coming through. Because it was the back end of Covid, a lot of guys still had partial status for the main tour," observed Howie. "There wasn't a whole lot of veterans, so to speak, that came down and played the Challenge Tour that year. Of the top 20, I think there was only Marcel Siem that was a senior player.
"This year there's been a lot more guys who've dropped down from the main tour. So you've got experienced tour winners in Brandon, Matteo, Andrea Pavan and Tom Lewis. I feel this year has probably been the strongest on the Challenge Tour that I have played and the standard is really good."
With strong winds forecasted, the tee times for Thursday's opening round have been moved forward. According to the DP World Tour's official weatherman, "the boys are set for a tough four days" but Howie's eyes lit up when he was told about that. "The windier the better for me," he said. "It doeesn't matter where you come from in the world. If you don't play well when it's windy, you've got no chance. But I definitely think it could play to my strengths if it is quite strong."
Once he'd done and dusted each day, Howie will be checking to see how Darren is faring in his Q-School test nearly 300 miles away at Golf Los Pinaillas in Albacete. "He did great to get through stage one, when I think he was 11 or 12 under on the weekend to make the cut," said big brother. "But he knows as well as anybody that it means very little if you don't get through stage two or stage three. Hopefully he can get through and we might both then be at the final stage."
How are family loyalties being divided this week? "Mum and dad (Morven and Rab) are both here with me and Darren is on his tod this week," reported Howie. "I think I'm paying for the flights and accommodation this week, so they chose me (laughing)."
Comments
 0 comments
Want to join the conversation? Please or to comment on this article.