Bob MacIntyre's bed request for Rome is granted by Ryder Cup chiefs
Bob MacIntyre reckons Ryder Cup chiefs have ticked his first big box in terms of personal requests for the match later this month by ensuring his bed in Rome won't leave him nursing a sore back.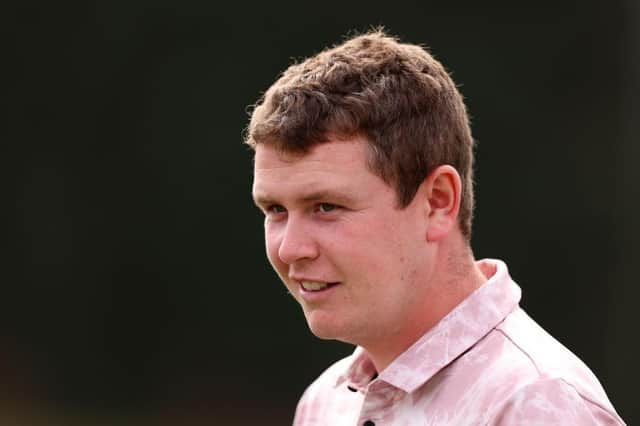 The Oban man's title defence in the DS Automobiles Italian Open in May was cut short when he was forced to withdraw before the start of the second round at Marco Simone Golf Club due to a back issue.
The reason for that was still on his mind when he returned to the Italian capital with his 11 European team-mates for a get-together on Monday and, therefore, was delighted to discover that he'll go to sleep during the week of the 44th contest not worrying about how he'll be feeling physically when he wakes up.
"It was nice," said MacIntyre of being back in the Italian capital, where he won the second event in a year-long qualifying campaign this week last year. "The most positive thing is that they have listened to my request and that is a firm bed. They changed the mattress, which was spot on. Obviously, the pull out there [Italian Open], I thought that might harm my chances, so it's always good to return.
"Since that day, I have had some problems with the back. Obviously, there are different beds when you travel. But you know how to work it now. There are little tips that you get given, so, when the mistake is made, you try not to make it again. It's a massive part of what we do. You are travelling the world 25 or 30 weeks a year and you need to be comfortable with whatever bed that you are sleeping in."
It's no secret that MacIntyre has a sweet tooth and the Scottish No 1 laughed when he was asked if he may have any other requests in order to perform his best in the biennial clash. "Plenty of ice cream, Twixs, you name it. You know what my requests will be," he quipped, speaking after arriving at Wentworth for this week's BMW PGA Championship.
Being led by Zach Johnson, the Americans flew over to spend some time at Marco Simone at the weekend before European captain Luke Donald also took the opportunity to allow his players to get a fresh look at the course and also enjoy some team bonding.
"It was really good," said MacIntyre. "It was obviously just trying to scout out the golf course and get everyone to know each other a wee bit more. It's slightly different. This week, we are individuals, then in a couple of weeks' time, you are bang in there as a team. It is good to get to know people on a different level. For you to feel like a proper team and it was a great day."
Does he now feel comfortable about being in a team that contains the likes of Rory McIlroy, Jon Rahm and Viktor Hovland? "In the environment, yes," he declared, "but, until I've hit that first tee shot, I'll be properly comfortable."
As for the message delivered by Donald, he added: "Just be yourselves, especially the rookies. Obviously, it is a bit daunting for us to walk in there, so that was the main message from him. Be yourself."
While far from easy in three Italian Opens, it seems the Marco Simone course is set to provide a stern test due mainly to the fairways being flanked by thick rough. "Take plenty of balls!" said MacIntyre, smiling. "It's good, it's set up a certain way for us. It is going to be tough, but a tough golf course is a good golf course."
Comments
 0 comments
Want to join the conversation? Please or to comment on this article.