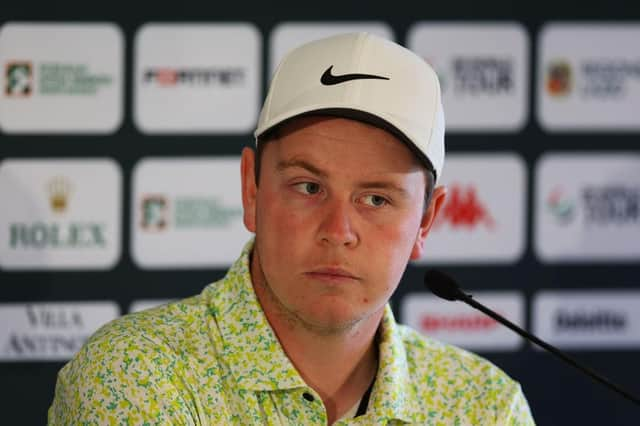 The Oban man held off Rory McIlroy and Matt Fitzpatrick in the final round to land the title at Marco Simone Golf Club last September and get off to a flying start in the Ryder Cup qualifying race.
MacIntyre has since fallen out of the automatic berths, but another strong performance on the course staging the match against the US later in the year certainly wouldn't go unnoticed by European captain Luke Donald, who is also in this week's field.
"It's good," said MacIntyre of being back at the venue where he birdied the first extra hole to beat US Open champion Fitzpatrick in a play-off.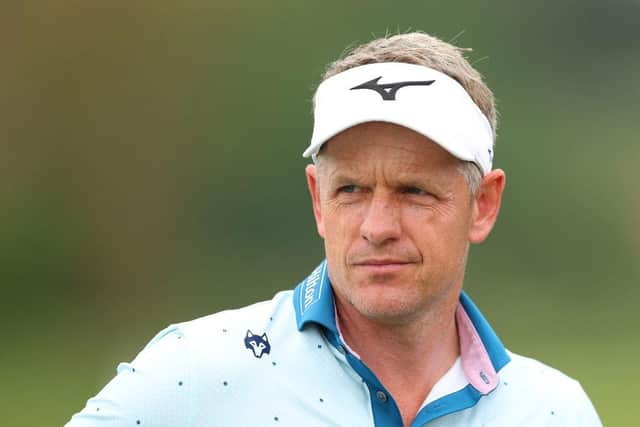 "It's the first time I've ever defended a title as, after my first win (in the Cyprus Showdown), the event didn't happen the next year. It's good to be back in a familiar place with good memories and looking forward to a good week."
Asked about the Ryder Cup being in the background this week, he added: "For me, it's very easy. I worried about that for the last Ryder Cup, worried about what could be. This year, I'm not worried at all about what could be. What will be will be and I'll be going out there to play golf because you enjoy it.
"This week is not going to define my season. I get it's on the golf course where the Ryder Cup is going to be. Course set up is pretty similar to last year. I did it on that golf course.
"But, to be honest, I am not worried just about this week and there is so much golf to be played and it's not going to define the season, good or bad. We'll just keep marching on and working hard and hopefully we make it there come September."
In one of the marquee groups for the opening two rounds, MacIntyre has been paired with Italian Guido Migliozzi and Dane Rasmus Hojgaard, with all three aiming to be on Donald's side as Europe bid to win back the coveted prize.
"Last year the rough was absolutely brutal and it's no different this year," said MacIntyre of the test ahead over the next four days. "It is a little bit tighter on some holes, but there are opportunities and guys are going to go low at certain times. You've just got to hang in there and come Sunday just take your chances."
Donald will have another Scot, Calum Hill, and Edinburgh-based Frenchman Victor Perez in his group on Thursday and Friday as he keeps an eye on possible Ryder Cup contenders.
"I think it is going to be very competitive," said the Englishman of the battle ahead over the coming few months. "Everyone strives to make the Ryder Cup. It's the purest form of competition we have in golf. It's everything that is great about this sport – pepresenting your country, your flag and playing for your team-mates. Even rookies don't quite fully understand it until they make the team.
"I have been so encouraged by the play so far from all the Europeans, both on the PGA Tour and over here. We are in a great position, we have some great momentum going forward and hopefully that will continue over the next few months."
On the course, the former world No 1 said: "I don't think you change it roo much in five months. There might be some tweaks, but how you see it this week is kind of how it is going to be playing in the Ryder Cup. We'll gather some stats this week about how certain holes are playing and try to tweak it to our advantage as the home team."