Andrea Pavan felt 'lost' but now he's delighted to be back on DP World Tour
Our paths had crossed before. "We've talked a couple of times, maybe two years ago then in Dubai last year," recalled Andrea Pavan - and fair play to him for remembering - of this correspondent having been waiting for him outside the recording area at DP World Tour events.
On the second occasion, during the Dubai Desert Classic, it was to chat about signs of the Italian starting to come out of a dramatic slump after winning twice on the main tour. He still finished 153rd in last season's Race to Dubai, but that was an improvement on ending up outside the top 250 the previous two years.
Pavan spent this season back on the Challenge Tour, where he'd topped the rankings in 2013, and it was mission accomplished as he regained his seat back at the top table, graduating on this occasion along with three of his compatriots - Matteo Manassero, Lorenzo Scalise and Francesco Laporta.
"Very pleased," said the 34-year-old in his latest chat with The Scotsman at the end of the Rolex Challenge Tour Grand Final supported by The R&A at Club de Golf Alcanada near Port D'Alcudia in Mallorca. "I changed coach in August last year. I felt at a loss. I started working with Chris O'Connell, who doesn't live far from where I am. He's worked with Matt Kuchar for a long time and Gavin Green on the DP World Tour as well. At that point, I just wanted to see if someone could see anything different and it then felt more how I grew up playing.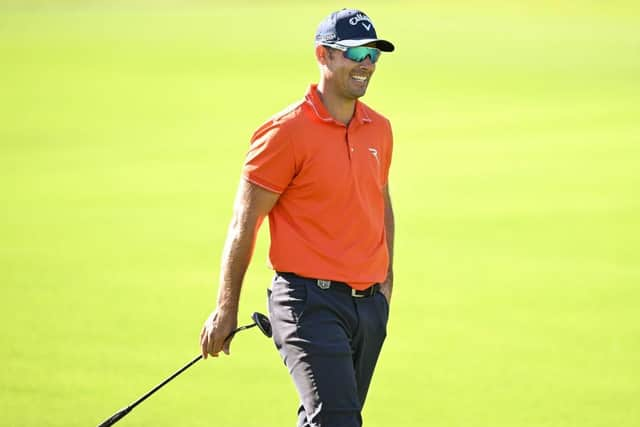 "The good thing is that I knew I had won on tour, so I knew what it took to get back there. I knew I could do it, but this game is tough. If you are not swinging it well and you struggle when you are on tour, it just gets in your head and it's tough to get it out. To get it out, you have to improve your game and, for me, it started with just a different swing and different swing feels.
"As you play better, you get to enjoy it more. It is still difficult. Golf is not an easy game. Some players might make it look easy, but it's mentally tough. You've got so many things that can go wrong. You can hit a great shot and it doesn't go your way. Some days it just seems like the hole doesn't want to allow you ball to go into it and that can affect you.
"That's the hard part but, at the same time, I feel if you have a way of working and just feeling grounded about what works for you and if you see that it starts working on the course, you gain confidence. It works in tournament rounds then it works under pressure. Little better and little better and then you can just start building on it. For me, that's what it took."
Pavan landed his fifth Challenge Tour win in the Czech Challenge in June, having also claimed his breakthrough on the main circuit in the same country in 2018 before backing that up the following year in the BMW International Open in Germany. "Having struggled before when I lost my card a few times earlier in my career, it just means you now have a lot more scar tissue. But, at the same time, I've got a lot of experience," he said. "I know my best is definitely good enough to contend."
Comments
Want to join the conversation? Please or to comment on this article.