Willie Miller's Aberdeen debut 50 years on: From shadow of Celtic Park to heart and soul of Aberdeen
Willie Miller is revered for many things, including his successful conversion from striker into one of the best defenders the British game has seen.
It is another transformation, from Glaswegian to honorary Aberdonian, that is perhaps every bit as impressive. The process began in the late 1960s, when he signed an S-form with Aberdeen, then under the charge of Eddie Turnbull.
Miller viewed this development as a potential way out of the east end of Glasgow. While flitting to a city over 150 miles away might seem like an extreme measure, he was surprisingly steadfast in his mind for a teenager.
He felt loyalty towards the team that scouted him first and offered him the chance to realise his dream of playing first-team football for a top-flight team, which he experienced for the first time 50 years ago tomorrow. The fabled Wigan Casino was preparing to throw open its double doors for the first time, providing a useful frame of reference.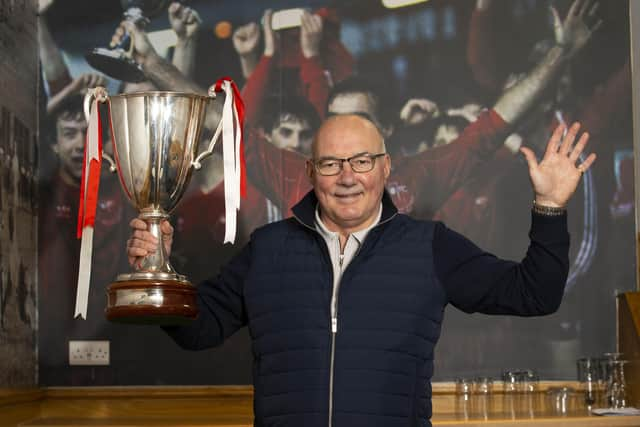 Aberdeen beat Morton 2-1 at Cappielow on the last day of the 1972-73 season, with Miller replacing winger Arthur Graham. It was his first and last substitute's appearance for the Pittodrie side. Over his next 796 games for Aberdeen, every one of them in the starting XI, Miller became both the heart and Northern soul of the club.
It's often said he grew up within sight of Parkhead. Not strictly true, though the Millers were close to the ground where so much excitement was being created by the Lisbon Lions-era side. "In the shadow of," Miller, who turns 68 next week, explains. "Just off London Road." He grew up in Bridgeton, the fiercely loyal Rangers area. He had little interest in either of the big Glasgow teams. "It was more about playing the game for me," he says.
"You could probably see the ground (Celtic Park) from where I stayed then (if you were looking) now, but you could not see it then, because it was a lower stadium," he adds. "It was about quarter-of-a-mile away."
Miller's horizons stretched further. "Although I was very fortunate to be brought up in a good family, to get out of the east end of Glasgow in the late-1960s and 70s was something to look forward to," he says. "No disrespect at all to my upbringing. But hey, there's better things in life."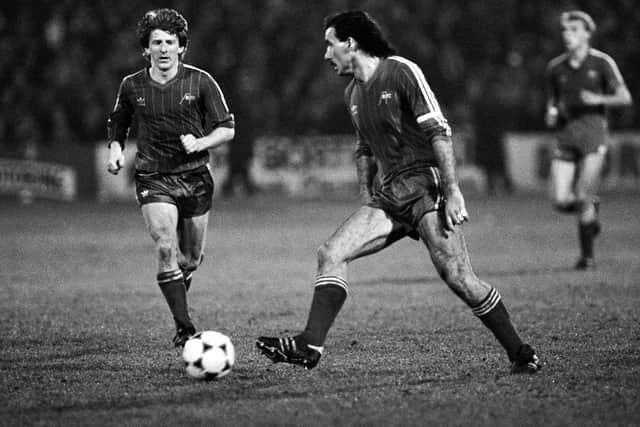 For Miller, certainly. It's sometimes forgotten that, rather than coming of age in Gothenburg, Miller had been a first-team regular at Aberdeen for over a decade before holding the European Cup Winners' Cup aloft with such panache on a rain-drenched night.
Nobody has done it better.
While two of the team (Neale Cooper and Eric Black) were just 19-year-old and most others were in their early-to-mid-20s, the skipper was 28. Although not old by any means, he was already a well-established international. He had a World Cup under his belt as well as 22 caps – and three major honours already with Aberdeen.
Two more would come within the space of four days 40 years ago next month under Alex Ferguson, Miller's fifth Aberdeen manager.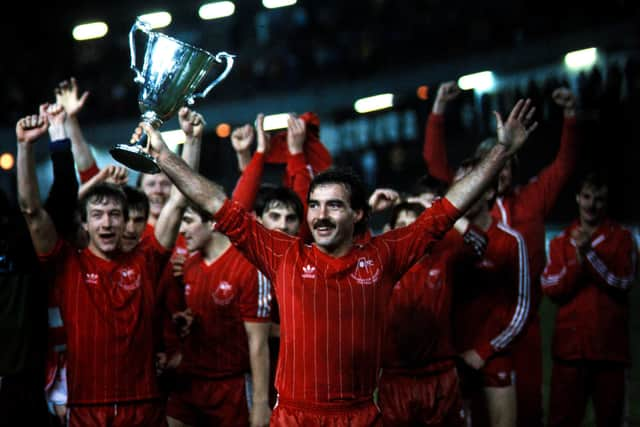 Theirs was a fruitful relationship. Miller's own status at the club might even eclipse that of Ferguson, although there's no statue - yet. Other than their first Scottish championship win in 1955, was there a more significant moment in Aberdeen's history before Miller entered the fray eight minutes after half time against Morton.
Little knowing what was set to unfold, the Press and Journal reported that the "versatile Willie Miller" had been added to manager Jimmy Bonthrone's 13-player pool ahead of the trip to Greenock. He had been putting in impressive performances for the reserves, with whom he had lifted the League Cup earlier in the week. "The more I see of Willie Miller the more I like him but whether he's going to be a striker or a defender still isn't clear," wrote James Forbes in the Evening Express on 17 April 1973 after he had watched Miller score the opening goal in the 5-0 win over Motherwell in the first leg of the final against Motherwell.
His debut was inauspicious, although, to be fair to him, he was playing on the left wing. Although Miller had already resolved to concentrate on being a defender, Bonthrone decided he was still too young to play in such a high-risk position. "(Miller) didn't really get much opportunity to show what he could do," recorded the Aberdeen Evening Express.
Still, Dundee dropping points against Hearts elsewhere meant Aberdeen secured a European place. Miller made his debut on this stage against Irish side Finn Harps in the following season's Uefa Cup and went onto enjoy many famous nights, including the most famous one of all against Real Madrid.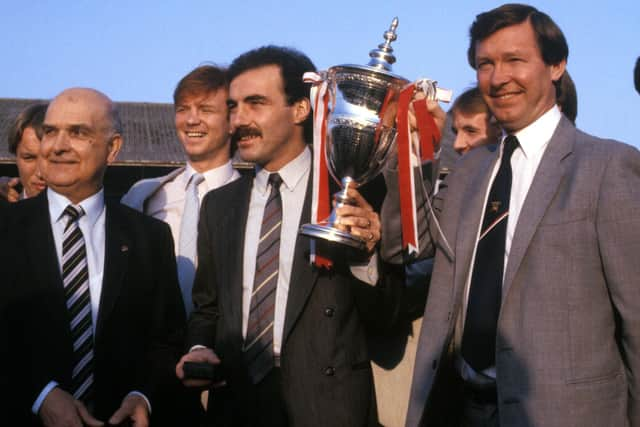 Even now he remains baffled as to why he decided to adopt the trophy-wielding pose, where he clutched the cup in his right hand while his left arm was outstretched, that has now become so instantly recognisable as 'doing a Willie Miller'.
"It used to be straightforward with the two hands," he says. "I don't know, it is just something that all of a sudden happened.
"It was not premeditated," he adds. "I did not think that was the way you should lift trophies. I had lifted trophies in the past with two hands and then, all of a sudden, it was a one-handed lift. Listen, it is a nice way to lift a trophy. It is a wonderful photograph to have, particularly the European Cup-Winners' Cup winning one. It is a great frame for the photograph, with all the players in behind. It just happened. There was no premeditation. It was just something that came naturally."
As, too, did defending. Alex Ferguson has described Miller as the best penalty box-defender he has worked with, including those he had at Manchester United. It was just outside the penalty box, however, where the defender feared he had put Aberdeen's chance of European glory at risk.
The seconds were ticking down in Gothenburg when Miller made a slightly mistimed challenge – almost unheard of for him - to present a late chance for Real Madrid to equalise and force a shootout. "It was never a free kick!" he says now. "I tried to tell the referee that, and he didn't listen to me! You used to be able to tackle from behind as long as you got the ball but the referee gives it and it was a dangerous situation."
He knew that if the ball evaded goalkeeper Jim Leighton, he would be blamed. And something else was causing him some anxiety: "I might have to take a penalty!"
Spanish striker Juanito, who earlier scored a penalty to make it 1-1, was the first to try his luck with the free kick and the ball ran through to the welcoming arms of Leighton. The relief felt by 14,000 Aberdeen fans inside the Ullevi stadium was short-lived. It had been taken too quickly. The referee instructed a re-take.
This time full back Jose Antonio Salguero stepped up and sent in a shot that evaded the Aberdeen wall, evaded the diving Leighton's outstretched grasp….and splashed inches by the far post.
Such a late equaliser would have been an almighty kick in the teeth – one as agonising as the literal one Miller received in the quarter-final first leg against Bayern Munich, when Karl-Heinz Rummenigge connected with Miller's head rather than the ball while executing a trademark overhead kick during the 0-0 draw in Germany.
"He actually tried to help me after the game to find my tooth! He did, seriously!" recalls Miller. "He was all apologetic. I put my head in for the cross and his boot caught me in the face and the tooth popped out. Didn't find it by the way!"
It was another reminder of how far Miller had come. "If someone kicks you in the teeth in the east end of Glasgow, they don't tend to help you look for your teeth!" he says.
Comments
 0 comments
Want to join the conversation? Please or to comment on this article.