Weekend Bigots podcast: Ex-managers Terry Christie and Tom Hendrie give a unique insight into the game
Playing football, managing professional teams and teaching the nation's youth is a unique combination.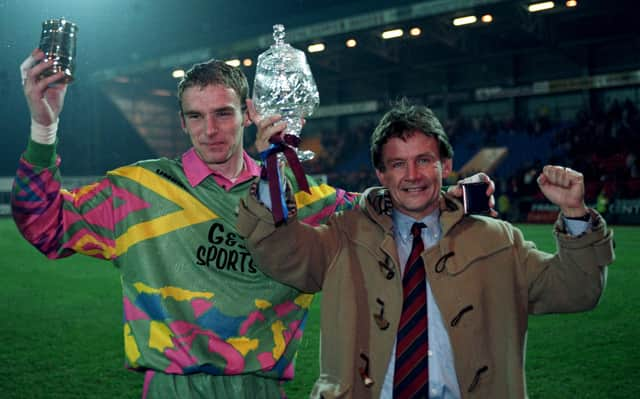 But in this week's episode of our 'Weekend Bigots' podcast, Terry Christie and Tom Hendrie discuss the reality of juggling these roles.
Christie, an ex-headmaster and manager of Meadowbank Thistle, Stenhousemuir and Alloa Athletic, is widely regarded as one of the best part-time managers this country has produced, and gained fame as the duffle-coat wearing cup shock specialist.
Tom Hendrie is a former manager of St Mirren, Berwick Rangers and Alloa Athletic, and was once a pupil of Christie's at Forrester High School in Edinburgh before going on - like his friend and mentor - to play professionally for Dundee FC.
They both acknowledge that religious rivalries play a part in the Old Firm, and explain how much of this is learned behaviour from school. They also discuss how both sectarianism and racism in football can be tackled.
You can listen to Weekend Bigots wherever you get your podcasts, or you can download the Entale app on iOS or Android for exclusive immersive content to accompany this podcast.
Weekend Bigots is also available from all of your favourite podcast providers including Apple Podcasts and Spotify. If you like what you hear, please rate and review the show.