Tom Lawrence reveals his move to Rangers was questioned and explains what has vindicated it
Tom Lawrence says the prospect of big European nights at Ibrox has vindicated his move to Rangers after people "questioned" him swapping English football for the Scottish leagues.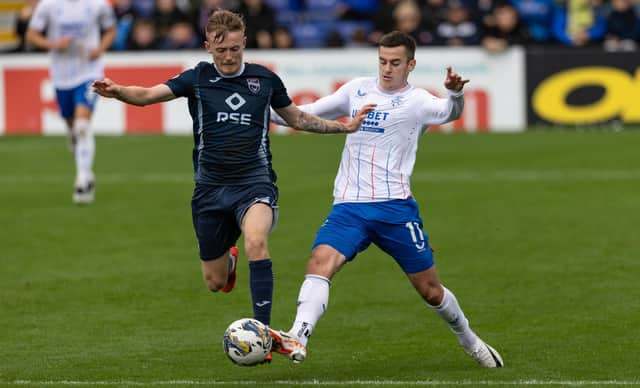 The 29-year-old midfielder left Derby County in the summer of 2022 for Rangers, although the Welsh internationalist missed the majority of last season due to injury. The ex-Man Utd trainee is now back fully fit and started last weekend's 2-0 win over St Johnstone and is expected to play a prominent part for Michael Beale's team when their Europa League campaign kicks off against Real Betis on Thursday night at Ibrox.
Lawrence revealed that people queried his logic of moving north last year, but he feels European matches such as the visit of La Liga outfit Betis show why he was right to join Rangers. "European football was a big part of my decision to come here in the first place," said Lawrence. "Also, when you come up from England you get the feeling it's like no other club. Ibrox is incredible. I don't think it gets the justice it deserves sometimes, especially from people in England. When I came here I was absolutely gobsmacked, I just wanted to sign straight away.
"A lot of people questioned it, but that didn't really affect me because I have a strong personality," Lawrence continued. "After a while they figure for themselves why I signed here and that speaks for itself. Rangers are the club I wanted to play for. We have a great run of four home games coming up and we need four big performances. Let's hear Ibrox bouncing again."