Stop Haaland Alliance: Scotland, Manchester United and Inter plan to ruin Norway striker's month as Clarke recalls Rangers defender
Manchester United, Internazionale and Scotland. Three teams whose short-term ambitions hinge on being able to shackle a pony-tailed phenomenon called Erling Haaland.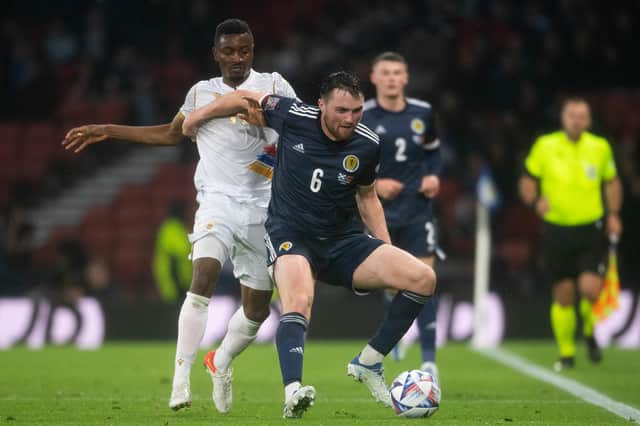 The handshake emoji signifying 'pact' or 'common ground' could be inserted linking Manchester City's opponents in the FA Cup and Champions League finals (Manchester United and Inter) and Norway's rivals in their Euro 2024 qualifying group – Scotland. Three Saturdays in June. Three different attempts to succeed in the toughest assignment in world football at present: Operation Stop Erling Haaland.
Steve Clarke at least has the luxury of seeing how Erik ten Hag and Simone Inzhagi fare over the next fortnight as they bid to prevent Manchester City landing the treble. Of course, that's not even half the battle. Far from it. Haaland wasn't on the scoresheet in City's recent 4-0 win over Real Madrid in the Champions League semi-finals.
Like Pep Guardiola's side, Norway have alternative threats, including Arsenal playmaker Martin Odegaard. Nevertheless, with Haaland in mind, the national manager was glad to add some ballast to a squad he unveiled in the sunshine yesterday at a McDonald's Fun Football session in Glasgow's George Square (the event was part of the Scottish FA's Week of Football to mark the association's 150th anniversary).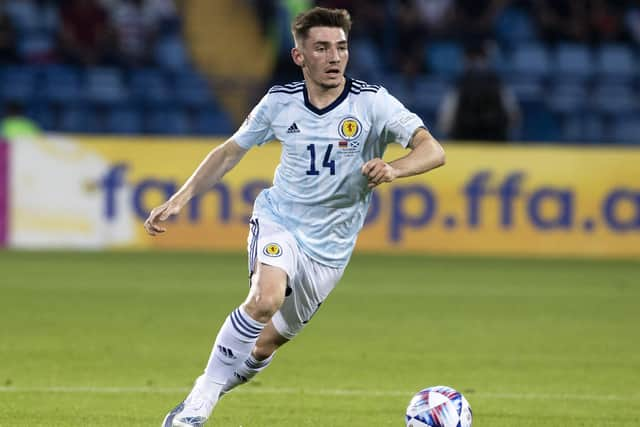 Rangers defender John Souttar has been included for the forthcoming double-header against Norway and Georgia. It will be his first involvement with Scotland for a year after a difficult season on and off the pitch due to injury and family bereavement. His return, along with that of fellow centre half Jack Hendry, is particularly welcome given Grant Hanley's absence through injury and Haaland's obvious threat.
Maybe the plan is to simply outscore Norway. In light of Che Adams' absence through injury, much might therefore depend on a pair from both sides of Edinburgh's football divide: Hearts' Lawrence Shankland and Kevin Nisbet from Hibs. Clarke watched as they faced each other in Saturday's frenetic Edinburgh derby.
"Kevin was out for a long, long time with a knee injury but since he came back he has shown he has still got an eye for a goal," he said. "His fitness has gradually improved over the games he has played. I went to the game on Saturday and watched both Kevin and Lawrence Shankland and thought they both did okay in what was a pretty scrappy game."
Nisbet struck a free-kick equaliser and has pronounced himself better than ever after such intensive rehabilitation work. "We'll find out when we get him in the camp and see how good he is," said Clarke. "He has that base fitness and a number of games now. He has always shown he has an eye for a goal and scored again at the weekend. Hopefully he can bring that goalscoring form to the squad."
Others have come back to the fore and at just the right time. What Haaland is to Norway, many thought Billy Gilmour might be to Scotland. Not in terms of goalscoring – Gilmour is many things, but he's not a target man. There were, though, similarities with regards their precociousness. Gilmour, however, has found the going tougher in the last two seasons while Halaand simply gets better and better.
Only now does the midfielder look on the brink of establishing himself in the English top flight after breaking into the Brighton team following intermittent appearances at Chelsea. Gilmour celebrates his 22nd birthday a few days before Scotland play Norway in Oslo – Halaand is 23 in July.
Clarke has been happy to note the player's steady increase in game-time at Brighton, although he was an unused sub in Sunday's 2-1 defeat by Aston Villa.
"He's done well, Billy," said Clarke. "I think it was obviously a tough situation for him when he got there. He was competing against two world-class players in (Moises) Caicedo and (Alexis) Mac Allister, and it took him a long time to work his way into the team."
On the question of whether too much was expected of Gilmour following a breakthrough performance in the 0-0 draw with England at Wembley during Euro 2020, Clarke explained there was always going to be periods where such a young player suffered downturns in productivity.
"You are always going to have ups and downs," said Clarke. "You're going to be in the team, you are going to be out of the team. You are going to have a good run of form.
"You have to learn how to handle it, and I think he has handled this season quite well. He had a disappointing loan at Norwich. He could have easily just crumbled and felt sorry for himself, but he hasn't done that.
"He has knuckled down, he's obviously impressed the manager in training and he's found his way into the team. I think Brighton have more or less admitted that they are going to sell at least one of the two players (Mac Allister and Caicedo), if not both, which is the way Brighton run their business. Hopefully that will mean more football for Billy next season."
Clarke knows he might have to make some alterations before the first game against Norway, with some football still to be played by members of his squad before one last hurrah in a long, wearying season. He'll keep a close watch on Saturday's Scottish Cup final, when Celtic skipper Callum McGregor will be stretching every sinew to help his side land the treble against Inverness Caledonian Thistle.
Clarke is also braced to make a change to his backroom staff, with Steven Naismith still very much in line to be appointed full-time manager at Hearts. That would likely require the coach to step away from Scotland.
Clarke regards this as a positive problem. "It's on hold," he said. "We'll see what happens at Hearts. I'll let Hearts make the decision and I'll deal with the fallout, however it goes." He confirmed he has a potential replacement already earmarked.