Steve Clarke's Scotland squad: Care with dual nationality, the Celtic captain and getting to November in competitive place
Steve Clarke and Bryan Gunn were belated teammates. The goalkeeper played in what turned out to be the last 45 minutes of the Scotland manager's international playing career.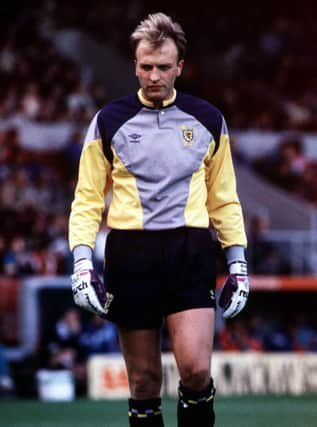 Gunn replaced Jim Leighton at half-time of the 3-1 friendly defeat against the Netherlands in Utrecht. This appearance, in May 1994, turned out to be his final one for Scotland as well. Like Clarke, Gunn senior won only six caps. It therefore seems fitting that Clarke is the one re-connecting the Gunn lineage to Scotland after nearly 30 years, as Bryan's son Angus prepares to sing Flower of Scotland at Hampden Park later this month.
Old pal of his father or not, the Scotland manager has been careful to note that handing Gunn junior the No 1 shirt for the forthcoming Euro 2024 qualifiers against Cyprus and Spain is far from guaranteed. Clarke stressed he had only promised the former England Under-21 cap a place in the squad. He came good on that promise on Monday. The rest is up to Gunn.
A lot of water has flowed under the bridge since the Scotland manager and Gunn senior played together. Young Gunn was then not even a twinkle in his father eye – Angus was born a day before another goalkeeper in the squad, Liam Kelly, on 22 January 1996. Clarke, meanwhile, has two sons. Like Angus, John and Joseph were born and raised in England, although, as Clarke explained before the Euro 2020 clash at Wembley against the Auld Enemy, one is as fiercely patriotic as the other when it comes to Scotland. That said, neither are or ever were in the frame to play for the full England side, as was the case with Gunn a few years ago.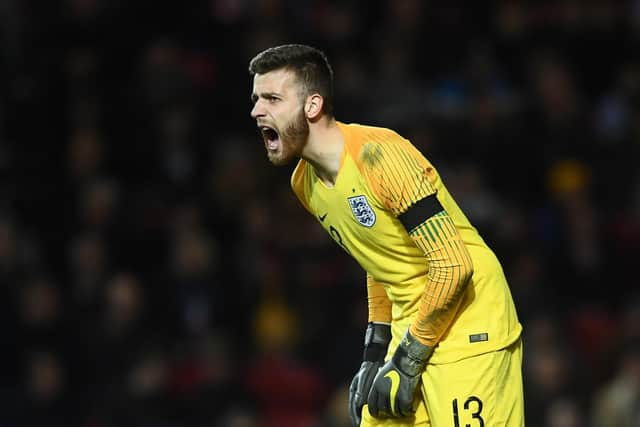 "You have to be careful with people with dual nationality," noted Clarke. "You have to respect that they've got a choice to make. It's pretty easy for me as a Scotsman with a Scottish mum and dad and Scottish grandparents. It's easy. I never had that choice to make and it can be a difficult choice to make. When he (Gunn) was first asked, he would have been a young man and when you are asking them to commit so early in their life, it can be difficult. We worked with Che (Adams) and waited for the right moment. If Angus does half as well for us as Che Adams, we'll be alright."
Adams isn't the last English-born Scot to be assimilated into the squad – Jacob Brown, who has six caps, has that status – but the Southampton striker is unarguably the most successful of recent times, with five goals in 22 caps. Then there's Lyndon Dykes, whose early life on Australia's Gold Coast has been no impediment to carving out a more than successful international career with Scotland. According to Clarke, only two things really matter. The desire to play for Scotland and the ability to do so. "I think he (Gunn) has got the best save percentage in the Championship this season," he said.
"The 'keepers have a clean slate," he added. "None of them have got any caps." Gunn, Zander Clark and Liam Kelly will spend next week trying to convince Clarke and goalkeeper coach Chris Woods who should start against Cyprus, in the first instance, next Saturday and then, perhaps more crucially, against Spain the following midweek.
Whoever Clarke selects to play between the sticks, he will be handing someone their debut. For the first time since Jon McLaughlin wore the gloves against San Marino in October 2019 someone other than Craig Gordon and David Marshall will play in goal for Scotland.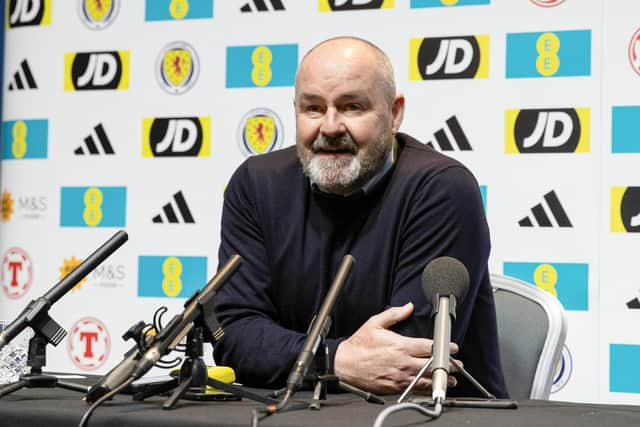 Zero caps between Gunn, Clark and Kelly contrast with 525 caps shared out amongst the rest of the squad, with Callum McGregor on the brink of the half century of international appearances – and entry into the SFA Roll of Honour. Currently on 49 caps, he will be inducted in that exclusive club if he plays, as he surely will, against Cyprus.
"He is a credit to himself and to his club," said Clarke. "And he is a credit to his country. "Every time you pick him he is there. He plays almost every minute of every game for Celtic, he plays almost every minute of every game for us. He is just very, very consistent. His quality is good. It is a lot of caps in a reasonably short space of time.
"It was Malky (Mackay) that capped him first. It wasn't that long ago that he got his first cap and now he is approaching 50. If you look at the numbers beside the boys the number of caps is going up all the time. Very early on, I spoke about getting all the boys in the core of the squad picking up caps years in, year out. Suddenly we are starting to look like a team that has got good international experience. Hopefully we can put it to good use in the coming campaign."
Ah yes, the coming campaign. After six months without a competitive fixture, Scotland now face eight before the end of the year, as well as a "heritage anniversary match" against England in September to mark 150 years since the first-ever international clash. As second seeds, Scotland are projected to finish one place behind Spain in Group A. But with Norway and the world's deadliest striker Erling Haaland also vying for second or even first spot, there's much work to be done.
"We have got three home games out of the first four," said Clarke. "All we want to do is make sure we get to the November window competitive (and) with a realistic chance of qualifying, whether that's because you pick up early points or late points. In the last campaign in the Nations League we picked up late points. In the World Cup qualifying campaign we picked up late points. It doesn't matter when you get them as long as you get them. But I would quite like to start on the front foot."