Steve Clarke drops major hint over Rangers player, confirms 'tweaks' to Scotland team and stirs 1984 memories
Only the tenth meeting between the countries in the last fifty years, and just the fourth at Hampden, tonight's clash between Scotland and Spain this evening would hold significant appeal even before considering what's at stake.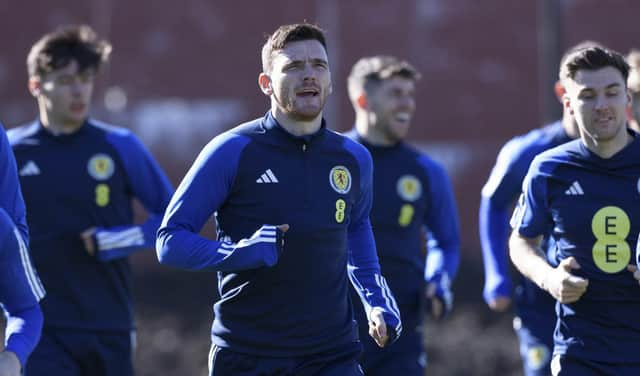 A full house means Luis de la Fuente's side are being afforded the respect they deserve. Nevertheless, Steve Clarke is confident such high regard will not translate into timidness on the part of his players.
Of course, he will advise some caution. There will likely be what he described as "tweaks" to the side that secured an ultimately commanding win over Cyprus in Scotland's opening Euro 2024 qualifier on Saturday.
Changes were guaranteed whatever the identity of Scotland's opponents after first-choice striker Che Adams' pulled out of the squad on Sunday with a calf injury sustained in the previous day's victory. It is a blow, no doubt.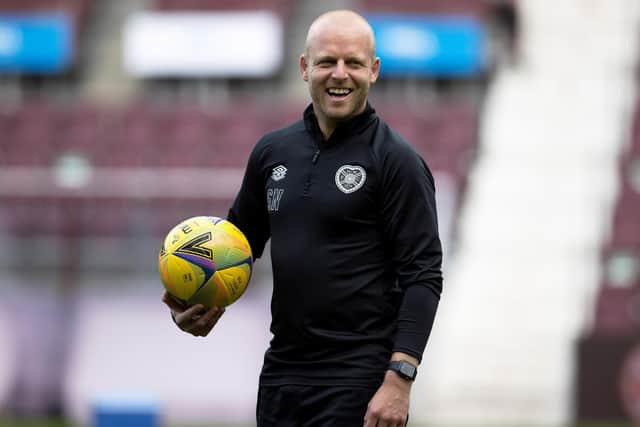 Clarke confirmed the identity of the main striker and acknowledged it means altering the way Scotland play. "Obviously we will start Dykesy in this game, that's not a secret," he said.
Less clear cut is what he might decide with regards Scott McTominay, who came on and scored twice on Saturday. The Manchester United midfielder tends to be someone Clarke turns to on the big occasion. He should start but at whose expense?
The manager praised Ryan Jack for his performance on Saturday in midfield next to Callum McGregor and the pair's protective qualities will be even more essential against the team currently ranked 10 in the world.
"I thought Ryan Jack did a really good job for the team," said Clarke. "For me, Ryan Jack is a player for a coach. He does his job for the team. He maybe doesn't stand out all the time, but I like Ryan as a player."
Clarke sent out a team to gain three points against Cyprus and will do so again against Spain as Scotland seek to take control of Group A. Clarke has set out to win every game in which he has been involved throughout his career. "Back to when I was 17," he said. "If you don't believe you can get anything then you don't get anything," he added.
"So we have to believe we can get something from the game. I have carried that mentality right through my career. I've had a few thumpings, mind!"
Clarke attended Scotland's last win over Spain in 1984 while still nursing the aches and pains of a 2-0 defeat to the Spanish Under-21 side at Dens Park the previous evening. It was described as a "footballing lesson" by the Aberdeen Press & Journal, whose report also claimed Scotland were "obliterated" by Spain. "Jock Stein will be hoping it is not a glimpse into the crystal ball for tonight's World Cup meeting at Hampden," it added.
Clarke won his third cap for Walter Smith's side that evening playing alongside the likes of Peter Grant, Eric Black and goalkeeper Bryan Gunn, whose son, Angus, has belatedly followed in his father's footsteps after switching nationality from England.
Scotland will be relying upon the 27-year-old this evening. The goalkeeper was able to enjoy the luxury of a reasonably comfortable international against Cyprus on Saturday. "He will be busier against Spain, for sure," noted Clarke yesterday as he sat with reporters ahead of tonight's eagerly awaited clash.
While it might not be Spain at their tiki-taka peak, they are still a formidable force. In any case, it's always a special night when La Roja are in town. It's remarkable to think Spain have only been back once since Scotland secured the famous win in 1984 that ignited their World Cup qualifying prospects ahead of Mexico '86.
For those of a certain age, the clinching goal from Kenny Dalglish remains a goal in time. For those homing in on 50, it is the equivalent of Archie Gemmill's famous strike v the Netherlands in 1978. Indeed, while it might be verging on treason to say it, was it not even better?
Dalglish's goal secured a famous victory for one thing. Latching onto a lay-off from Davie Cooper following a throw-in from Steve Nicol, the Liverpool striker drifted inside and foxed the Spanish defence with a trademark feint before unleashing a left-foot shot into the top corner of Luis Arconada's net.
It will forever hold a special place in the hearts of those of a certain age among the Tartan Army.
Clarke was a young man then. Young enough to be included in the Under-21s having impressed after breaking through at St Mirren. Although already inspiring rave reports, the full back was not above slumming it with the Tartan Amy. And in those days, it really was a case of slumming it on the Hampden slopes. Not that anyone knew any different.
Nearly 75,000 watched Dalglish score the last of his record-equalling 30 goals for Scotland in his 96th appearance. Clarke was asked for his memories of the evening.
"Kenny's goal, (watching him) coming in and curling it," he recalled. "Nice! The big net at Hampden, the big stanchion going all the way back. My memory isn't as good as it used to be but I'm pretty sure I was there with my Dad (Eddie). It was a good night.
"We were always in the North Terrace or that wee pillbox. It was round about then that it (the pillbox) disappeared. We were always around there."
There will never be another Kenny Dalglish but Clarke has charged someone else to write their name in history by scoring a goal against Spain. Crucially, one that matters.
"You always remember the winning goal, don't you?" said Clarke. "I've got a coach in there, Naisy (Steven Naismith), who scored a goal against Spain (in 2010) with a diving header, but we don't remember because we lost 3-2. Nobody remembers it, so Naisy is devastated by that!
"Hopefully we can be talking about someone in 20 years' time about what they did against Spain in this particular game."