Steve Clarke discusses strikers, Rory Wilson, Ben Doak - 'it would be nice to get one or two more for Scotland'
Pointing out that the key to Scotland's success against Norway might hinge on keeping Erling Haaland quiet is hardly earth-shattering tactical insight.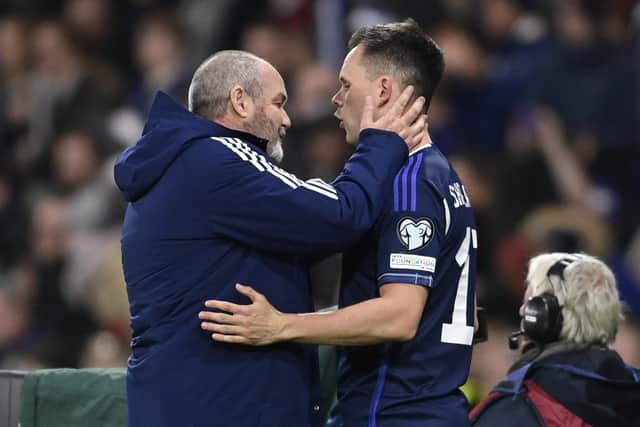 Scotland were, however, among the first international teams to feel the striker's force and so have been well warned. Billy Gilmour, Lewis Ferguson and Ryan Porteous were in the Under-19s side beaten by Norway in a Euros Elite clash five years ago. Haaland, then 17, helped himself to a hat-trick. He was simply the son of Alf-Inge then. Now he represents the mother of all problems as Scotland seek to strengthen their position at the top of their Euro 2024 qualifying group.
The main talking point when Steve Clarke named his latest squad last week hinged on how the Scots hope to stop Haaland as they prepare to be reunited with the striker in Oslo a week on Saturday?
Man-marking is one tactic, stopping the supply lines, including Arsenal's Martin Odegaard, another. Perhaps a bit of both would be sensible.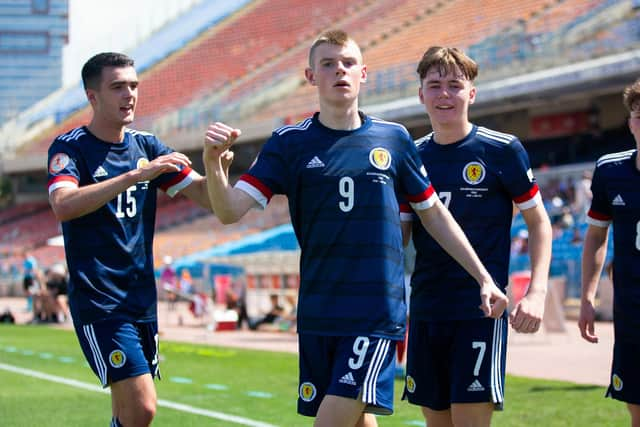 Or it could be that Clarke is simply aiming to outscore Norway. Not that this approach worked out in the aforementioned Under-19s game. Despite leading 4-2 midway through the second half, the young Scots managed to lose the Elite Euro clash. A late Haaland penalty sealed a 5-4 win for the Norwegians.
It's only natural to wonder whether it's realistic to imagine a goal machine of his quality turning out one day in dark blue. As for now, Clarke is pinning hopes on a pair of more slowly maturing strikers in Kevin Nisbet and Lawrence Shankland.
The Scotland manager is confident Scotland's Edinburgh connection can help Scotland overcome the loss of Che Adams ahead of two vital Euro 2024 qualifiers later this month against Norway and then, four days later, Georgia.
Nisbet, 26, and 27-year-old Shankland are currently on a single goal each for Scotland. The latter might have failed to beat Spain 'keeper Kepa in March when presented with a late chance to give the 2-0 scoreline an even more emphatic sheen, but he opened his international account nearly four years ago in the 6-0 win over San Marino. Nisbet, meanwhile, struck in a Euro 2020 warm-up meeting with the Netherlands two years ago.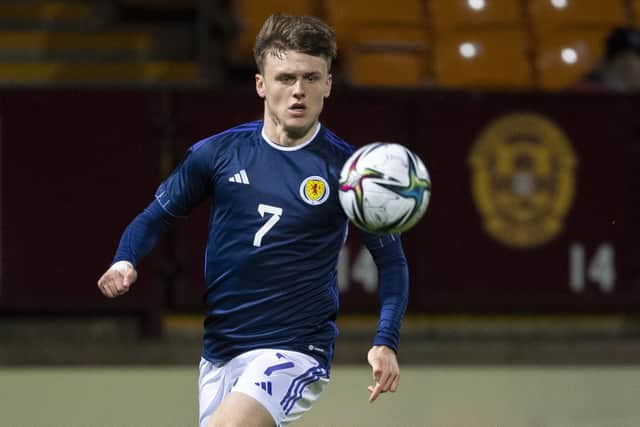 Both players have seen their recent international prospects hampered by injury as well as the good form of Adams and Lyndon Dykes, who, fitness permitting, will start up front against Norway. It is a game that can go a long way towards shaping Scotland's Euro 2024 fate.
Ryan Christie is the only other forward named in Clarke's 26-man squad although Stuart Armstrong can be effective in an advanced position, as was proved against Cyprus in the group opener. Shankland and Nisbet can expect to feature for at least parts of the games against Norway and Georgia.
"Both boys score goals," said Clarke. "Kevin had a tough time with a long injury and he's taken a little bit of time to get back up to speed. He looks closer now to the Kevin Nisbet of pre-injury."
Clarke took the chance to assess both players in last weekend's Edinburgh derby. Nisbet scored a fine free-kick equaliser in the 1-1 draw. "He gave big Zander (Clark) the eyes and tucked it into the other side, quality finish," he said.
Shankland, meanwhile, has just finished a season where he became the first Hearts striker to score more than 20 league goals since John Robertson in 1987/88. "Lawrence has shown he will score goals in the Scottish Premiership," the manager said. "Hopefully they will come away with us and, if required, contribute up front to take a load off Lyndon. There's no reason for them to be fazed by it because they have both been involved (before)."
It's not just up front where goals can be sourced. The last five goals have all come from midfield, four of them from the same player – Scott McTominay, who scored a famous double against Spain in the Scots' last outing.
"In any team it's important that you are not just looking at a striker," added Clarke. "There's a train of thought that if you have a 30-goals-season striker but nobody else scores then you don't win anything. I can agree with that.
"You want goals to come form everywhere because if you want goals to come from one person it can be a little bit predictable sometimes."
Manchester City aren't complaining that over 50 have been scored by one phenomenal striker, while Norway are also benefiting from the prolific Haaland, who has 21 goals in 23 international appearances. Why can't Scotland produce a marksman of such high quality? It is a lament heard regularly since the mid-1990s; perhaps longer. "It is probably above my pay grade, that one" said Clarke.
Maybe Nisbet and Shankland can prove themselves at this level over the coming years. They now have the chance to establish themselves in future squads having experienced stop-start international careers to date.
"It would be nice to get one or two more," added the manager. Clarke mentioned Aston Villa's Rory Wilson, with much expected of the former Rangers striker.
"The more the merrier," he said. "We just have to keep looking and working to find these guys who can eventually come though - probably not to help me but to help the national team moving forward."
Ben Doak is another in the 'more than promising' category, even if it's a stretch – literally – to imagine either he or Wilson doing what the 6ft 4in Haaland can do. Doak is certainly earning admirers at Liverpool.
Like Wilson, he is just 17. "He has been in and around the first team at Liverpool without making the breakthrough, which is not a criticism because it's difficult to do at a club like that," said Clarke. "Hopefully going forward those two boys can be a big part of the future."