St Mirren post £1.6m loss with collapse of 'significant' transfer among contributing factors
St Mirren have posted a loss of £1.6million in their latest set of annual accounts.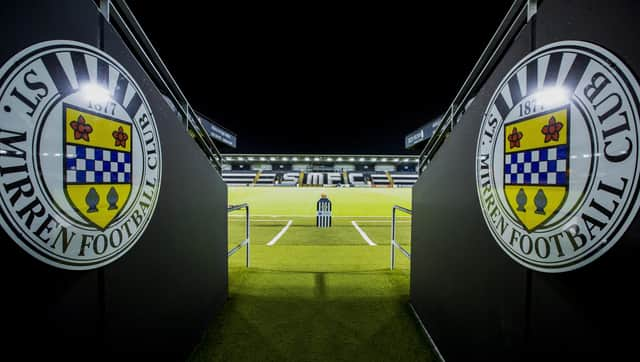 The worrying figures were revealed in the club's financial report for the period May 2021 to May 2022 with the impact of coronavirus and the collapse of a "significant" transfer deal highlighted as major causes.
The losses were accrued despite receiving a £435,000 injection from the sale of Jamie McGrath to Wigan and a compensation payment from Aberdeen for former manager John Goodwin.
The report, signed off by chairman John Needham, stated: "The year under review proved extremely challenging for all football clubs. As a result of the impacts of Covid-19 extending longer than anticipated, and a number of increased and exceptional costs, we sustained a loss of £1,598,506.
"Covid restricted the return of fans at the start of the season and this depressed gate receipts and commercial income. Costs were also hit by the cessation of the furlough scheme, increased costs in restarting operations and compliance with the rules designed to minimise the risks of Covid infection.
"On the field we initially maintained the playing budget in line with the previous season, but the signing of two players in the August transfer window and player bonuses took playing costs higher.
"A significant transfer deal collapsed on deadline day meaning that the increased playing costs could not be matched by the anticipated transfer income.
"Off the field there was a significant increase in the planned costs for the renovations at our Ralston training ground. This was largely caused by changes to the size and specifications of the new building.
"The costs of running our academy also increased beyond budget during the year. Steps have been taken to minimise the risk of any spend beyond budget in future.
Despite branding the results "extremely disappointing", St Mirren are confident that measures have been taken to ensure the club will return to an even-footing in the upcoming financial year.
The report continued: "Significant actions have been taken to address the weaknesses highlighted by these results.
"We are pleased to report that during the current financial year, the actions taken to reduce costs and increase income have significantly reduced the ongoing losses. Our agreed strategy is that we will operate on a breakeven basis from the 23/24 financial year onwards."
Comments
 0 comments
Want to join the conversation? Please or to comment on this article.