Spartans and Albion Rovers cancel each other out in play-off battle - 'an absolutely rubbish game of football'
Dougie Samuel insists Spartans can be content with the 1-1 draw with Albion Rovers after admitting their priority was to make sure they were still in the tie ahead of next weekend's pyramid play-off final second leg.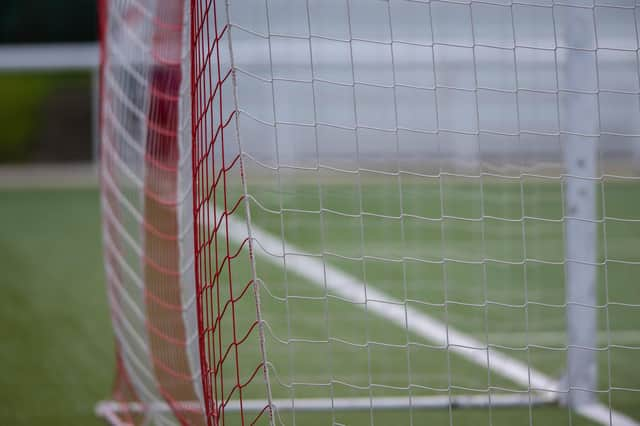 The Lowland League champions came from behind to ensure the contest remains finely poised. It was not a game for the purists, with Samuel's opposite number Sandy Clark going as far as describing the affair as 'rubbish'. The visitors went ahead in a scrappy first half through Luke Graham but Spartans levelled through an Ayrton Sonkur own goal after the break.
"It was probably what we expected in terms of it being a tight, tense affair," said Samuel. "I thought up until the first goal we edged it but maybe lacked some quality in our final ball. If you said at halftime it would finish 1-1 we probably would have taken that because we wanted to make sure the tie was alive for next week and it is. I knew it would be a 50/50 game and my opinion hasn't changed after this, it's just the same. It comes down to a 90 minute shoot out."
After a poor start, the match finally livened up when Rovers went ahead in the 39th minute when Charlie Reilly's corner to the back post was headed in by Graham. Spartans upped the tempo in the second half and came close to equalising just minutes into the half when Harvey Swann's deflected effort looped just over the bar. Rovers midfielder Kyle Fleming then shot straight at Spartans goalkeeper Blair Carswell after doing well to create space at the end of the box. But the Edinburgh club brought the game level in the 65th minute with a huge slice of fortune. Blair Henderson's low effort was cleared off the line by Jamie Leslie but the ball bounced off Rovers defender Sonkur and rolled into the net.
Albion boss Clark said: "I thought it was an absolutely rubbish game of football, really poor. The second half was absolutely terrible and I apologise to all the Albion Rovers fans, it just wasn't a good game. Maybe it was to do with what's at stake but you have to learn how to handle situations like that and for me it wasn't a good spectacle."