'Slow': Dwight Yorke opens up on Aberdeen manager situation and makes Tottenham job claim
Dwight Yorke admits his chances of landing the vacant Aberdeen job have "gone quiet", with the former Manchester United striker of the belief that caretaker Barry Robson's performance has slowed down the process.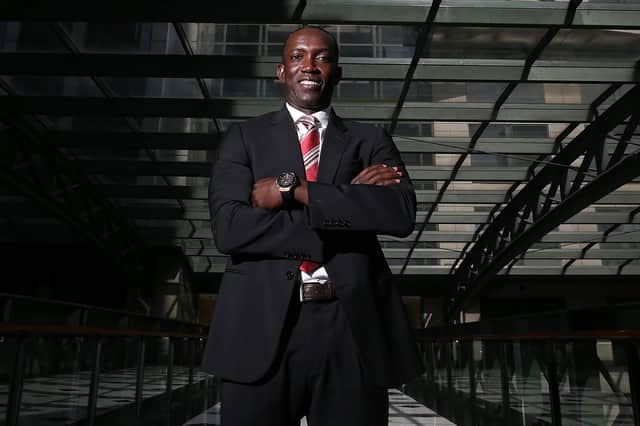 "Aberdeen has gone a little bit quiet," 51-year-old Yorke, whose only experience of management came in Australia earlier this season with Macarthur, said. "The chairman has gone through a major surgery and the team seems to be doing okay as well, so there's no need for them to force it at the moment. I think Aberdeen will have a long list of people that they will think about appointing a head manager. Barry Robson is doing well at the moment so that might be a reason for it being a bit slow. But that's the world we live in as employees, sometimes you have to act really quickly and sometimes you have to be patient, but it has gone quiet to be honest.
"There are 1,200 managers around the world so you're constantly fighting for jobs, not just in Scotland or England, but in the whole world too. You have to have a network of people that are looking out for these jobs, when the jobs become available, you have to be proactive. It's a tough gig and it's tough to get in, the competition is fierce but you have to believe in your own ability and be ready when the opportunity comes."
The former Trinidad and Tobago internationalist, however, remains bullish in his belief that he will be able to manage at the top level of football in the next few years. "I'm at an early stage in my coaching career and there will be a time and place for me to do that once I make my way up the ladder," added Yorke in an interview with SportsLens. "My time will come, but not yet, I have to be sensible in my decision making and I have to admit the Premier League is not quite for me yet. In maybe two or three years, I'll try to be in the category to get such a job like the Tottenham one now."