Sky Sports pundit claims he heard VAR advising Scottish referee to 'take easy way out'
Former Celtic striker Andy Walker has claimed he heard a VAR official advising a referee to "take the easy way out" while covering a Scottish Premiership match for Sky Sports.
The video assistant referee technology has courted controversary since its introduction to the top flight in October with numerous contentious decisions coming under scrutiny on a near weekly basis.
Walker revealed that he and his fellow pundits are able to listen to the communications coming from VAR headquarters while on Sky Sports duty as he lifted the lid on a particular discussion that left him concerned.
Speaking to NewsSlotsKlosh, Walker said: "Working with Sky I have the option of listening to VAR. To be absolutely clear I hear the video assistant referee – not the referee on the pitch.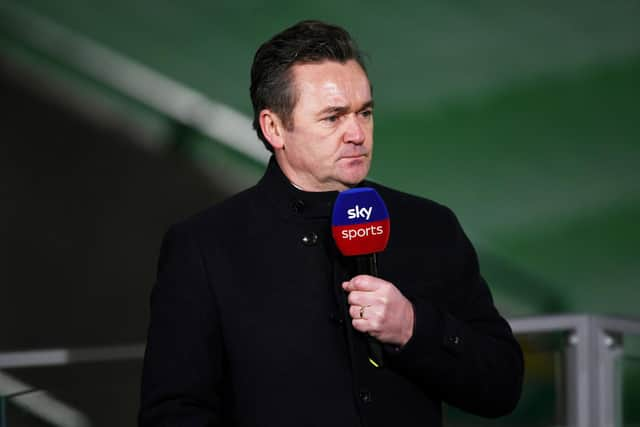 "I have a concern. I won't mention any names and I won't name the teams involved but there was an instance where a couple of things happened in the space of a second or two. And I heard the VAR say 'the easiest way out of this, is if it's offside'.
"That to me is really poor language. There should be no idea that we get an easy way out. You have to look at what's happening on the pitch and apply the laws of the game – don't look for the easy way out.
"That's not good enough. It's awful. I couldn't believe what I was listening to. I'm not going to mention any names and I'm not going to mention the game. But that kind of language makes me feel that the people operating VAR are obviously not feeling the atmosphere because they are not at the ground.
"Referees now have this safety net 'it doesn't matter what I say or do' someone else will tell me if I've got it right or I've got it wrong and that example I have given? That can't be right."
Comments
 0 comments
Want to join the conversation? Please or to comment on this article.