Scotland wants Euro 2024 squad interlopers - the Ross County wildcard, Steve Clarke's 'masterstroke', Newcastle trio
Coach Carver says squad spots are still up for grabs as national team prepare for Georgia
It's just as well Scotland are already safely tucked up in their Euro 2024 berth. Che Adams' withdrawal due to a groin injury means that Steve Clarke's side are down as many as five likely starters ahead of Thursday night's penultimate Group A appointment in another city with painful connotations for Scottish football.
Last month it was Seville, this month it's Tbilisi. Mercifully, little is riding on a return to a place where Scotland have lost two considerably more significant fixtures. Bar another pandemic or seismic volcanic event in Iceland, Scotland will be in Germany next summer and there's nothing Georgia can do about it.
Not quite so cut-and-dried is the identity of those who will be involved. Although some educated guessing can quickly account for 19, maybe 20 names, this still leaves room for up to four fringe players, including, perhaps, a bolt from the blue, in the permitted 23-man squad. "Somebody will hopefully poke their heads through and get into that group of 23 for the championships," John Carver said.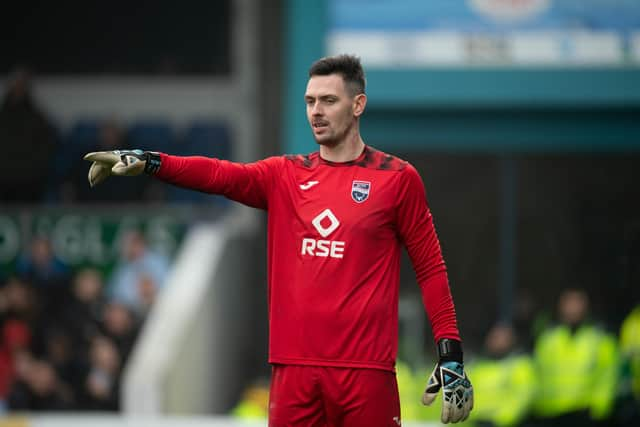 The left-field addition could be someone who goes on a hot scoring streak between now and May – Hearts striker Lawrence Shankland has already been drafted back in. It could be a 'transfer' from England or it might even be someone like … the Ross County goalkeeper. Assistant manager Carver revealed that Ross Laidlaw has been mentioned in discussions about potential Scotland back-up keepers with Angus Gunn currently injured and Craig Gordon still making his way back from injury.
Carver also suggested that the Elliot Anderson saga is over. In contrast, the Harvey Barnes recruitment drive could be ongoing judging by the tenses employed by the straight-talking Geordie in a Zoom interview from Scotland's warm-weather training camp in the Turkish port of Antalya. Even Tino Livramento, another Newcastle United player, remains in the frame due to a Scottish mother. This is despite the fact he has been named in Lee Carsley's England Under-21s side for their upcoming games against Serbia and Northern Ireland
"Listen, if he's got some sort of relation who is Scottish then we have to look at it," said Carver. "It's then down to what he decides and they decide. It's a difficult situation when you're dealing with such a young player. And a bit like Anderson, he (Livramento) is mature for his age, which is why he's been in the (Newcastle) team. But you have to give these players time to develop and trying to make decisions. They are big decisions for their future. He's on the radar, for sure. He's on the radar as Anderson was, and Barnes is, and many others out there."
Carver's use of past and present tense might or might not be significant. "The one thing I will stress, it's important that the players who are coming to play for Scotland want to play for Scotland," he continued. "And I've always stressed this since I've been here, these players want to be here and want to be part of it. That's the most important thing. But that's for the future."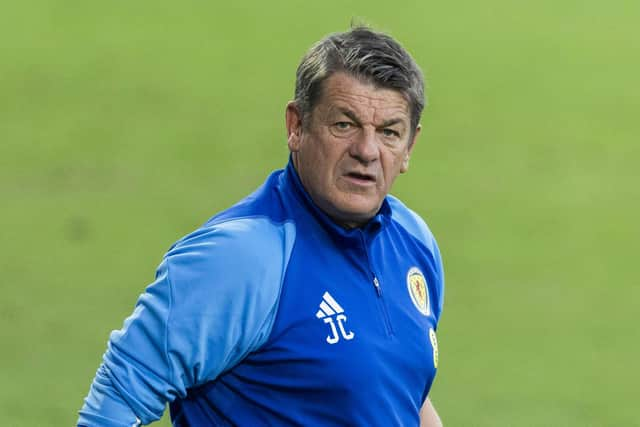 With only four friendlies to come after the upcoming games against Georgia, and, on Sunday, against Norway, time is running out. While no one wished any harm on the immaculate Gunn, it's perhaps helpful that a muscle injury picked up by the current No 1 goalkeeper has presented an opportunity for either Liam Kelly or Zander Clark – or possibly both – to make a competitive debut in this double header. And it's better that they will be doing so on the back of an outing in last month's 4-1 friendly defeat against France, when both were given a half by Clarke. Carver has hailed the manager's foresight.
"It was a little bit of a masterstroke from Steve giving both Liam and Zander caps in France, if I'm being honest," he said. "Goalkeeping is a unique position and obviously we've got Chris Woods, who looks after them. He was at Motherwell-Hearts at the weekend while we were at the cup semi-finals the previous weekend, so we saw Zander playing. I'm sure Steve will have an in-depth discussion with Woodsy. But whichever one is selected, at least he's had that experience playing in France in Lille against an unbelievable opposition."
Gunn has an injury now, which is preferable to next summer. But it could happen again or it might be someone else come May, when Clarke is preparing to choose his three goalkeepers. Moreover, what if Gordon cannot make it back after such a serious knee injury? Fortunately, all the indications are that he is making good progress.
"When he got the injury – of all the people because he's such a great professional – it was a bad one," said Carver. "But he was so positive when you sat with him and you discussed what his future was going to be. And he's still got it in his head that he can still play for Scotland. But first of all he has to get into the Hearts team and he'll be competing against Zander, for sure. Naisy (Steven Naismith) will have to make a decision.
"But the good thing is he's on the mend and he's almost ready. He's on the path to recovery. We'll just have to wait and see where he is, see if he gets into the Hearts team and take it from there. But at this moment in time I think it's important to talk about the guys who are in the position. And we've got complete faith in them."
Still, it remains the case that Scotland require greater depth when it comes to goalkeeper. Rangers back-up Robby McCrorie has been called up to fill the No 3 spot in the current squad despite not playing a first-team game this season. Laidlaw's name was put to Carver. The Ross County goalkeeper is hardly one for the future. He is 31, after all. But he was touted for a call-up by his manager Malky Mackay last week after a man-of-the-match display against Celtic. "He's one who has been mentioned in the group when we sit and chat," said Carver. "I'm not going to divulge too many details. But he has been mentioned when we've been sat round the table discussing the future."