'Why would I resign from Rangers?' David Weir insists manner of 2017 Ibrox exit hurt
Former Rangers captain and assistant manager David Weir says his departure from Rangers took a long time to get over but has not ruled out a return to the dugout in the future.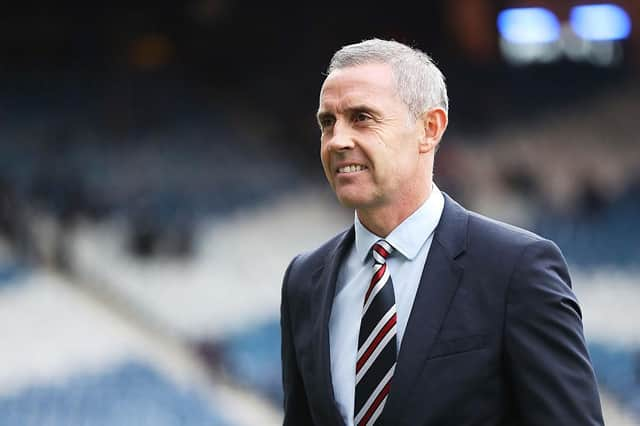 But his time ended in an untidy exit in February 2017 with claim and counter-claim over resignations which were rebuffed by the management team. Warburton later went on to manage Nottingham Forest and is now in charge at Queen's Park Rangers, while Weir is currently loans manager at Brighton and Hove Albion.
He insists he didn't relinquish his Ibrox role and that the experience took a "while to get over".
Weir said: "The way it ended was really disappointing with the communication and how it happened.
"We never resigned. I would know if I'd resigned – I don't want to go into it because there's no real positive.
"I didn't resign from Rangers. Why would I resign from Rangers? You would know if you resigned and we didn't resign.
"That was ultimately how it ended and it was really sad. It was my club and it was disappointing, and took a while to get over, but that's life."
The former Hearts defender had coached at Everton, and managed briefly at Sheffield United before linking up with Mark Warburton at Brentford then switching to Scotland.
He added: "We went in to get them promoted and had nine players a few weeks before the season started. It was a bit of a mess really with a lot of tidying up to do and work to be done. There was no negotiation, we had to get out of the league - that was the job and we managed to do that."
But leaving left a sour taste.
"It was disappointing. We hadn't started the season particularly well and felt there was a lot of work to be done and it would take time to get back to the level Rangers expected.
"I think the club was in a bit of a rush to get there. Celtic were unbeaten and had had a great start to the season with Brendan Rodgers. The gap between us was significant and that's never a good look in Glasgow. It was our first season back in the league and there was a degree of impatience amongst the fans and the board and they made a decision it wasn't good enough."
However that, and experience in charge of Sheffield United, hasn't been enough to put Weir off management in the future – but he's happy with the south coast club just now.
"I love this role and am learning a lot of skills. I'm developing the other side of football - the recruitment side, the sporting director side. I've done my Masters in Sporting Directorship. We've had numerous successes in terms of players who have been on loan and are now in the team or who have moved on to success in other places.
"I enjoy that and love the club and culture within it. It's a really good fit for me."