Why Steven Gerrard has been backed to stay at Rangers - and take inspiration from Sir Alex Ferguson
Rangers' former director of football Mark Allen has backed Steven Gerrard to stay at the club beyond the summer.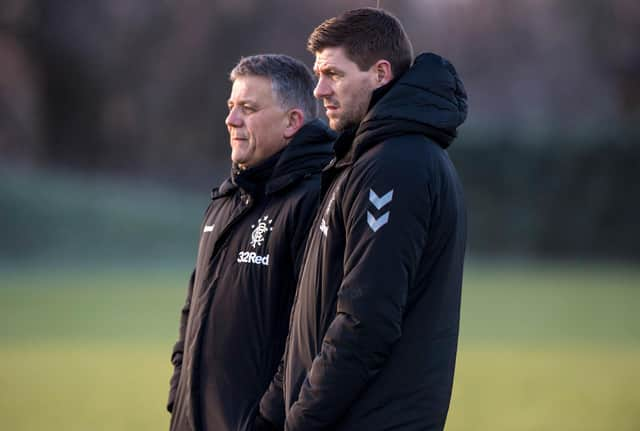 Mark Allen has backed on Steven Gerrard to continue to build on his success at Rangers. Picture: SNS
The Liverpool legend's "phenomenal turnaround", to quote Allen, at Ibrox will not have gone unnoticed in England and beyond.
Rangers are on the cusp of winning the Scottish Premiership and ending Celtic's monopoly of the top-flight.
Due to the prestige of Gerrard in England he is often seen as a possible candidate for vacant roles and talked up as the next Liverpool boss.
Allen told the Scottish Sun: "I think he'll always be linked, to be fair, when you think of the part he played at Liverpool and the esteem in which he's held.
"But I also think he's a guy who wants to show what can be done outside of Liverpool. If it stands him in good stead for one day being considered for that job, then great.
"What people will take from this regardless is that Steven is and will be a top manager — full stop."
Allen reckons Gerrard have the same mindset as Scottish coaching legend Sir Alex Ferguson
"I can't speculate what's next for Steven," he said. From my understanding, he won't walk away from anything.
"It's important Rangers don't stop here by winning the league. You've always got to strengthen year on year.
"That's nothing detrimental to any player there now. They've been excellent.
"But the best always do it. Look at Sir Alex at United. After every single year of success, he added more. I think that would be one of the things on Steven's mind."