Why Rangers fans have some reason to find Jurgen Klopp's recent Liverpool incidents concerning
There's not much that can dampen the enthusiasm of Rangers fans at the moment and rightly so. Their side are potentially half-a-dozen weeks away from being crowned champions for the first time in a decade.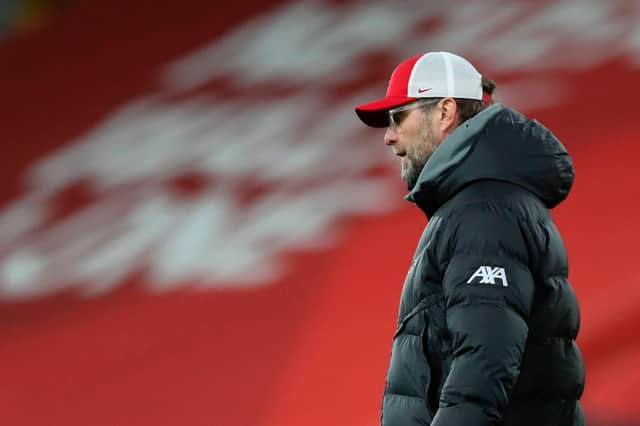 While it might have taken Steven Gerrard slightly longer than hoped to win his first trophy, mission "stop the ten" has gone as well as any of these supporters would have dreamed.
All good, then? Maybe not quite. Some anxiety has crept in as Gerrard prepares to take charge of his 150th game this afternoon against Ross County and it comes in the form of … Liverpool's form.
No goals in four league matches and an increasing number of incidents where manager Jurgen Klopp has displayed a less appealing side to his personality, the latest being a row with opposite number Sean Dyche during Thursday's 1-0 defeat to Burnley, has set Rangers fans on edge.
A first league loss at home in nearly four years is hardly evidence of a crumbling Anfield empire under Klopp. However, a marked drop from the admittedly high levels of recent times has raised the prospect of Liverpool being unable to maintain the intensity his style of play requires, as happened at previous club Borussia Dortmund.
They finished seventh in his last season there – his seventh campaign at the Westfalenstadion. Klopp's already into his sixth season at Anfield and while he, like Gerrard, has a contract until 2024, it doesn't stop him walking away.
Gerrard will relish the prospect of leading Rangers into Champions League qualifying but, at the same time, when opportunity knocks, it knocks.