The settled Rangers star thinking about his future - 'I have not had that conversation with anyone'
The usual flannel refreshingly is avoided by Ryan Jack when assessing his contract situation at Rangers.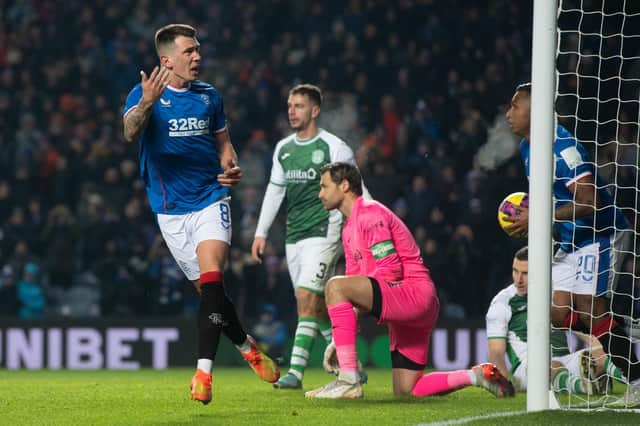 Amid the daily digests centring on Alfredo Morelos and Ryan Kent entering the last six months of their current deals, precious little has been made of the fact that the 30-year-old midfielder is in exactly the same boat. Jack has no interest in rocking it as he hopes to extend his stay at Ibrox, but doesn't pretend it isn't unsettling talks have yet to be initiated by the club on his future. Not for the Scotland international some throwaway line about simply playing his football and letting everything else take care of itself. The reality isn't that simple.
"Obviously you want to have your future secured, if any player tells you otherwise I think they are taking nonsense," Jack said. "You always want to have your future secured and know where you are so you can plan ahead but sometimes in life and in football it doesn't work like that. I will keep working as hard as I can and try and stay fit and give it my all until the end of the season and then we will see what happens.
"It is your life. You have a young family and things outside football and your contract situation determines where your family is going to be and etc, etc. But for me I just need to keep playing football, focus on trying to play week-in, week-out at Rangers and then I will see what happens. I have been here five years and without a doubt I am happy at the club. I am settled and I love playing for the club. But it is one of those situations, I have not had that conversation with anyone. When that conversation comes then we will sit down and see what that plan is for the future."
It could appear a hint of the troubling kind for Jack that his manager Michael Beale or sporting director Ross Wilson have not had any discussion with him or his agent over his contract. The Scotland international is refusing to read too much into that, though. "It just depends," he said. "I think sometimes the manager can have that conversation with you or Ross can have that conversation with you. I think I am old enough now that I can be approached and I can speak but obviously you have got your agent to sort the contracts out but it is nowhere near that at the minute. It is just focusing on playing football and when the conversation comes we will see what happens."
There could be a simple explanation for the absence of contract talks: Jack's injury record. The player has had a horrendous time of it, and been sidelined far more than available across the past two years. Yet he baulks at the suggestion that across the coming months he may require to prove he is robust enough to stay fit for lengthy periods to earn a new deal, his clear value beyond question when on the pitch. "Look I don't think I need to prove anything to anyone," Jack said. "I think I know what I can bring and I have worked with the manager before so I don't think it is the case of me going every day and proving I am good enough. He knows what I can bring and he knows how I see the game. I think going forward for myself I just want to play as many games as I can and be successful."