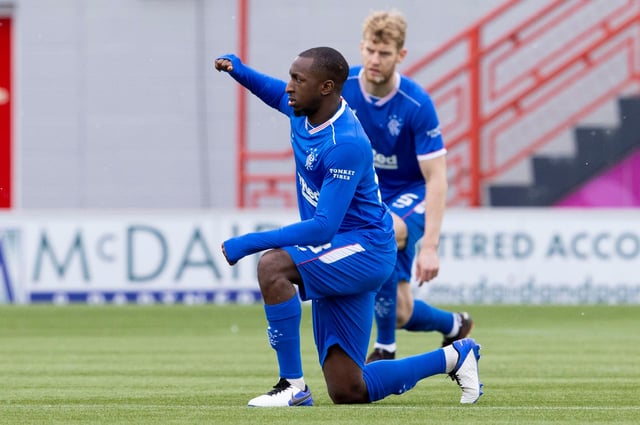 Glen Kamara continues to show his quality in the Rangers midfield. Picture: SNS
The Finnish international has been a key figure in the middle of the park for the Scottish Premiership league leaders this season.
His performances have not only been notable in domestic football but also in Europe.
Kamara's reputation and price tag will likely increase over the summer with the 25-year-old set to be an influential individual for Finland at the Euros.
Contracted until 2023, he was a bargain buy for Rangers from Dundee 2019, joining for just £50,000.
Hutton, who Rangers sold for around £9million to Tottenham Hotspur in 2008, reckons a reported £10million would be a bargain buy for any club.
"He's not just an international, he's a standout for Finland," he told Football Insider.
"That, with his European performances and how he's playing in the league, regularly, week in, week out, is of a high level.
"They obviously bought him for £50,000 so £10million is a massive plus for Rangers. He's a key asset and they won't want to let him go on the cheap, that's for sure.
"They're looking for the most money possible if he's to move on. For me, £10million would be an absolute steal.
"He's a young player who's only growing in confidence and getting better with each game."
He said: "He's a magnificent player; we appreciate what he does. He's progressed, he's moved on well, he's just a fantastic kid to work with."